7 April 2022
Connected platforms the best hope for GP impact and income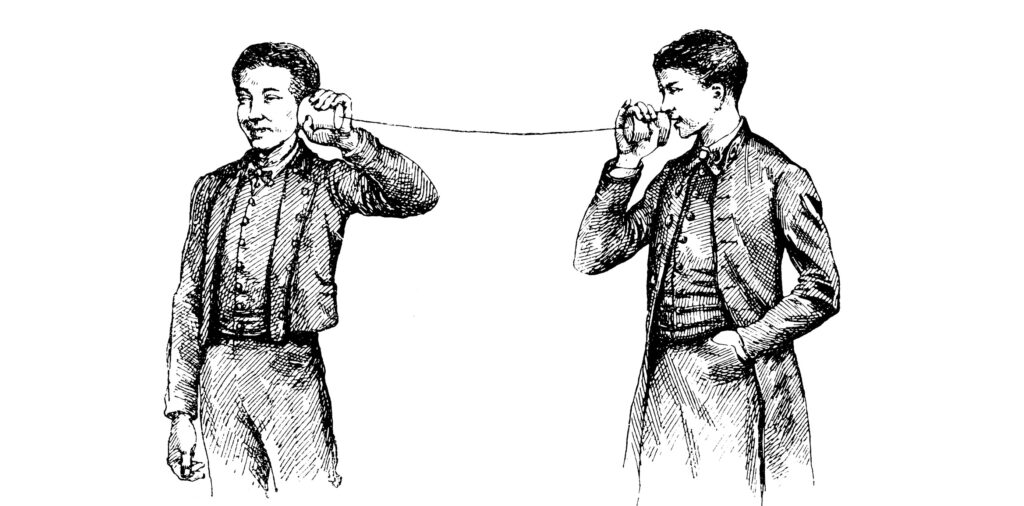 I'm sitting in a live demonstration of interoperability at HIMSS22 in Orlando, Florida that is a little mind-blowing, especially given I'm in the US, where we Australians like to think digital health is backward.
Seated at seven workstations are seven healthcare vendors, mostly electronic health record (EHR) vendors of one sort another, including Cerner, the world's largest hospital EHR vendor, but also including the equivalent of our Medical Director, Best Practice and FRED IT's pharmacy dispensing solution. And then a few more (the US healthcare system has a lot more moving parts than Australia).
They are all driving their own applications, and their patient, Ted from Washington State, has just landed for HIMSS (which stands for Healthcare Information and Management Systems Society) in Orlando and isn't feeling well.
Ted can go online now to his own GP back in Washington if he wants, using his mobile app with a telehealth module, but he decides to visit a local GP, who is using eClinicalWorks, a cloud-based equivalent in the US of Best Practice.
The GP in Orlando is using the patient management eClinicalWorks to talk to one of various Health Information Exchanges (HIEs), and within minutes has a menu of items he can look at to get a good background on Ted. His system is talking to the system his GP uses, Athena, back home, live.
The eClinicalWorks person on the panel explains that they obtain the basics of Ted's healthcare details for the local Orlando GP. Notably, the Orlando GP is not taking a massive data dump, which is what the My Health Record can be. He is selecting from a menu of items he can download.
The Orlando GP notices something strange in the record and asks Ted if he has been in hospital recently for a condition. Ted says yes. The GP goes online and finds the hospital summary with relevant details.
The hospital record resolves a problem the GP couldn't reconcile in Ted's symptoms. The GP then creates an electronic script for Ted, asks from which local pharmacy he'd like to pick it up, and records all the relevant notes for the visit on his instance of eClinicalWorks.
The whole process is HIPAA compliant, and the data recorded in Orlando sits in the cloud instance of that Orlando GP. But the system pings all other parts of the system to let those parts know details of the visit, with notes etc, are there, if they want them in their record.
Ted, through his GP, has pre-authorised the use of that data in consent.
Ted's GP uses Athena as her patient management system. It's cloud-enabled, FHIR API-enabled (an open medical web sharing standard) as well, and accepts the new data into Ted's record, which is where most of his medical activity is occurring.
Ted's mobile uses a patient side app from Athena as a sort of patient portal. It records the basics of his medical summaries and medication status, to the extent Ted wants on his phone, does online bookings, and can connect if needed to other providers in Ted's healthcare profile.
I won't go through the rest of this demonstration but you might be starting to get the picture.
Ted's excellent health adventure takes in a few more states, a few hospital encounters, including a visit to ED one day in New York, and in each instance, there is a different EMR vendor, some giant hospital vendors, all being able to access data as and when they need it and then sending it back to the system where it can be collected by Ted's major health provider (his GP) and summarised on his phone.
This demonstration showed seven vendors, interoperating between about 10 healthcare providers. Ted's data moved reasonably seamlessly between the systems and the providers.
The process involved a few different payers, including Ted's employer-funded private health provider, but some government payments and secondary insurers as well.
This wasn't some sort of dreamy futuristic made-up or fake demo.
Or science fiction.
It was a live, working demonstration.
The speed of this transformation in the US healthcare system has been so fast that there are still a vast majority of providers, particularly primary care providers, who aren't even aware that this service is available to them.
And for this reason, Ted's demo wasn't really a good picture of how advanced the US is yet. It was a demo that deliberately used providers that understood how everything worked and had set themselves up for the new regime.
There's a long way to go before the US system starts really humming.
eClinicalWorks, which is one of the two major primary care patient-management system vendors in the US, told us that they had a major education program under way with their GP practices because most still were not aware of what the system could now do for them.
So, things are definitely not perfect. And in the US, nothing will ever be perfect as it is such a fragmented and messed-up system.
But after some quick due diligence at all the stands of these EMR vendors, and talking with a few hospital CTOs at HIMSS22, and you realise that yes, this can now all happen in the US as demonstrated.
The demonstration was put on by Common Well, one of two major not-for-profit healthcare information exchanges that operate in the US. The other is Care Quality. Between them, they network to multiple subnetworks that talk to subnetworks again. Slowly the whole country is joining together: hospitals, aged care, primary care, specialist care and even allied care providers.
All of this change has occurred mainly because, eight years ago, the US Office of the National Coordinator for Health Information Technology (ONC, roughly the equivalent of our Australian Digital Healthcare Agency) decided that vendors and providers were never going to align to modern web-based data-sharing standards on their own.
Some big hospital EHR vendors such as Cerner had started programs that far back in order to try to solve the ridiculous problem of two Cerner hospitals across the road from each other not being able to share basic patient data. But Cerner's intention originally was to optimise the interoperability function that was good for their bottom line.
There is nothing wrong with that, by the way. Cerner is a commercial organisation, it has a lot of data, and data as we know is usually money.
But the ONC realised that the data was the patient's to choose what to do with, not the provider's or the vendor's, and sell if desired.
That, and with such a complex and messed-up system, without alignment, the whole healthcare system was likely to bury the government in debt in the not-too-distant future.
So, five years ago the ONC managed to introduce a bill, the 21st Century Cures Act, which was passed with full bipartisan support by the US Congress, which set a compliance timer for all US digital healthcare vendors and providers, requiring them to be able to share their healthcare data seamlessly with one another, and their patients, within five years. If they weren't compliant by the deadline, literally they could face going to prison. That's how serious the US government became on the project.
That five years was up on 5 April last year.
Not everyone made it, and not everyone has made it to the level desired by the ONC.
But the majority have and it shows.
One way it shows is that more than 95% of the vendors at the largest digital health exhibition in the world – HIMSS (more than 1000 exhibitors and about seven football fields of floor space) – are offering their products as cloud architectured, HL7 and FHIR enabled (that is, with a little help from some health exchange experts, all the systems can share data with relative ease).
Compare that with the Australian software vendor community, where something like 88% are legacy, on premise- and server-bound systems, where most patient data is landlocked in the system.
As a result of these changes in the US, the local healthcare venture capital market for medical software has blown through the roof in the past two years, with more than $US65 billion (A$86 billion) in new investment.
The VCs can take this risk now because all their innovative disruptor investments have clean access to the data that can make their apps sing.
The US healthcare industry is finally in true transformation mode.
Which raises some very big questions of Australia.
Why exactly are we still waiting, pontificating even, about mandating modern web-sharing standards for our vendors and providers?
If the mess and complexity that is the US can do it in five years, what is different about us that makes us think we don't have to go down that path?
There are a lot of arguments swirling around out there, and they are mostly all misleading.
Australia's healthcare system lends itself to natural change?
The idea that the Australian system is much more cohesive and centrally structured so we can rely on vendors and providers to go the way of data-sharing alignment naturally, without the need to use a stick, is misleading at best, and a disastrous position to adopt, at worst.
We've gotten virtually nowhere in the past decade using this approach.
There are some notable exceptions of course, such as electronic script writing. But unfortunately, we tend to argue that such exceptions prove the rule that we don't need mandates, when in fact these exceptions are just islands of commendable and innovative collaboration: proof that we are pretty good at digital implementation when we put our minds to it.
This is great – we do have some smart innovators and implementers here – but no one is doing the maths.
What is going on in the US is transformational. They are now working at warp speed on health data sharing and the idea that they can deliver a much better system for patients, with a lot more equity, because patient data is being democratised at speed.
Ninety-five per cent of their vendor community is cloud-based and FHIR enabled to share data.
Less than 12% of Australia's is.
And remember, when the government in the US finally bit the bullet to make this change, they needed to give both providers and vendors five years to make the investments and changes and get up to speed.
So, we are already five years behind on this journey.
If we are going to wait for things to take their natural course, as some lobby groups are advising the federal government, nothing is ever going to happen, and Australia will slowly descend into a Third World digital health offering.
Creating a universally aligned interoperable health provider environment will have an impact on future Australian healthcare equity in the realm of the introduction of Medicare.
The vendor community needs time and money?
The Medical Software Industry Association (MSIA) makes the argument that the software vendor community in Australia needs time, and forcing them to change too quickly will send a lot of them broke and destroy the innovation base of health in the country.
But the MSIA is stymieing innovation by taking this stance, not encouraging it. And stopping investment in digital health innovation.
Interoperability between all points of the Australian healthcare system is about patients, not about the commercial viability of our software vendors.
Interoperability, if aligned and managed the right way will deliver huge benefits to the healthcare system, to providers but, most importantly, to patients.
Today general practice is stranded on a desert island of data trapped in Old World and premise- and server-bound systems. The data can hardly move between practices let alone to a hospital on the other side of the country, or a local aged care home.
It's not the fault of the PMS vendors. Commercially, they have no signal or encouragement to develop modern cloud-architectured systems. And building cloud-architectured interoperable versions of their software is very expensive. In fact, even if they did, and other providers such as private and public hospitals weren't aligned in doing it, they would face serious issues of return on investment because there would be no one else to connect to.
Every part of the system has to move at the same time for this to work, like it has in the US.
If the major patient-management system vendors are made by the government to junk their old, on-premise, server-bound software systems, and adopt modern, cloud-based interoperable systems, along with the rest of the provider and vendor community at the same time, general practice will genuinely be empowered to connect far more seamlessly across acute and allied care, allowing it to manage chronic care and aged care properly into the future, and, possibly as important, to earn income outside of fee for service MBS.
Interoperability will naturally push healthcare to outcomes-based solutions via the release of trapped data that can be used to manage and measure outcomes for a better patient experience, but also for more-certain payments. The funding system will slowly move with the ability of the system to manage outcomes better.
A connected series of PMS systems in general practice would save practices money, be much more secure, and connect general practice far more effectively to hospitals, aged care, specialists and allied health (noting that at the moment, that aged care has very little digital technology to connect to at all … but it will soon, given the federal government has committed $17 billion in funding to the sector).
As an example of new income streams, following covid, most major state-based e-health groups are pushing hard to have their hospitals reach outwards into the community via hospital-in-the-home, aged-care management, and far more effective chronic care management by working in a much more connected manner with primary care.
This can't easily be done without modern connected patient-management platforms – cloud-based platforms that are FHIR enabled to talk to all points of a system.
GP lobbyists should go digital
Rather than lobbying for better indexing of Medicare for future GP income, the AMA and the RACGP would be far better off now pressuring the government to move like the US has on mandating web-sharing standards and technology interfaces for all its vendors and providers.
And in making sure they assist both providers and vendors on that journey in an appropriate way (it won't be cheap) and with appropriate timing.
The Department of Health has been talking tough for the past 12 months that it might mandate web-sharing standards.
But so far nothing has happened, and now we are on election hold.
The MSIA is advising the government that it's too risky to mandate standards and to let the industry find its own way to universal operability – something that of course will never happen.
Again, you can't blame the MSIA for trying. Its role is to protect software vendor members as best it can.
Perhaps unusually, most of the software vendor community is committed to health equity in Australia. So philosophically at least, most would privately agree with the concept of universal alignment on new web-sharing standards in order to push to better health equity.
But they also don't want to go broke.
Some vendors' business models – secure messaging vendors, for example – simply won't exist in a universally aligned web-sharing standards ecosystem. Secure messaging isn't needed when systems connect via the cloud with secure web-based interfaces.
So, you can see why there is angst and arm twisting going on.
The market in the US is overflowing with private investment money for those vendors who have been smart enough and bold enough to go to the future by developing cloud-based interoperable technologies. VCs alone have provided some $US65 million in the past two years.
Do we really think that if the government mandated in a similar manner to the US on data sharing standards that the private sector would not start falling over themselves to start picking winners and investing in Australia?
If the government mandates standards like the US, does anyone really think Best Practice would go under? Or Medical Director?
Best Practice would immediately attract investment, either from its own corporate parent, or, if released to the wild by Sonic, almost any smart VC or even private equity group in the country or overseas would pounce on it with a view to making it the hub of a giant healthcare data platform. As a connected platform in a universally linked ecosystem, the power of a vendor such as Best Practice, as a major gatekeeper of GP transactions and data, would be immense, and the value of the business would grow enormously.
So too would its ability to innovate and work in sectors such as aged care far more effectively.
Telstra Health with Medical Director isn't likely to sit back idly and let Best Practice become a dominant cloud-based platform.
By mandating standards for vendors, the government would give investors a road map and certainty. It would be the starting gun for a huge rush of investment and innovation.
Some mid-market US-based specialised VCs are eyeing off the timing of cloud in healthcare in Australia, having watched what has already occurred in the US, and are poised to invest.
They are just waiting in the wings for the Australian government to give them the same certainty the US government gave them.
If and when this happens in Australia, we will have an innovation race in the primary care sector that will be revolutionary, as proper connectivity in the system will enable the true value of primary care in the management of chronic care to be realised.
It won't just be some of the well-positioned incumbent software vendors that are likely to do well.
A bevy of entrepreneurial patient-side app vendors will start springing up to service patients by innovating in how they engage patients far more actively in their healthcare journey by using all the new data that will be available.
This is already happening in the US.
Very likely, some of our innovative vendors, whose business model would disappear in a system where every vendor and provider had interoperable web sharing interfaces, would pivot to new positions in the market as well. This happened in the US, where a range of new innovative software groups rose up to help providers meet the digital-sharing challenges of the new system.
Can you imagine what would happen one day when our primary care EHR vendors talk seamlessly all over Australia, to other primary care vendors, practices, to hospitals (ironically, most of the big hospital vendors, being US based, are ready to go now with such seamless interoperability), to allied providers and to specialists?
And all the data will be accessible to patients via a variety of mobile apps, such as the apps US citizens have access to via the equivalent of their Best Practice or Medical Director vendors.
The My Health Record won't solve our interoperability issues
As the US has proved, and as most sensible healthcare CTOs understand, a single government-held and -controlled record, FHIR enabled or not, is not going to solve interoperability in Australia. The requirement to move so many points of data to one node and back all the time is not viable with how much data is being generated and moved around.
What we see in the US is clusters of information exchanges starting to connect and network with one another so that distributed hubs of data can connect easily, just as network theory predicts it should once sharing is properly enabled.
All this because of common data-sharing standards that have been mandated by law.
These networks are rapidly evolving in the US.
No matter where you are, or what system you are on, or what provider you are with, data held anywhere by a provider will be accessible over the network in time.
It isn't going to be held centrally, as the My Health Record paradigm does.
Data is distributed through this network.
Holding all this data centrally is simply not practical, is a massive security risk and increasingly unviable in terms of system efficiency and cost.
Distributed data networks are working now in the US.
You can take your mobile app into almost any provider, and so long as that provider knows how to access this network, they can get your data, and push it to your mobile phone if you want, right there and then. And also, critically, push it to anywhere else it might need to go in terms of your having a few major provider homes for most of your data.
The My Health Record can still help.
It can infill on certain data sets that are hard naturally to obtain. And it can be a stop gap until we start the infrastructure for this distributed network. But anyone who thinks it's our future still for proper healthcare interoperability are off piste.
It's government's job to provide certainty
By not mandating standards and setting up the regulatory framework for the future that will provide investor certainty, we are debilitating our vendor community, not protecting it.
And by debilitating our vendors, we are retarding the potential of general practice.
But much worse, we are denying patients the empowerment of having access to their own data, and we are blocking a path to significant capability for greater health equity in Australia.
Without universal standards, we are retarding our whole system.
State eHealth CIOs do not have the money or the mandate to talk to primary care and then outwards to allied care seamlessly. Our federated funding paradigm does not support it.
But talk to any of the smart state-based health CTOs, and the odd smart state politician (there aren't many unfortunately), and they desperately want to do this.
Take NSW.
Its whole state-wide hospital ecosystem is gearing to be interoperable in a pretty neat way. As part of this, eHealth NSW mandates that anyone who wants to work, implement or talk to them from the outside must be FHIR enabled.
But this massive network of hospitals still can't talk to primary care.
Primary care remains stranded on a data desert island by its old-technology PMS platforms.
In this paradigm, the whole concept of attempting to manage chronic care properly into the future breaks down.
And so does much of the future potential of our primary care network to develop its income base.
In a healthcare system moving inexorably to a chronic-care and aged-care crisis, a hospital that can't talk seamlessly to its surrounding GPs, and allied health practices, is a hospital with both hands tied behind its back.
It's massively inefficient for us all, cost wise. It's stupid even.
Most of our state-based eHealth CIOs would love to be able to talk outside their ecosystem to primary and allied care, and some are already trying via various virtual care hospital-in-the-home trials.
But they are not empowered to make that happen, and without web-sharing standards and new technology, it can't happen.
That is wholly in the hands of the federal Department of Health.
We need leadership at the federal level now (after this election maybe)
Our current health care system is like an Old-World economy that is relying on a tariff regime to protect our local industry from globalisation.
If we stay cocooned much longer from modern healthcare interoperability, we will eventually face off to terrible system inefficiencies and more inequity in the system for patients.
Just as the government needed to provide certainty to industry on energy by providing a sensible regulatory roadmap taking into account climate change and policy on energy, it needs to provide that roadmap and certainty for digital health investment.
Everything we are currently doing is largely the opposite of what we should be doing.
The government recognises the potential of universal web-sharing-enabled interoperability, and has been thinking seriously about going down the route the US government has. But as usual, lobby groups are trying to muddy the waters and make it difficult for government.
Everyone is scaremongering about change.
Meanwhile, interoperability Rome in Australia is rapidly burning.
And with it is the future of health equity in Australia, and GP incomes.