6 April 2023
Music stopping for our digital health darlings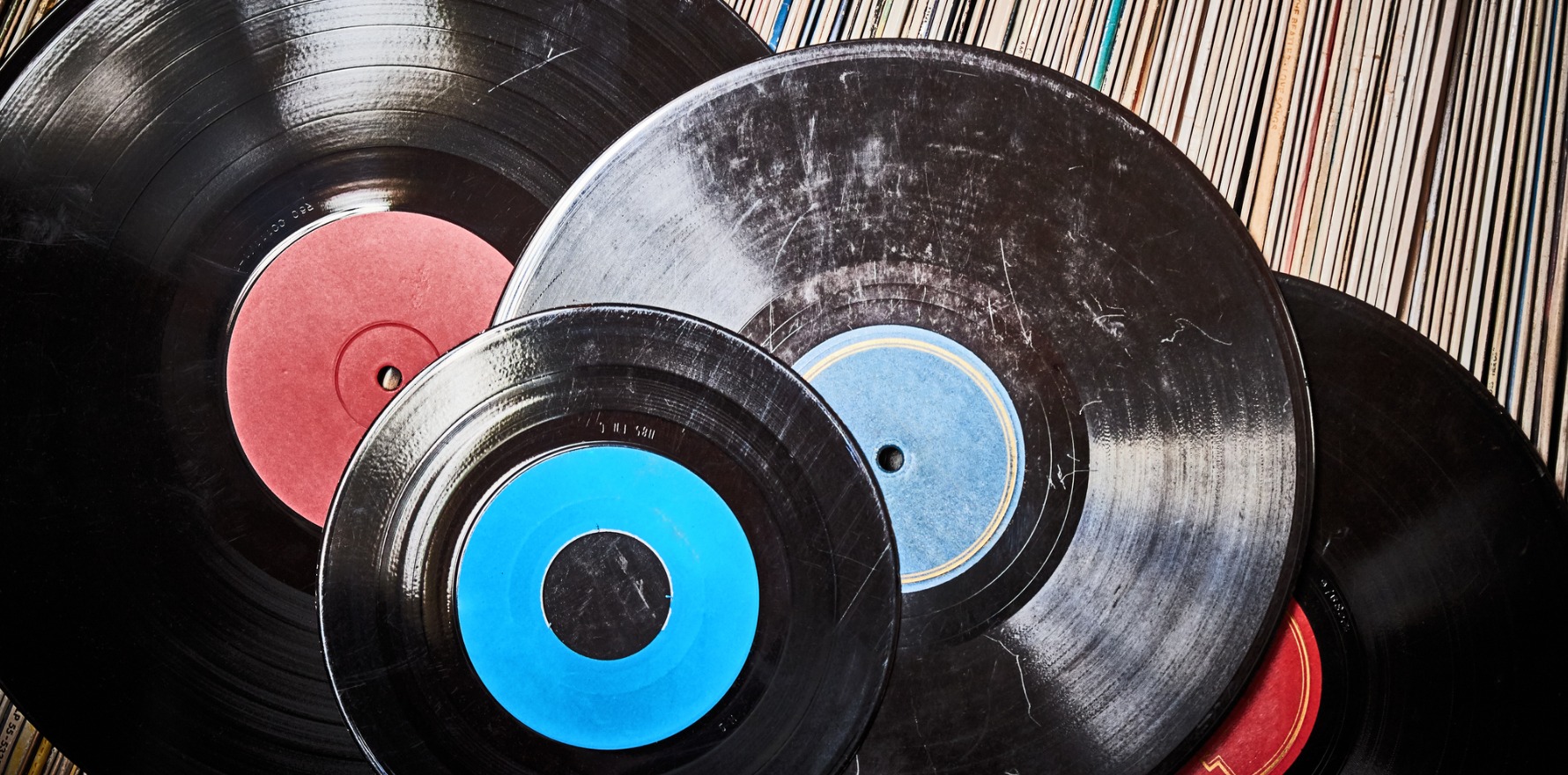 Following nearly a year of increasingly tough funding conditions in the global tech sector, some of our most iconic and successful digital health start-ups are having to rapidly trim their sails and restructure to avoid running out of money.
Based on their business models, burn rate (for those that have one), the arrival of newer disruptive competitors and other factors – such as key government agencies and departments increasingly being alarmed by some of their business models – it's possible that some of these market darlings may not make it through the current storm.
Eucalyptus, one of the highest profiled, highest funded and fastest rising of these, has attracted funding of around $90m in the past few years and uses a base model of targeting high-volume consumer transactions. The company does this mostly via asynchronous, text-based health consults in specific markets, such as men's and women's health. But Eucalyptus is facing enormous immediate challenges:
As a consumer-facing player, its business model requires the most money to scale, so its burn rate (the rate at which the company deliberately loses money to build its new business out) is the fastest and highest of our top digital health start-ups and scale-ups. That Eucalyptus secured $60m in its last funding round just over a year ago might give investors comfort. The size of the round gives you an idea of its required burn rate too, and new funding is going to be very hard to get these days.
In the past few weeks, several Eucalyptus brands have been the subject of a spree of negative consumer and B2B medical media reporting. Stories have questioned whether their main asynchronous text model is safe, and whether their claims that the model increases access for patients who cannot get to a GP. (We've written about it, while other reports have appeared on SBS news, ABC radio news AM, ABC's Media Watch, Channel Seven's Sunrise, The Australian and a few more). All of this bad press will not encourage the group's backers to keep pouring money into the venture at the rate they have been, and it might also affect the rate of patient acquisition – which would slow their cashflow and increase their "burn rate".
In January, the major health professional indemnity group Avant stopped insuring doctors for asynchronous consulting, which makes up much of the Eucalyptus brand companies' transaction volume. This effectively exposes any doctor working for Eucalyptus who moderates asynchronous consults, and presumably the group itself, to litigation without insurance.
Just over a week ago, Woolworths announced its entry into the market as a likely future competitor in the space – a space which already has what feels like too many local competitors for everyone to survive. They include InstantScripts, Medmate, Midnight Health, Medinet and Mosh, to name just a few. Woolworths has very significant and obvious advantages over Eucalyptus due to its available capital, data and access to its existing customer base. And also, in Eucalyptus' business model, there is no unique technology in play.
The Medical Board of Australia released draft guidelines in December 2022 that look likely to get the go-ahead and which specifically say you can't do the sort of text-based consulting that the Eucalyptus brands rely on:
"…requests for medication communicated by text, email or online that do not take place in real-time and are based on the patient completing a health questionnaire but where the practitioner has never spoken with the patient".
The problem for Eucalyptus will be whether their backers, who are more strapped for their own funding than since the 2008 global financial crisis, are prepared to keep pouring money into the customer base build with so many other market factors lining up against the group.
The immediate problem is that with such a singularly focussed business model – which burns the most cash of any of our scale-ups because it is consumer-facing – how long will their money from their last funding round last?
All our booking engines are struggling
Before the arrival of Eucalyptus a few years ago, our most funded digital health scale-up (and sometime market darling) was HealthEngine, closely followed by its arch-rival HotDoc, both of which started more than 15 and 10 years ago respectively and have established revenue bases approaching $20m.
HealthEngine has attracted funding of nearly $70m over the years, most recently of $30m in February 2022 from profit-for-purpose investor Inspire Impact. This followed an abandoned IPO attempt by the group.
This week, Pulse IT reported the group's founder and long-term CEO, Marcus Tan, was stepping down as CEO, that the group was restructuring, and that there would be job losses as a result.
Mr Tan told Wild Health his stepping down and the restructuring and job losses were "completely unrelated".
He said he had set himself a plan more than two years ago to step down to give himself a break and to do some different things after more than 15 years building the company. That plan was well understood at board level.
But he did admit that trading conditions for the group were probably more difficult than they had been for a long time, based both on the funding environment and on the difficult times some its key customers, especially GPs, were having. This was the case across the sector.
Mr Tan told Wild Health he fully intends to remain part of the group and to provide all the help he can moving forward, but as a long-term CEO and founder, he did not want to get in the way of a new CEO and their leadership.
That may or may not mean he continues on the board of the group.
In some ways, HealthEngine has been very lucky in the timing of its funding because the company secured $30m in new funding just over one year ago, just before the global tech sector started to collapse.
With a revenue base estimated to be upward of $20m, and this funding round, plus appropriate restructuring, presumably any burn rate the group once had can be quickly reigned in.
But both HealthEngine and HotDoc – which has also been restructuring but likely has a lot less in the bank than HealthEngine because it missed getting a funding round of $30m up last year – can't sit around for too long on their existing business models with little to no future revenue growth.
HealthEngine owes its backers a return on their $90m investment some time in the not-too-distant future.
HotDoc has a slightly different problem. The company owes a lot less to its backers – estimated to be about $22m – but HotDoc also failed to get its latest funding round up of $30m.
If HotDoc wanted $30m to keep growing, then it likely had a burn rate it now has to tame, like HealthEngine. But it probably has a lot less runway to get it under control after missing that funding round.
The third in market appointment play, 1st Group, was always in a lot of trouble – even before the funding environment dried up.
Things came to a head for that group last October when shareholders accepted the resignation of its founder, Klaus Bartosch.
By that time, the share price of the group had already plummeted to 9c from 93c in July 2019. Following a boardroom coup, the group slashed 50% of its staff and from the first quarter to the second quarter in financial year 2023, revenue dropped by nearly 40%.
While HealthEngine and HotDoc have both been innovative over the years and appear to have a good revenue base, some funding and runway to take a breather and regroup, neither have obvious paths to new growth (unless they acquire, and HotDoc doesn't look like it has the money for that).
Both can probably restructure themselves to a steady state and positive cashflow, but they need to grow to somehow pay back their funders, otherwise the funders will be waiting forever.
Both also face existential threats to their base business models since the government plans to legislate to speed up FHIR-based open APIs and cloud technology implementation across the sector in order to expedite interoperability.
This sort of technology will likely break both groups' hold on the GP market via their deals with the major patient management systems.
With this sort of new technology base, the big patient management vendors might be able to bypass them and run their own booking systems, something which Best Practice attempted a year ago, much to the annoyance of HotDoc which is a major customer.
For both HotDoc and HealthEngine, a key weakness has always been that the major patient management systems are the gatekeepers to transactional access to doctors. If they got cut off at any time, they'd be in a lot of trouble.
Publicly-listed digital health companies all down
One major reason that the privately-funded scale-ups are going to find it hard to find new money is that in the past couple of years, the market has significantly revalued all the publicly-listed digital health companies.
If you look at our top three Australian publicly-listed digital health groups from our article, Our 11 Most Valuable Digital Health Companies, their average value and share price has dropped by nearly 61% since June 2021.
Alcidion's share price dropped from 44c to 12c and MedAdvisors' price went from 62c to 26c.
Beamtree, which is run by former Australian Digital Health Agency CEO Tim Kelsey, faired a bit better, dropping from 39c to 31c – although it sat at 65c in September 2021.
Some private sector groups are probably OK
What would happen to value if a business like Best Practice, which is our largest patient management system vendor by GP market share, was listed?
Its major competitor, Medical Director, was sold to Telstra Health in August of 2021 for nearly $350m.
In October, Genie Solutions, which dominates the specialist PMS market, was sold to Citadel for an estimated $150m–$200m.
There are no current off-market transactions to provide us with an idea of value movement in these groups.
But all these PMS vendors continue to dominate their markets, with Genie eating back into its cloud competitor Clinic To Cloud, which started to run into funding trouble a year ago, and Best Practice continuing to gain share in the lucrative GP market.
All are likely going to face challenges in building out to the new digital health interoperability standards that the federal government has said it will introduce, at least by a second term of a Labor government.
But all, at least, have large, installed customer bases and solid, steady, positive cashflow.
And that would seem to make them much better investment bets than something like Eucalytpus, as things stand today.
The author is a non-executive director of MediRecords