3 February 2021
Point-of-care ultrasound boom drives innovation in disinfection processes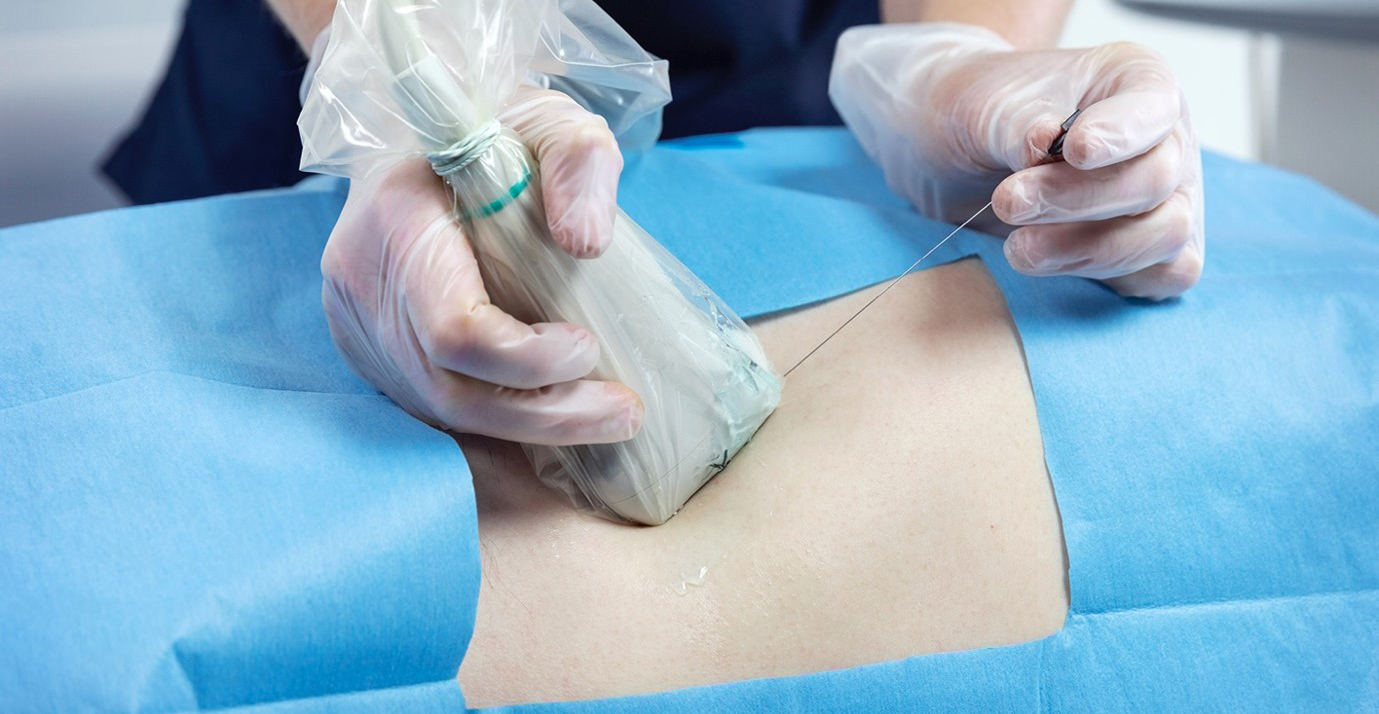 Used in many hospital departments as a primary diagnostic tool, point of care (POC) ultrasound can save critical time in the diagnosis and treatment of patients and improve the safety of certain procedures.[i]
The rise in popularity of POC ultrasound can be attributed, in part, to the development of smaller, more portable ultrasound machines and improved image quality.  In theory, these advances in technology mean we can see more patients and diagnose those most vulnerable more quickly.
However, technology for disinfection of ultrasound probes has not kept up. Yes, POC ultrasound is radically changing clinical practice and patient outcomes, but at what cost?
Taking the current global pandemic as an example, COVID-19 has demonstrated how quickly hospitals can be overwhelmed trying to manage highly infectious disease.  As a reliable and radiation-free alternative to CT, lung ultrasound is being used around the world in the diagnosis of COVID-19. [ii]At the same time, there is also a growing body of literature linking the popularity of ultrasound to a rise in hospital-acquired infections (HAI), with ultrasound probes a common vector for transmission of disease.[iii] [iv] [v]
In addition to the safety of patients and those treating them, the costs associated with HAIs should be a compelling reason to for healthcare professionals to reconsider disinfection processes as part of the effort to control a global pandemic.  Hospitals and healthcare professionals are under-staffed and under-resourced, we cannot be unnecessarily burdening struggling healthcare systems with longer hospital stays and additional patient costs.
Put simply: if we don't give proper consideration to how our disinfection processes can better support and enhance POC, then we are limiting progress and putting patients and staff at risk.
We need to also consider efficiency in relation to patient outcomes.  Ultrasound technology allows us quickly diagnose patients, but our disinfection processes are slowing us down.  Older chemical disinfection systems used in many healthcare settings are complex to operate and can take up to 15 minutes to reprocess ultrasound probes. Dr Genevieve Carbonatto, Emergency Physician at Royal Prince Alfred Hospital explains: "In ED, doctors just don't have 35 minutes, we have one minute.  A hydrogen peroxide system is just not practical in terms of manpower or time."[vi]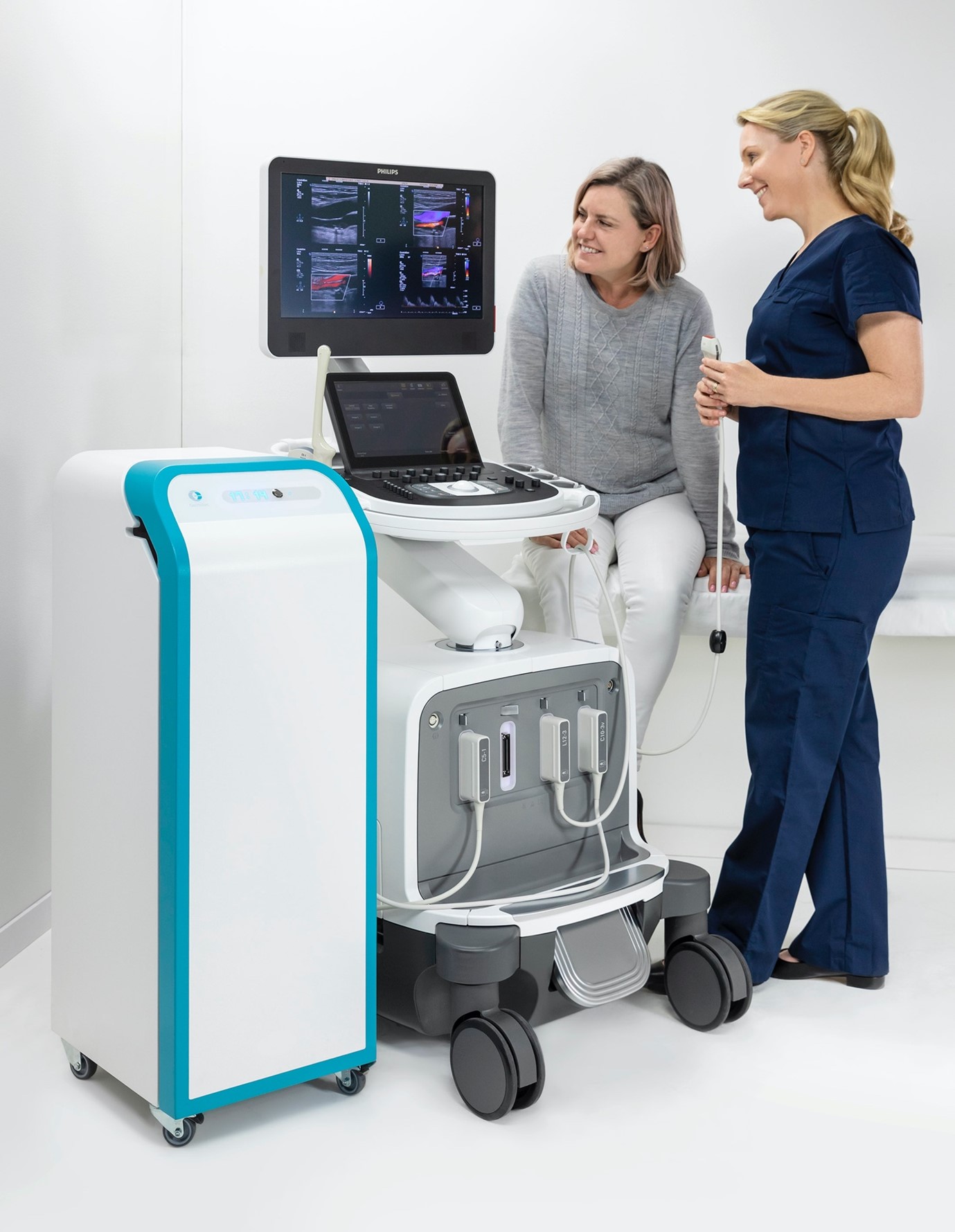 UVC-High Level Disinfection technology has recently been introduced to Australian hospitals as an alternative to chemical disinfection.  Developed by French manufacturer Germitec, the technology was recently named Best Medical Device innovation at the Prix Galien Awards.
Germitec's Hypernova Chronos uses UVC to disinfect both ultrasound probe and cable to reduce the potential for cross-contamination and hospital-acquired infections. By removing chemicals from the process, the Chronos aims to better protect patients and medical staff and deliver an environmentally friendly solution. The system reprocesses probes in 90 seconds.
The Hypernova Chronos is brought to the Australian market by MediSound.
Laiken co-founded MediSound in 2017 with a vision to improve ultrasound disinfection processes to better protect vulnerable patients and keep them safe from hospital acquired infections. Since then, she has been working with hospitals and clinics across Australia to improve how life-saving point-of-care ultrasound examination and treatment are delivered. 
[i] Smallwood, N., & Dachsel, M. (2018). Point-of-care ultrasound (POCUS): unnecessary gadgetry or evidence-based medicine?. Clinical medicine (London, England), 18(3), 219–224. https://doi.org/10.7861/clinmedicine.18-3-219
[ii] Haak SL, Renken IJ, Jager LC, et al Diagnostic accuracy of point-of-care lung ultrasound in COVID-19 Emergency Medicine Journal Published Online First: 18 November 2020. doi: 10.1136/emermed-2020-210125
[iii] Karadeniz, YM, Kilic, D, Kara Altan, S, Altinok, D, Guney, S: Technical report: evaluation of the role of ultrasound machines as a source of nosocomial and cross-infection. Invest Radiol 2001;36(9):554–558.
[iv] Skowronek, P, Wojciechowski, A, Leszczy?ski, P, et al: Can diagnostic ultrasound scanners be a potential vector of opportunistic bacterial infection? Med Ultrasound 2016;18(3):326–331.
[v] Westerway, SC, Basseal, JM, Brockway, A, Hyett, JA, Carter, DA: Potential infection control risks associated with ultrasound equipment: a bacterial perspective. Ultrasound Med Biol 2016;43(2):421–426.
[vi] https://www.medisound.com.au/knowledge/customer-insights-a-fast-effective-and-environmentally-sustainable-hld-solution