18 November 2021
The jig's up: it's cloud or bust, govt admits to vendors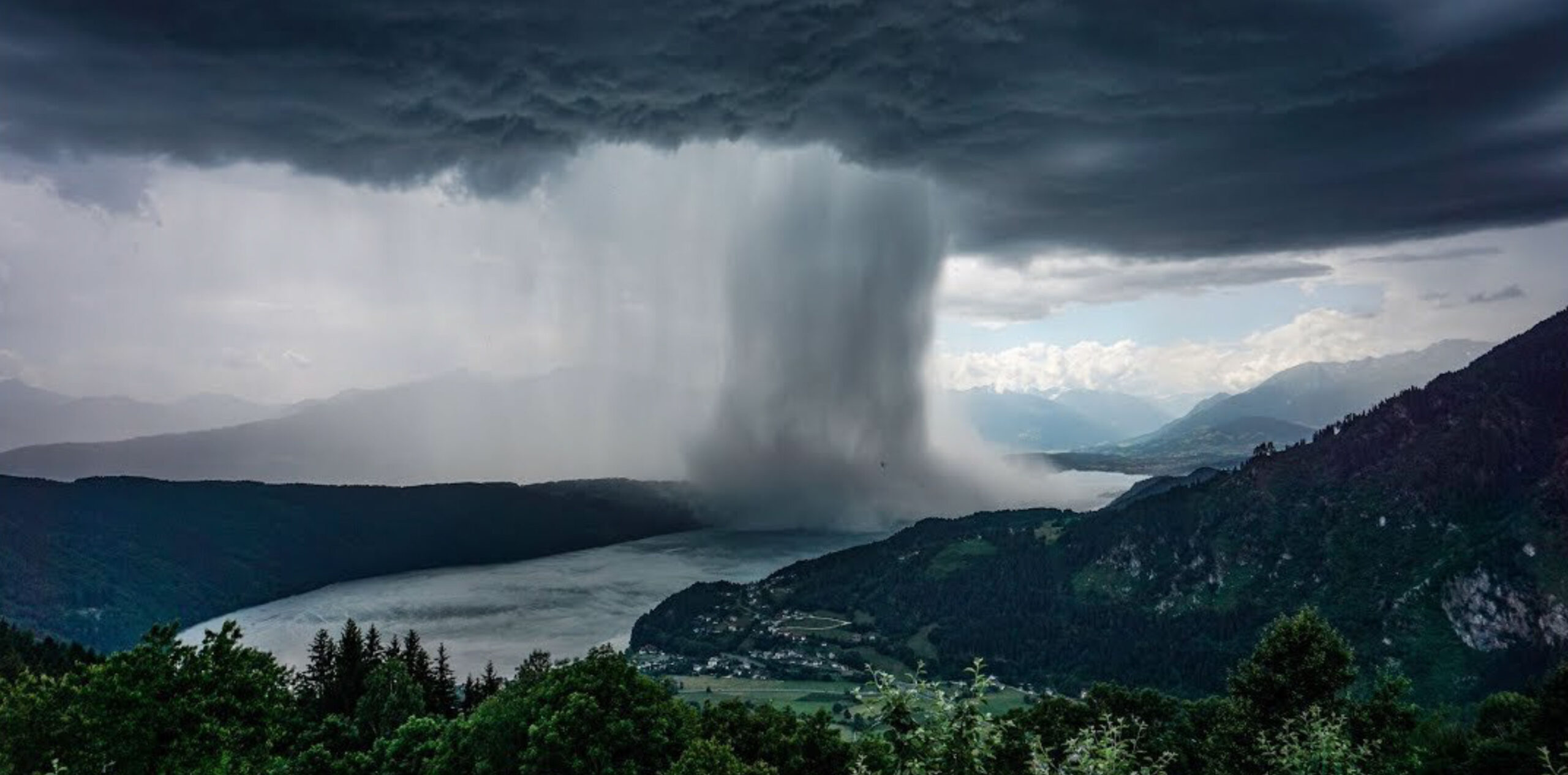 In a meeting of the MSIA yesterday, the government laid down the law for the next decade of digital health, and that law is "the cloud".
Sometimes it's hard to spot when the technology and infrastructure of a particular market reaches its tipping point of transformational change … exactly where significant and meaningful changes began.
In 10 years' time, when we look back and try to figure out where the moment of change really became clear for those working within Australian digital health, yesterday morning's conference call between the members of the Medical Software Industry of Australia (MSIA) and Daniel McCabe, First Assistant Secretary, Benefits Integrity and Digital Health at the Department of Health, might be seen as that major point of inflection.
The inflection is a shift from server bound on premises legacy software systems, which currently dominate most of the countries digital health infrastructure, especially in primary, specialist and allied care, to "cloud based" systems.
According to some attendees of the meeting, McCabe, who is moving swiftly and with some precision, probably could not have made it clearer to all our major digital health vendors that if they haven't already started embracing the cloud in a big way, they had better start soon, because that is entirely where the government sees the future of Australian digital health infrastructure.
As if to underline his message, he pointed out to all the callers some of the major initiatives already under way to move government digital health services into the cloud, including pushing Medicare and PBS onto the cloud, creating an API gateway to enhance the My Health Record (MHR), shifting the MHR from a largely document-based hub to a data-based hub (will be interesting), replicating the ePrescribing initiatives of the last couple of years into the realms of the AIR, diagnostic, imaging and pathology requests and results, and more.
Apparently there was an interesting pause after McCabe casually made the suggestion to vendors on the call that they should consider starting to move their customers to their cloud offerings.
Which cloud offerings, some of the vendors must have been thinking?
The majority of the MSIA members products are not cloud based applications (yet), not even some of the very major operators, such Best Practice, Medical Director, PenCat, ZedMed, Health Engine, Healthlink, Argus and Hotdoc.
Some will say they have already have a cloud version of their product. Medical Director will point to Helix, probably. Best Practice is hard at work on its cloud product. ZedMed says it is too.
Some established vendors have already seen the writing on the wall and moved to meet the future in an agile manner, while others haven't really moved yet.
An interesting example is the secure messaging vendors. What role will they play in an open API, FHIR and HL7 enabled cloud environment? Interestingly Medical Objects, which had been a staunch conscientious objector of FHIR technology, has moved to make its directory services entirely API enabled and with its directory offer value add to the old basic service of messaging, which will near disappear in a cloud world. It has REST APIs and HL7 interfaces ready to go, and can easily be adopted by operators of cloud apps. Not so for Argus and Healthlink so far though, which might make for an interesting battle moving forward in this space.
The transition from server side on prem tech to cloud tech is hugely expensive, risky and fraught with business model issues for most long term digital health vendors.
McCabe has always maintained the government would work with the vendors on the issue of transition, and he has made it clear to MSIA members that the government wants to give them time and space to move.
But on this call, he was staking the ground firmly for the vendors so things could not be clearer.
Yes, the government is listening and will be trying to help, but no, there aren't going to be exceptions to the rule of the cloud in time.
All vendors need to start planning because the government is going to lay down guidelines and deadlines soon on major interoperability initiatives, including standards (which will almost certainly include FHIR as one part), but at a micro level eventually on things like open APIs and web communication standards for particular pieces of software like patient management systems.
McCabe made it clear that the government was moving its platforms to the cloud and that they wanted doctors using those platforms so existing software systems needed to be properly cloud enabled as this process unfolded.
Asked to comment on the meeting, the MSIA CEO Emma Hossack didn't feel it was nearly as definitive in respect of cloud migration as some attendees described it to Wild Health.
She pointed out that much of what McCabe said was coming was already in market; that most vendors are very alert to most of the changes afoot; and that the industry was working closely with government to meet objectives while retaining a vibrant and innovative local digital health tech sector.
"The complexity is in the detail, as usual," she said. "The benefits of migration to the cloud are clear, but the massive unexpected requirements imposed on software companies over the last two years have impacted roadmaps.
"The pressure on doctors has also probably tempered their demand for more change or disruption to their clinical workflow. As we can see from the modernisation program with Services Australia from Adaptors to Web Services (A2WS), programs like this involve software development, testing and compliance, but most importantly willingness by users to make the change.
"Doctors and their hectic practices rarely do this with alacrity, and for all the usual and understandable reasons."
Covid has changed the playing field as far as digital health is concerned. Rapidly executed changes like virtual care enabled by ePrescriptions, telehealth, seamless upload to the Australian Immunisation Register and harmonised booking systems have caused a rethink for the governmentm which is going to need efficiency in the system more than ever when post-covid budget pressures start to bite.
According to Hossack, these spectacular short-term advances occurred for four reasons: a clear need, a business case, unprecedented co-operation with the government and a good UX.
"The main issue for the MSIA, which the government gets, is the importance of the sustainability of this sector in the process," Hossack told Wild Health.
"In 2022 the the MSIA focus will be on three huge obstacles to our industry's ability to be efficient, productive & innovative. These are: the improvement to interoperability, sustainability and procurement processes.
"To get it right, the government and our members are going to need to ensure there is a sensible business case that takes into account all of the variables at play."
Despite recent history of the government not seeming to get digital right – the MHR being a major example – there is plenty of evidence that with the right incentives and framework, government can get things right for both industry and the healthcare system in terms of technology.
Most famously the government used PIP (now called ePIP) in 1994 to digitally transform doctors' prescribing and decision support from paper-based to computerised within two years.
The revolution was the making of one our most iconic digital health vendors, Medical Director, which went from a relative small base of hobby doctors to something like 60% of the market within a few years. At one point later in its life Medical Director was on the desktop of over 90% of our GPs.
McCabe actually referred to ePIP as a possible important carrot mechanism to get the clients of the major PMS systems – GPs and specialists – to upgrade their gear to cloud-based versions.
Update: 6pm 17/11/2021: The following is an official statement from the DoH and Daniel McCabe in response to the matters reported in this article.
During a strategic discussion jointly held between the Department of Health and the Medical Software Industry Association, I sought views on a broad range of strategic policy issues. including:
COVID has shown us there is more potential for good digital health service offerings: A general theme of the discussion included some reflections on many successful digital health projects that have played an integral role in not only Australia's national health response to the pandemic, for example through electronic prescribing and data matching
A more joined up strategic roadmap for digital health: The Department and the medical software industry are jointly interested in working together to ensure Australian's thriving medical software industry can ensure our national digital health infrastructure is built to support consumers get access to better and more connected healthcare services and healthcare providers can have a more joined up view of their patients to ensure better, safer and higher quality care.
Short, medium and long term goals for national digital health: The Department wants to set more tangible short, medium term and long term goals to drive a new wave of planned and pragmatic innovation for the sector to incrementally improve our digital health service offerings to consumers and healthcare providers.
On-premise V Cloud: On encouraging health care providers to move their clinical information systems to cloud offerings where they are available to help healthcare providers take advantage of new capabilities and improve privacy and security, the Department is seeking the views from the medical software industry to understand what the best mechanisms for the Department to seek technical changes into private platforms through balancing the use of incentives, conformance frameworks, specifications, standards and/or regulation where needed. I was seeking views from the software industry not proffering any specific policy direction for Government.
Next steps: The Department is of the view that this workshop was extremely useful and I would like to thank the candor of the MSIA and its members in bringing some very useful insights and proposed ideas for the future. It has been suggested that this could be a regular forum in 2022 to continue to evolve some ideas on how the Department can work with the medical software industry to establish a longer term roadmap to help develop and deploy new and innovative ideas to assist consumer and healthcare providers, and to start to provide new longitudinal opportunities for researchers and public health officials.
If you're interested in this topic, Wild Health held a free webinar on the basics of the unfolding cloud revolution in Australian healthcare at 9am AEST Tuesday November 23.