4 November 2021
The mysterious goings on between Beamtree, Potential (x) and Health Roundtable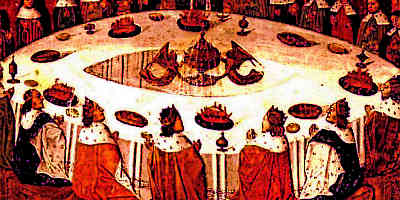 When Beamtree bought Potential (X) a couple of months ago, what it really bought was access to more than 25 years of longitudinal hospital data which was built by a not for profit called Health Roundtable.
If you have been following the rise and rise of publicly listed digital health stock Beamtree (aka PKS) recently, you will know that it is suddenly a pretty hot digital health stock.
From somewhat humble beginnings as a small AI start-up in 1998, what is now Beamtree (formerly Pacific Knowledge Systems) had been going nowhere slowly until late 2018 when it attracted the interest of investment group Bombora Holdings, which saw the potential in its health AI product Ripple Down and managed to buy and then list the group publicly in May 2019, raising about $20 million in capital as it went.
True to its Bombora-delineated strategy, PKS started acquiring synergistic assets in early 2020 with a full scrip offer for data analytics group Pavilion Health of about $8 million.
The Pavilion acquisition gave PKS its first serious narrative of growth and strategy, and along with that its stock price started a reasonably robust march upwards on the ASX from a low of 18 cents to about 47 cents in July of this year.
Although still a relatively small stock, the story and the timing were good for Bombora. Ripple Down, the original AI product, had some good local users, and buying up companies with synergy in data analytics and other established customers Bombora didn't have access to created expanded sales opportunities.
The next interesting step in the Beamtree growth story was the appointment of a new and charismatic CEO to the group in December last year.
You might remember Tim Kelsey as the past CEO of the Australian Digital Health Agency (ADHA), where he made a lot of big and at times controversial changes quickly (see Opt-In for the My Health Record). Before this, Kelsey had a few big and important gigs with the NHS in digital health in the UK and prior to that he built his own hospital health analytics start up, Dr Foster, which he sold to Telstra for somewhere between $20 million and $40 million about six years ago.
Kelsey is smart, has deep knowledge of the sector, a personal commitment to hospital data analytics, and has proved a smooth and charismatic communicator. It's lucky he was in Australia cooling his heels working for a global health information association when Bombora was looking for the next piece in the puzzle of their Beamtree plans.
Kelsey didn't take long to make a splash.
On August 30, PKS announced it was acquiring a hospital data group called Potential (x), which would more than double the size of the PKS from nearly $9 million to more than $20 million in revenue. The acquisition would open up the market for Ripple Down and allow the newly acquired Pavilion suite of products and services to be marketed to a significantly expanded set of clients, which included the CEOs of about 80% of the country's most important hospitals, and some in the UAE.
At the same time, PKS also announced the acquisition of real-time data analytics start-up Ainsoff for $1 million.
Then, as a sort of neat full stop on the group making the jump from "interesting thought bubble in the boardroom of Bombora", to a "watch-this-space rising small-cap star", it renamed itself Beamtree, announced its new branding with a slick new website, and went on a PR blitz.
The share price jumped nearly 50% in just a week or so, from 47 cents to a high of 70 cents (it has since retreated to a respectable 57c).
Beamtree's main play in this set of deals, Potential (x), looks like it has a lot of latent potential to offer the group.
If you read the press releases, the ASX-posted Beamtree acquisition presentation and almost anything else you can get your hands on, the Potential (x) acquisition sounds like a perfect add-on to Beamtree, neatly in line with the Bombora strategy.
It has vast amounts of Australian hospital performance data, collected over 25 years, contracts with 190 of Australia's top hospitals to collect, analyse and report on their data and performance, revenues of just over $11 million and a very healthy margin of 24%.
Imagine what that data and those contracts and industry contacts could do in the hands of the rapidly expanding Beamtree group.
For starters, you can start selling some of those AI products and services in the core company to your expanded list of senior contacts in all those hospitals. Then there's all the existing data you have and what you might be able to do with that data with your new offerings to extend your servicing further into this hospital network.
But not to be found in any of the announcements at the time of the acquisition or the fanfare is the relationship that this new hot acquisition, Potential (x), has with a not-for-profit company that provides the company most of its data, revenue and value.
That relationship is with a well-known group in the public and private hospital community called Health Roundtable.
Health Roundtable is a sort of self-help data group for all of Australia's hospital executives. It collates important KPI data from every hospital in the group, de-identifies it, and feeds it back in the form of vital benchmarks of performance with which every hospital can measure themselves against their peers. The group consults and works with each hospital individually to work on weak points identified by this data.
About 80% of the revenue of Potential (x) is actually the revenue of this highly trusted 25-year-old not-for-profit data analysis, bench marking and education group.
In fact, if you strip away two other much smaller contracts that Potential (x) has, one of which is only a one-year renewing contract, and some small one-off contracting jobs the group does, nearly all of the revenue of Potential (x) comprises the revenue of the not-for-profit Health Roundtable. Given the enormous value of its data set, probably most of the profit and the value of the for-profit company that Beamtree acquired comes from its contract with this not-for-profit.
Beamtree essentially bought all of the IP, data and relationships of the not-for-profit company called Health Roundtable in this deal.
But it is Potential (x) that gets all the credit in the announcements. And it's Potential (x) apparently that gets all the consideration of the sale between it and Beamtree – some $20 million in cash and scrip.
Do all 190 members of Health Roundtable, who have contributed significant membership monies over 25 years, data and time into this venture, understand precisely what happened in this deal?
And what value do any of these hospital members of the not for profit get returned to them, given all the money and all the data they have given to the venture, in its form as a not-for-profit, for 25 years?
In May this year, Potential (x) renewed its contract with Health Roundtable for another five years, with an option to renew for a further five years.
This fact is revealed in sale announcements. But the size and nature of the contract with Health Roundtable is not revealed anywhere, not even in a two-page section on Risks, submitted by Beamtree to the ASX outlining the rationale and basics of the deal.
Given the size and nature of the Health Rountable contract with Potential (X) why would it not be revealed as constituting some sort of exposure in a section on risk in the sale?
Given the nature and amount of the data generated by Health Roundtable, its longitudinal data view of most Australian hospitals performance, and the significant relationships the group has with 190 of the country's major hospitals, you could make an argument that the Health Roundtable contract is nearly all of the value of the deal.
Of course, there is no problem with the value of a company for sale being derived from the contracts it holds, particularly if they are long-term contracts.
It is unusual, however, for a company to be sold based on the value of a single contract with a single company and for that company to be a not for profit company.
Anyone is free to buy a not-for-profit. But because it's not-for-profit, it will obviously come with some complications – such as, it is run not to make a profit, so it's going to be hard to make a profit if you buy it, especially if you are a public company with an obvious mandate to deliver shareholder value.
But Beamtree didn't buy a mot for profit.
Here, the company that got acquired for $20 million was the company that runs the Health Roundtable contract.

Potential (x) which is a private for-profit company.
All things going well, Health Roundtable and all its members might love its new parent contractor, Beamtree, as much as it loved Potential (x). Until this sale Potential (x) did run everything on behalf of Health Roundtable and there don't appear to have been any problems with Health Roundtable members.
Why wouldn't it continue to be happy under a new owner, given Potential (x) is being absorbed into that new owner?
There are a few possible reasons.
One is, were all the members of Health Roundtable, who contribute membership and other fees to the not-for-profit business and more importantly perhaps, contribute all their data to the venture, and we guess, trust Health Roundtable to use that data only for the betterment of its members, fully briefed on the deal, and, in some manner signed off on it?
Are all the members OK with this deal, given its construction – that all $20 million of the consideration of the sale goes to Potential (x), and its owner(s) – not to Health Roundtable.
In its last return to the Australian Charities and Not for Profit Commission (ACNPC) in 2020, Health Roundtable made a loss of $63,637 on revenues of $8.142 million.
Potential (x), according to Beamtree in its acquisition presentation, made a profit of $2.636 million on revenues of $11 million in full-year 2021. That's quite a gap between what the not-for-profit makes and what the for-profit makes in realised profits from the contract to deliver the not-for-profit operations.
There is nothing illegal about this. It's a commercial arrangement for which Potential (X) makes money and Health Roundtable has all its needs met operationally.
What wasn't revealed publicly during the sale was that the CEO and majority shareholder of Potential (x), Duane Attree, is also on the board of, and is the secretary of, the not-for-profit group, Health Roundtable. He is actually listed on LinkedIn as the CEO of both groups.
In the latest ACNPC report, Attree is declared as an "important person" (which the ACNPC notation equates to being a board member or trustee) and is identified as the secretary of Health Roundtable. There is no mention of this person being also the CEO of the for-profit company Potential (x) in the ACNPC report, which it has contracted to do all its work for the next five years. Usually, such a potential conflict requires some declaration explaining why it's OK in the ACNPC documentation.
So essentially the secretary of a not-for-profit company established to collect, share and analyse data for 80% of Australia's top hospitals and their managers, with a view to helping those hospitals and managers improve the quality of their healthcare provision for Australians, is also the CEO and owner of the for-profit company, which has a contract to fulfil all the operational aspects of the running of the not-for-profit company – for a profit.
The CEO and major shareholder has then sold his for-profit company to a growing larger data analytics group which is publicly listed and presumably has much bigger aspirations in the use and delivery of data analytics and AI across the globe, for $20 million.
This means all the assets sold, including the Health Roundtable contract, are now beholden to the shareholders of that public company.
Can the relationship of a private for-profit company set up almost wholly to service a not-for-profit company, where the not for profit has clear guidelines around the use of their data, be the same now the Health Roundtable contract is in the hands of a public company?
Given nothing in the publicly available documentation provided to the ASX or via the announcements of either company indicates, in any way, that the not-for-profit company, Health Roundtable, got consideration from the deal, we asked the CEO of Potential (x) Attree directly whether any financial benefits from the deal would flow to the members of the Health Roundtable.
He got back to us with a statement that said: "Through its investment in Potential(x), Health Roundtable will share directly in the value accruing from the transaction with Beamtree, and indirectly from the enhanced service capability that will result from the two companies coming together."
That seemed a bit vague, so we asked him to clarify and he did.
He said: "The HRT will receive consideration that goes into its asset base."
Which sounds definitively as if the Health Roundtable and its members will share in some way in the value of the deal.
This is something not revealed anywhere in the sales announcements or ASX documents.
But this is probably because the Potential (x)–Beamtree deal is one thing, and on the side we have another deal between Potential (x) and the Health Roundtable that isn't public (it probably doesn't need to be).
Of course, we don't know the amount or nature of this side deal but there is other information provided in the statement by the CEO that is important.
According to Attree the board of Health Roundtable fully endorsed the deal and they sent their endorsement of the deal to all members via email prior to the deal being done.
So, according to the CEO of Potential (x) who is also the secretary of Health Roundtable, all the members at least know about the deal and are aware that the board of Health Roundtable endorses the deal.
I guess the question remains, how many of them are happy with the deal?
You might also wonder what is behind the board fully endorsing the deal, given no one outside of the board would understand what value actually accrues to Health Roundtable from the deal?
The nature and amount of consideration flowing from Potential (X) to Health Roundtable isn't known.
In some ways, it's only material if a lot of them aren't happy and they start abandoning the entity that is Health Roundtable, based on the idea that where once they were giving data to a not-for-profit, a for-profit then intervened, but mainly to service their contract only. Now, the data of all of these hospitals will be controlled by a public company, which, quite unlike Potential (x), has a first to a series of external shareholders, not just to the members of Health Roundtable.
The second pillar of the Health Roundtable Honour Code reads:
"No external distribution of data or conclusions based on Health Roundtable data is made without the unanimous consent of all contributors, unless required by law."
That sounds awfully like you can't use any of the data generated by Health Roundtable for anything without the unanimous consent of all its members.
Could that end up being awkward for Beamtree?
If Beamtree has no intentions at all of leveraging the Health Roundtable database, and all its analysis and high-level contacts, why did it pay $20 million for Potential (x)?
There are a few other interesting parts to the history of Potential (x) and Health Roundtable that might be relevant to shareholders of both Beamtree and the members of the not-for-profit group to understand, if they don't already:
Health Roundtable is 25 years old and was started by a two consultants who apparently had the intention to  deliver better healthcare to Australians by coming up with a mechanism whereby Australian hospitals would feel safe giving their data to a central organisation, where it could be de-identified, mashed up and analysed, and given back to the hospitals so they could benchmark their institutions on various vital KPIs and then work with Health Roundtable to improve themselves where necessary. In the end Australian patients would benefit.
It is understood that the not-for-profit nature of the original set up was a means by which the group would make it easier for normally competitive operations (hospitals, public and private across state boundaries) to decide to give up their data to one centralised group and work together.
At some point the founder of Health Roundtable decided himself to establish a separate, for-profit group, to run all of the Health Roundtable. It isn't clear what the motivations were for this, but certainly this person was a founder, was at one point the CEO of Health Roundtable, and then became the CEO of a consultancy, Chappell Dean, that serviced Health Roundtable as its major business and made a profit.
Potential (x) is less than 3 years old. It was established in 2018, when the original owner, Mr Dean, who started Health Roundtable, sold the profit entity that he had subsequently set up in part to manage Health Roundtable, to the new owner, Duane Attree, who became the CEO of Potential (x).  Along with the deal came the same contract to perform pretty much 100% of Health Roundtable's operations going forward, probably with a few years left in the contract. One thing to note about this is that Attree didn't set up this arrangement. He simply bought the private company of the founder, who set it up.
The Secretary of Health Roundtable, who is also the CEO of Potential X, is identified in the official not for profit submissions to the ACNPC only as the secretary of Health Roundtable. Although it is identified that Potential (x) is the sole contractor running Health Roundtable, it is not identified anywhere in the official annual documentation that the Secretary of the organisation is also the CEO of its sole contractor.
We put what we thought were the obvious questions to the CEO and Chairman of Beamtree, and to the CEO of Potential (x) (also the Secretary of Health Roundtable).
The CEO of Health Roundtable made a reasonable attempt at answering some of our questions, and responded to requests for more detail when asked. His full statement is produced below. The CEO and Chairman of Beamtree failed to respond to our questions entirely.
On spec, Bombora had the right timing and strategy picking up PKS, spruiking it, and then seeking complementary and scalable add-ons like Pavilion and Potential (x).
Potential (x) will almost certainly bring enormous value to Beamtree and its backers Bombora.
But did Beamtree buy Potential (x) or the Health Roundtable when push comes to shove here?
If it's the latter, who checks that the members of Health Roundtable got the right deal?
As things stand, it's the board of Health Roundtable which has decided the deal is OK and provides some cover for Potential (x).
If Beamtree has really just bought the Health Roundtable, as a public company is it going to be able to deliver Health Roundtable members what they signed up for: sharing their confidential hospital for the betterment of both member hospitals and their patients?
More specifically, does Beamtree need to keep all the data of these hospitals within the community of Health Roundtable members only, as Health Roundtable principles seem to have delineated in its Honour Code?
The statement from Potential (X) is HERE.