7 October 2021
Vaccine proof is under way – but don't call it a passport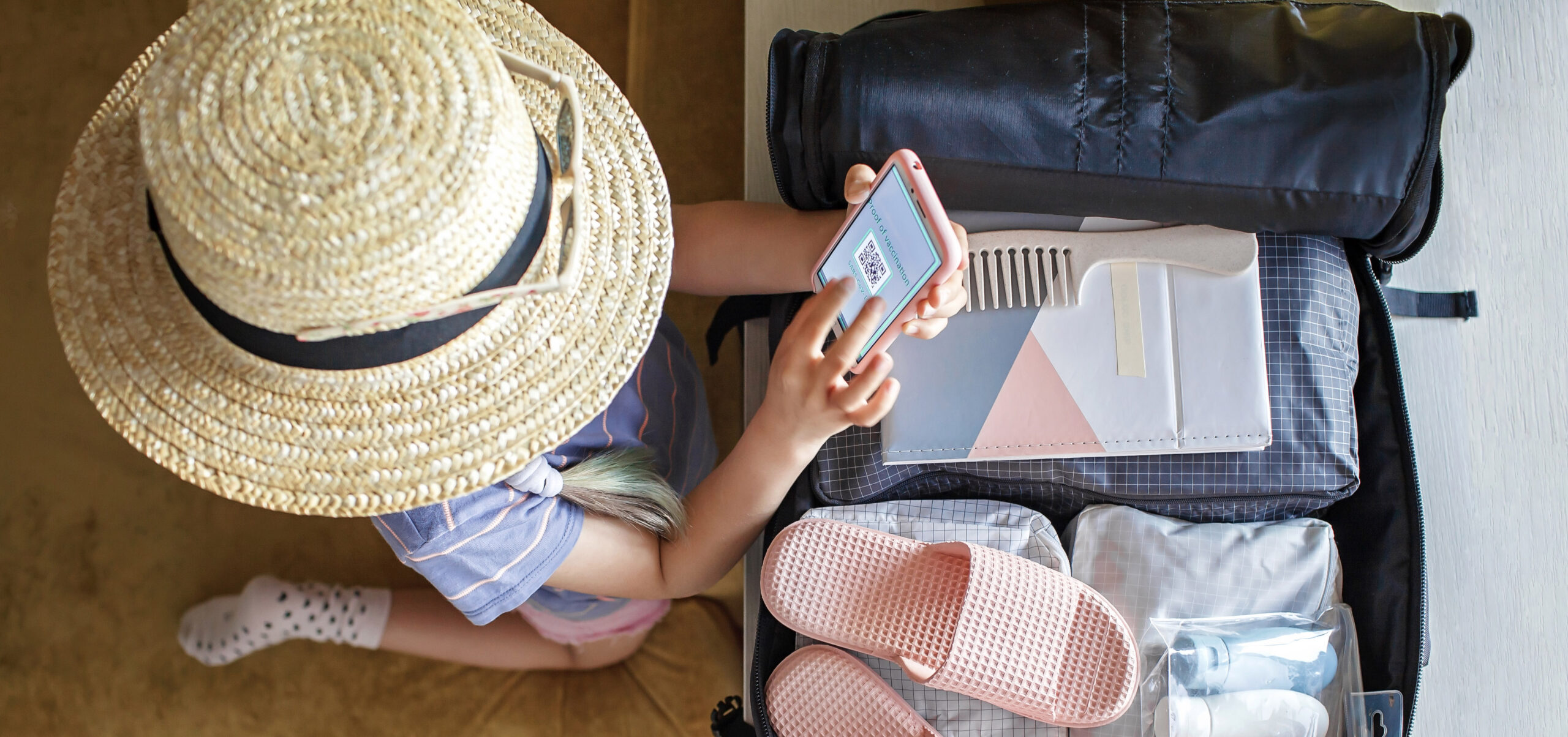 Australia is now at the rollout stage for one of the biggest digital challenges in the pandemic – providing proof of vaccination for some 20 million residents – and we're nailing it, according to Medical Software Industry Association CEO Emma Hossack.
"There has been unprecedented co-operation between various government authorities and the software industry throughout the pandemic," she said.
The Australian Immunisation Register Amendment (Reporting) Act 2021, which came into force in March, means that, by law, a record of every covid vaccination must be uploaded to the Australian Immunisation Register (AIR).
"This makes the AIR a source of truth for every Australian," said Ms Hossack.

Behind the scenes, medical software providers ranging from GP practice software to state-wide health systems and community pharmacy programs, have all linked new covid data collection capabilities to the AIR, with a free app from the Australian Digital Health Agency handling data from vaccination providers without existing clinical software.

Ms Hossack said the approach was designed to ensure that getting (and recording) a covid vaccine was straightforward and no one fell through the gaps.
"Services Australia, the Department of Health and the Digital Transformation Agency worked together with the industry, and it was all pretty seamless," Ms Hossack said.
Both Medicare and My Health Record allow access to digital covid vaccine records, and Services Australia is now linking AIR vaccination data into state- and territory-based check-in apps (provided users consent to include their data). Digital certificates for people with valid exemptions for vaccines are also flowing through.
However, Services Australia CEO Rebecca Skinner told the Senate Select Committee on COVID-19 last week that the digital certificate of covid immunisation currently being rolled out is not a passport, but rather a cut-down version of the individual immunisation history statement in place for decades – and this is distinct from a "vaccination passport".
"Our role is to provide Australian citizens with their record of immunisation," she said.
Services Australia worked with Department of Foreign Affairs and Trade (DFAT) and Home Affairs on a more passport-like system that met requirements for the International Civil Aviation Organisation, and developed an internationally recognised certification standard – the Visible Digital Seal for Non-Constrained Environments (VDS-NC).
Last week, a new app authored by DFAT called VDS-NC checker appeared in the iPhone app store, and this scans a QR code to authenticate the digital ICAO cross-border digital health certificate – next-level authentication that won't apply to local immunisation records.
Proof of covid vaccination status is becoming more critical for employees and customers to access various services, putting organisations under pressure to maintain good records of both vaccination status and authorised exemptions.
Deadlines are up for staff covid immunisation at many health organisations, and some have streamlined their record-keeping so that information about the immunisation status of employees can be transferred with them around the health system.
Two examples are the NSW Health vaccination compliance database Vaxlink, rolled out in 2018 as an add-in to the state-wide HR and payroll system, and Queensland Health's Staff Protect Application.
Dr Megan Prictor, a senior research fellow at the University of Melbourne Law School, said employers could mandate vaccines for their workers to meet a legal requirement, or to meet a business requirement.
"Under Victoria's public health order, for example, workers in the aged care sector, and construction, education and healthcare workers must be vaccinated, so there's a clear obligation on the organisation to collect that information from their employees."
An organisation can also make a decision to require their employees to be vaccinated if they issue a lawful and reasonable direction – perhaps as one way (not the only way) to provide a safe workplace and minimise the risk of harm to their employees.
"The employer can then ask their employee to provide proof of their vaccinations," she said.
Fortunately, there's now an app for that – and the range of possible choices on the horizon include the Express Medicare app, various state-based apps and soon the internationally recognised VDS-NC.