21 September 2022
Winning wearables trump style over stigma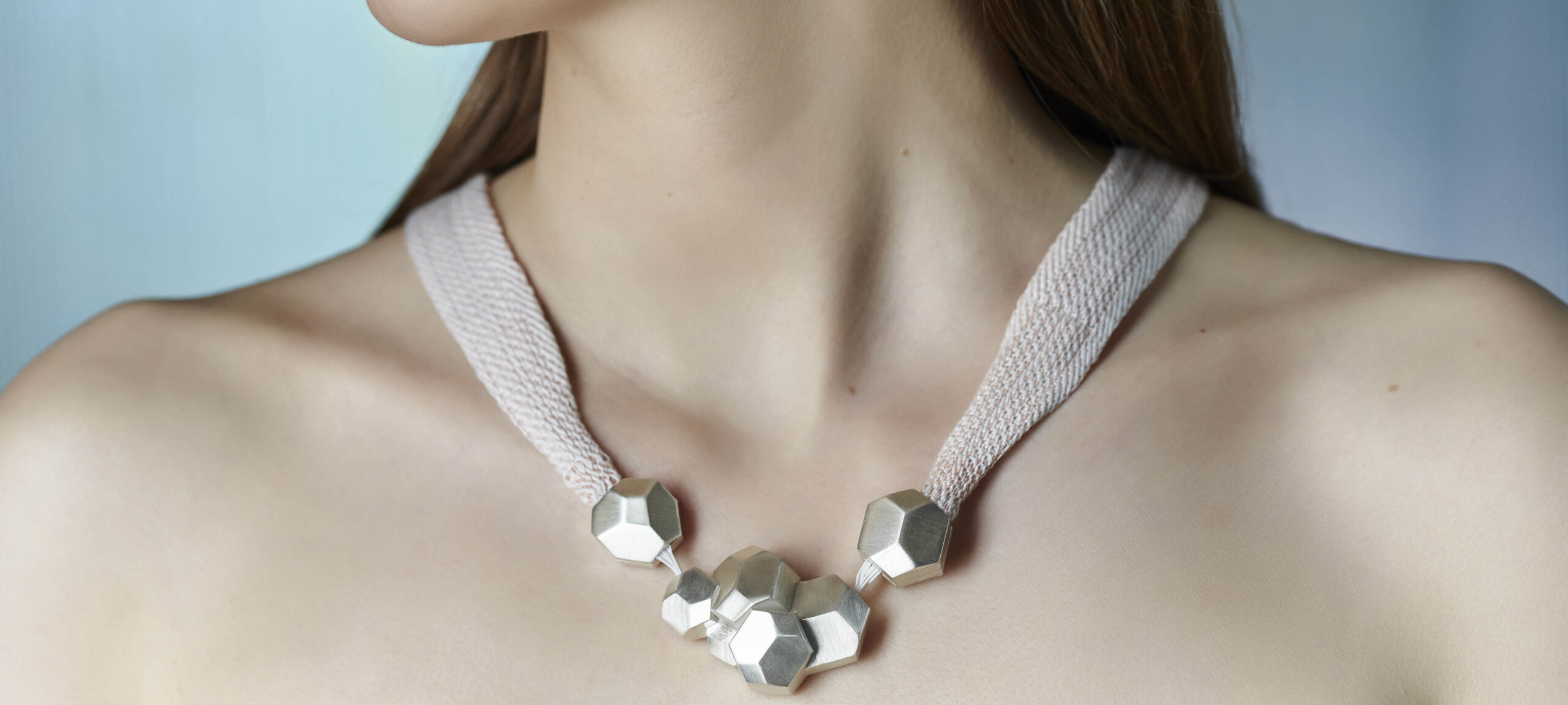 Health tech designer Associate Professor Leah Heiss took out the Australian Women in Design trophy at Friday's Good Design Awards 2022.
The Monash University Professor has designed a portfolio of human-centred wearables including jewel-like hearing aids, ornate necklaces that monitor cardiac status and chic diabetes jewellery to administer insulin.
Although she draws from fields such as nanotechnology and manufacturing, Professor Heiss fundamentally takes a co-design approach that leverages the patient's lived experience.
This ethos also informs her work with the World Health Organisation (WHO) to improve the uptake and implementation of WHO guidelines, particularly in developing nations. 
"My practice is focused on the lived experience of health systems, services and technologies. And I do feel like at some point those things will converge, for example in how the big systems work and the wearables work. We're not quite there yet. But we're getting pretty close," Professor Heiss said.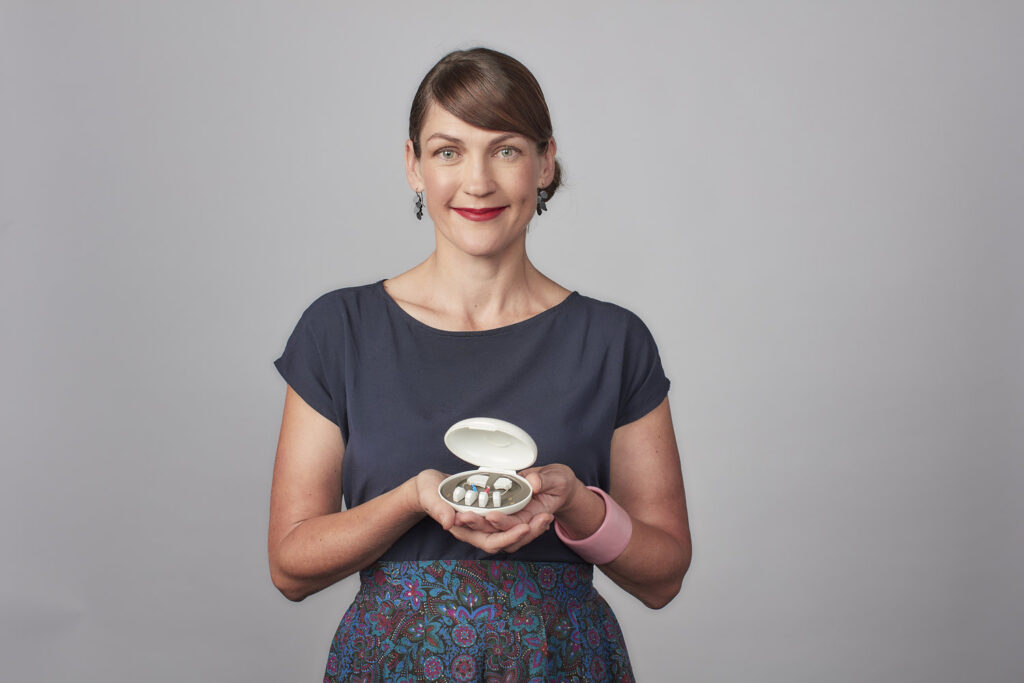 Interoperability was incredibly important in this convergence, but concerns around data privacy needed to be addressed, Professor Heiss said.
"There are some significant technical hurdles at the moment in terms of integrating our personal wearable information into health records," Professor Heiss said.
"There's work to be done but it's an important space for designers to be engaging with and thinking about."
Health tech also earned the overall 2022 Good Design Award with a bench-top sized cancer-fighting device.
The world's first alpha isotope generator was a collaboration between medtech AdvanCell Isotropes and Design+Industry. It addresses the biggest unmet need of targeted alpha therapy – the scaled production and time-sensitive delivery of isotopes.
The Good Design Awards pitch health tech against designers from the full gamut of industries including architecture, automotive and mining technology.
Professor Heiss won the 2018 Good Design Award of the Year with the Facett hearing aid. She told Wild Health that it was probably her favourite wearable among her many designs.
"Working on the Facett hearing aid was incredible. Not just in my own practice, but also in working with people who have experienced hearing loss and who've had to endure the stigma of hearing aids for a long time," Professor Heiss said.
The Australian Women in Design Award also recognises Professor Heiss's current work in the Future Hospital Future Health Initiative. It's an alchemy of experts from multiple disciplines at Monash University who are collaborating with private and government sectors to rethink and redesign hospitals of the future. 
Header photo credit: Smart Heart Necklace – Leah Heiss, Keely Macarow, Paul Beckett 2016.