29 September 2022
No man is an island, but primary care might be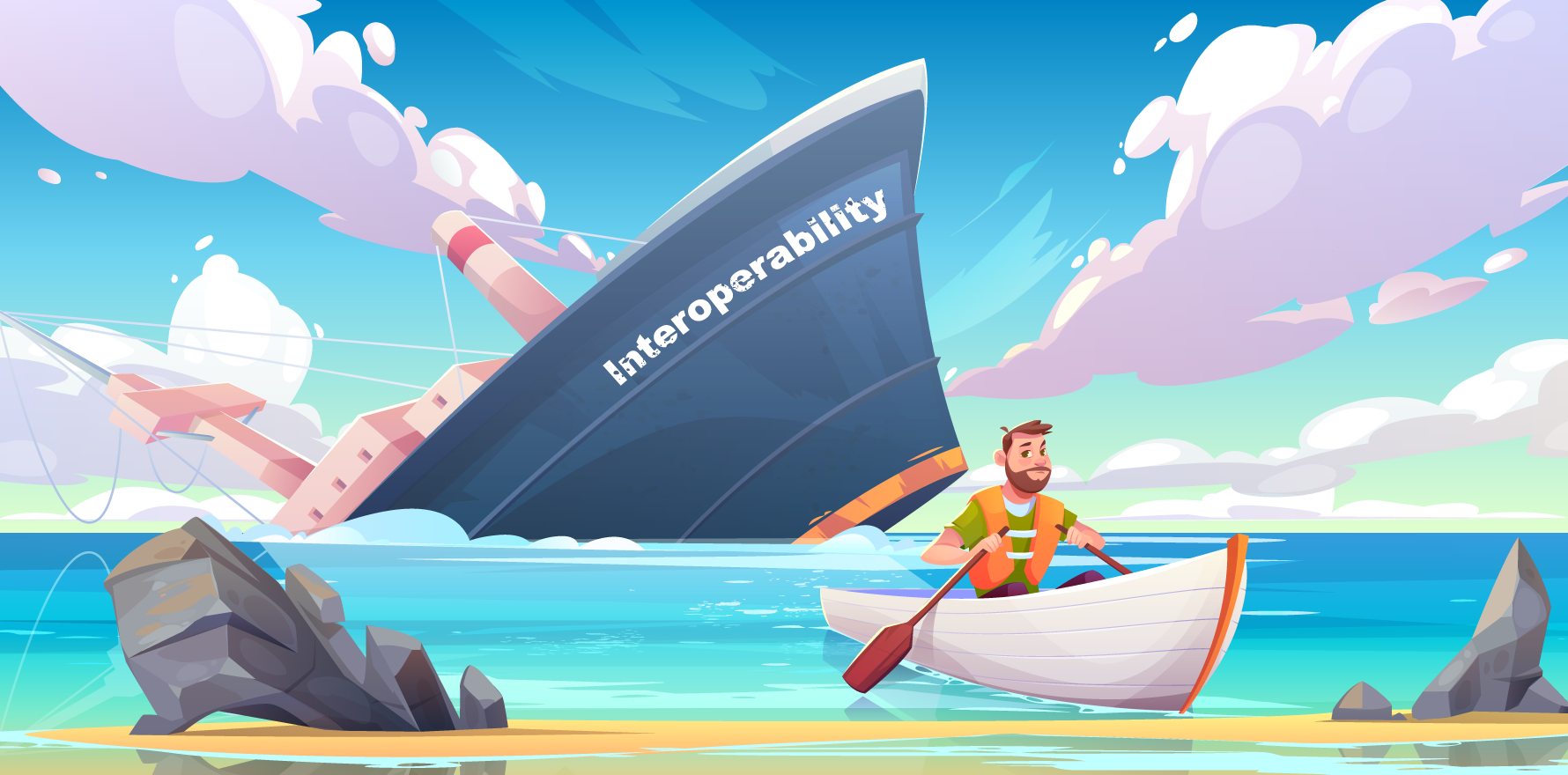 The desert island analogy was laid thick at a digital health webinar last week hosted by the Australian Healthcare and Hospitals Association and Wild Health.
Moderator Jeremy Knibbs, Wild Health publisher, compared the legacy technology used by GPs to an inaccessible remote island with no foreseeable way of connecting to hospitals.
Fraser Island, Fiji and Tasmania were named by speakers as various iterations of the same analogy – some islands with shifting shorelines and others working exclusively in a cluster of collaboration.
Kylie Woolcock, CEO at Australian Healthcare and Hospitals Association (AHHA), said the Department of Health needs to "get bold" and come up with interoperability standards even if they are not perfect.
"At the moment, in this unregulated and systematised environment, everyone does their own thing. Systems don't talk to each other. We all get trapped in an isolated island that gets more isolated the more we invest in that particular part of the island," she said.
David Rowlands, Director at Australian Institute of Digital Health, likened the problem to an alcoholic trying to change behaviours.
"It's not an easy thing – you've got to own the problem before you can start to fix the problem. And step one for us in the health sector…is to have a process where we collectively take responsibility for the problem. We need to ask, 'what kind of sector do we want it to be?' And we can only do that with a real national debate," he said.
David Rowlands says there's a missing link in the national health strategy development process that would benefit from an external, Gonski-type review. He said that the National Health Reform Agreement and Strengthening Medicare Taskforce need to be counterbalanced with an 'outside-looking-in perspective' which spotlights the consumer focus and voice.
"We need to get some industry design experts to take a look at health and say, 'if this is what you want to do, then here are some of the mechanisms to do it'. And I don't think you fill that with people from inside the health sector," he said.
Adjunct Professor Paresh Dawda is a GP and director of Next Practice medical centres. He said that big policy reform, pilots and restructures have not been successful over the past 20 years but that delegating authority to LDHs and PHNs is part of the lever for change.
Professor Dawda gave examples of the "ludicrous regulatory barriers" constraining the healthcare workforce at the frontline, and said that the local system should be allowed to come up with the indicators that are going to make a difference.
"We've got to decentralise and let the local system, together with consumers, work out what the right indicators are, and then aggregate upwards. Right now, we have a centralised approach that pushes out externally driven indicators. The indicator becomes a means to an end and this can inadvertently cause gaming of the system," professor Dawda said.
Tracey Johnson is CEO Inala Primary Care and on the Australian Institute of Health and Welfare (AIHW) Primary Healthcare Advisory Committee. Although she is not a complete "technology optimist" she does have faith that technology holds the key to more vitality and wellness in the Australian population, as long as technology decisions are people focused.
"I've certainly seen some systems overseas that have been so technology led that it's influenced clinical behaviours negatively. So, we need to choose the right sort of platforms. And that's where standards, and a big picture design around the architecture of our IT network, need to reflect personalised care," Tracey Johnson said.
Ultimately, the panel agreed that outcomes-focused care needs leadership on interoperability and a shared vision that doesn't leave primary care deserted on an island.  
Wild Health's Melbourne summit on 18 October will touch on many of the issues raised in this webinar, and will feature all the experts as speakers. If you're interested, you can see the full agenda and speaker list and register to attend here. Note: we are starting to run out of seats.