28 January 2021
Technology is improving the delivery of mental health services in Australia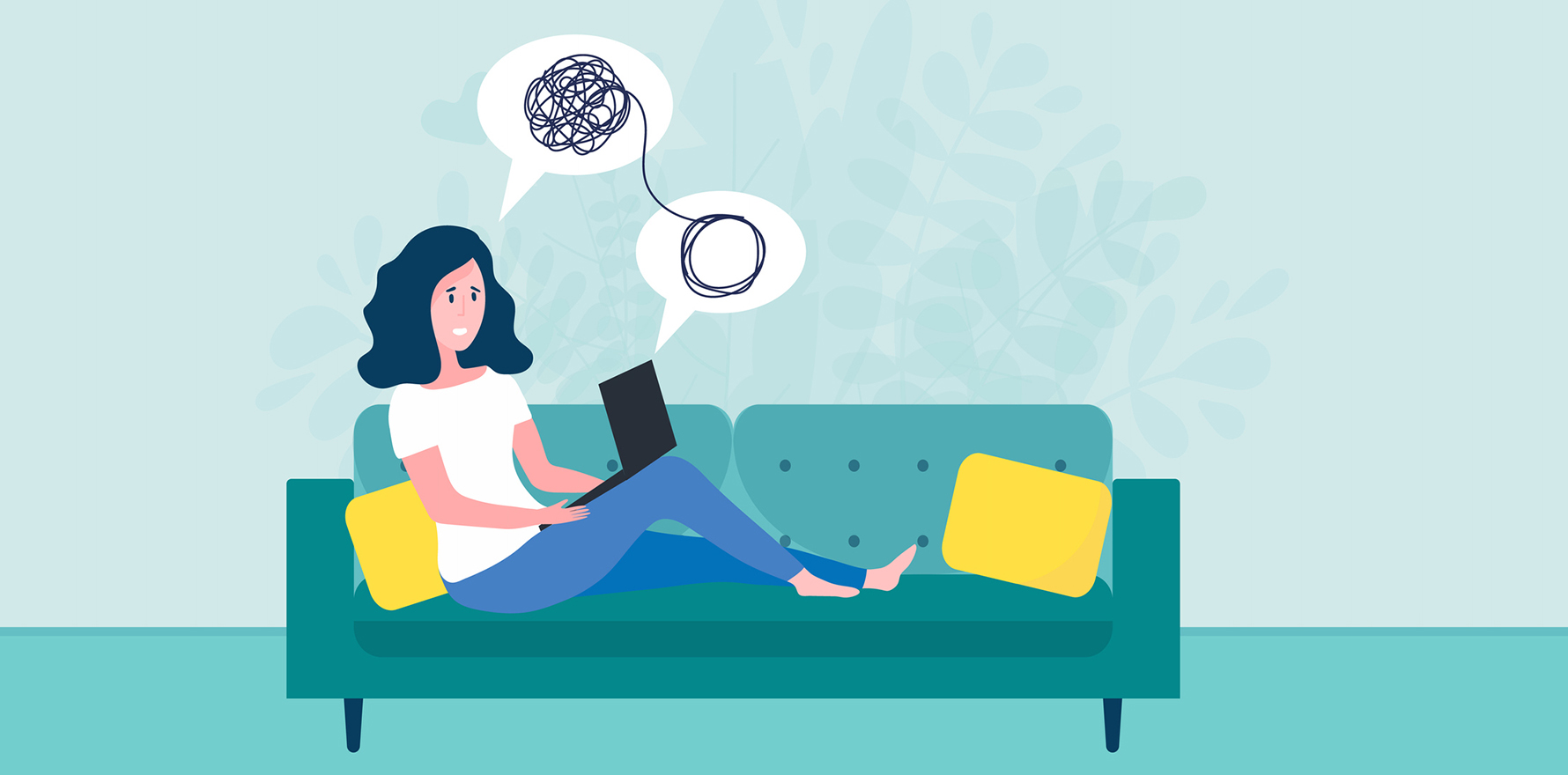 Around 20 per cent of Australians[1] experience mental health issues in any given year. However, as a result of COVID-19, more Australians are experiencing stress, anxiety and depression, and the demand for mental support services and its supporting technology is surging.
Covid-19's effect on mental health
A national survey of adults conducted by the University of New South Wales[2] found that 78 per cent of respondents reported their mental health had worsened since the pandemic outbreak. Half of the 5,000 respondents reported feelings of uncertainty, loneliness and financial worries.
Young people are also suffering. Results from the headspace 2020 National Youth Mental Health Survey[3], indicated half of those aged between 12 and 25 were unable to carry out their daily activities due to a decline in their mental wellbeing — up from 20% in 2018. Around a third of young people reported very high levels of psychological distress.
Electronic Medical Record software increases capacity for service provision
The Elver Program is one of many programs founded to support young people's mental health.
Established in partnership with South Western Sydney Local Health District (SWSLHD) and Department of Communities and Justice (DCJ) Intensive Support Services (ISS), the state-wide Elver Program helps children with complex needs in out-of-home care (OOHC).
Their remarkable work is supported by Global Health, a leading provider of digital health solutions to the Australian healthcare industry, whose MasterCare EMR software delivers data recording and management functionality uniquely suited to the Elver Program's service mission and clinical focus. As an Electronic Medical Record (EMR) it is built for connecting patient health information and can support Elver's multiple service streams.
In conjunction with MasterCare, Global Health's Dashboards-as-a-Service (DaaS) provides support for Elver's practice management, client management and data reporting requirements, along with the tools to assist clients in the diagnosis and treatment of trauma care for children and young people in OOHC across New South Wales.
Prior to switching to MasterCare and the DaaS solution, Elver's systems resembled those of many other organisations — disparate processes based around excel spreadsheets and Word documents on a common drive, with information stored in multiple places. Valuable time that could have been spent on service provision and enhancing client experience was lost in working with data capture systems that were very labour intensive and costly.
Ms Cate Keady, Manager Client Services, ISS Elver Program says that MasterCare's multi-solution platform has enabled the Elver Program to simplify their data recording and capture, and allowed them to report on a broad range of clinical activity and functions.
"MasterCare provides us with the ability to manage medical information more efficiently. We also hope it will assist with saving time so we can devote more time on direct client service provision," she says.
Software can help health organisations scale services to meet demand
Providing more mental health services to those in need is an ongoing challenge for many organisations.
To address the growing need for mental health support as a result of the coronavirus pandemic, the Federal Government has provided more than $500 million additional funding for mental health and suicide prevention since January, including Medicare subsidies for telehealth consultations.[4]
Increased funding for mental health services offers health organisations a rare opportunity to grow their businesses. However, many are unable to realise the full potential of scaling their services, using their current digital platforms. This can cause a host of problems particularly with regard to the inconsistency in patient information across the different systems.
St John of God Health Care, one of the largest Catholic provider of health care services in Australia, are based in Perth but operate in a number of locations across WA, NSW and Victoria, and are one such organisation that used different systems across their multiple sites. While this approach met some of their immediate needs, it didn't allow for an easy or efficient way to collect clinical data.
St John of God Social Outreach needed a standardised system that could enable easy extraction and analysis of data, as well as tools to support risk management, track measures, incorporate integrated care plans, and discharge summaries.
"The introduction of MasterCare has helped streamline our processes and has enabled our teams to access the system from any location, which has been crucial in the roll-out of telehealth services this year. It has also allowed us to enter real-time data, reducing the need for manual forms and has enabled significant efficiencies to the appointment and billing processes."
Quality, accessible data maximises funding support
While current mental health funding can help organisations provide much-needed services to those who need them, there is other government funding programs also available e.g NDIS. However, many health services have difficulty extracting the relevant data required in order to apply for such funding. The process can often be cumbersome and time-consuming, and organisations that don't have resources to devote to such processes can end up missing out on much-needed funds.
For more than five years, Parramatta Mission, which is largely government-funded, has been using MasterCare to help them deliver community-managed mental health programs and services to people who are homeless, facing crisis and living with mental illness across Western Sydney since the early 1970's.
One of the biggest challenges they faced was storing clinical documentation and the ability to generate timely reports. However, MasterCare has provided a consistent electronic medical record across their clinical programs and enabled the service to collate and leverage meaningful data in their quest to help their clients.
"MasterCare has definitely helped us streamline our business and operational workflows which otherwise would have been done manually and would have been very time consuming," says a Parramatta Mission spokesperson. "This data is an integral part of the business cases we put together for future programs and government funding."
Technology innovation supports mental health services
An affordable, localised patient-centred and connected healthcare eco-system is the key to enhanced health outcomes for individuals and improved financial outcomes for health care delivery organisations. With healthcare costs escalating out of control, and a growing need for Australians to access quality healthcare, including mental health support services, organisations need a product that can meet their business and reporting requirements, government funding needs, and the ability to scale.
MasterCare is equipped with a suite of mental health tools and backed by a rich history of improving outcomes in Mental Health, Chronic Disease, Drug and Alcohol and other non-communicable disease settings. Assessment wizards and outcome measures have been designed to accurately collect comprehensive clinical client information and speed up the reporting process.
Not only do these streamlined reporting tools allow organisations to provide better patient care, improve efficiencies and reduce costs, they help them access vital government funding which enables them to deliver even more services to clients.
With its capacity to support multi-disciplinary settings across multiple services, and multiple programs and funding streams, Global Health's MasterCare solution suite is a premier healthcare software provider for any healthcare organisation, from Government, Community health and private practice.
Global Health's who are Australian owned and operated, provide a suite of solutions, such as MasterCare which are affordable, scalable, flexible and easy to use, and supports health providers working together with their common clients to improve health outcomes.
Contact us today for a free demonstration to see why we're Australia's Premier Solution for Community Health.
Global Health:   www.global-health.com
MasterCare:      www.mastercare.net.au
[1] Healthdirect, Mental illness, https://www.healthdirect.gov.au/mental-illness
[2] Newby JM, O'Moore K, Tang S, Christensen H, Faasse K (2020) Acute mental health responses during the COVID-19 pandemic in Australia. PLOS One 15(7): e0236562. https://doi.org/10.1371/journal.pone.0236562
[3] headspace, National Youth Mental Health Survey 2020, https://headspace.org.au/assets/Uploads/Insights-youth-mental-health-and-wellbeing-over-time-headspace-National-Youth-Mental-Health-Survey-2020.pdf
[4] Ministers Department of Health, Additional COVID-19 Mental Health Support, https://www.health.gov.au/ministers/the-hon-greg-hunt-mp/media/additional-covid-19-mental-health-support