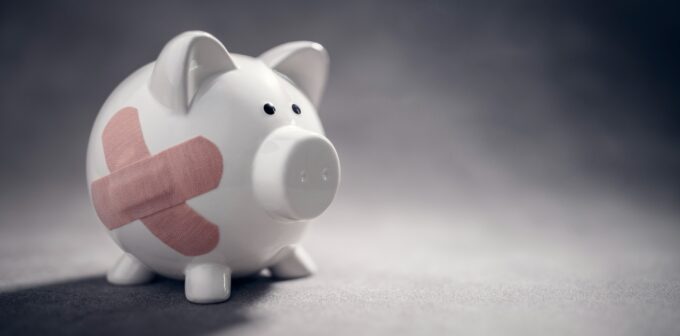 The bulk billing incentive will be tripled from November, in a budget that also includes time-tiered items, minimum durations for level B consults and a new level E item for longer consults, as well as a new Medicare compliance taskforce.
This is the Albanese government's first May budget, and expectations have been high given that Health Minister Mark Butler has made repeated, public assurances that there is no higher priority in health than fixing general practice.
All told, $137.6 billion from this year's budget is going toward health, aged care and sport.
While most of the key items for health have been announced over the previous weeks, the $3.5bn allocated over five years to triple the bulk billing incentive was kept under wraps till budget night.
So was the $98.2m allocated for a rebate for consults longer than 60 minutes, a long-sought acknowledgment of the complexity of some GP appointments.
On a patient-by-patient level, the additional bulk billing incentive funding will mean that metro-based GPs will get $20.65 when they bulk bill patients who are under 16 or who hold a Commonwealth concession card, instead of $6.60.
Bulk billing incentives are graded using the Modified Monash system, so GPs treating eligible patients in the most remote regions of Australia will receive an extra $39.65.
Will be great to chat to @3AWNeilMitchell just after 9 30am today about how the Budget will help secure the future of general practice care and ensure no patients are left out in the cold. Years and years of advocacy have paid off. This Budget puts patients first. #Budget2023

— Royal Australian College of GPs (RACGP) President (@RACGPPresident) May 9, 2023
Medicare items will also receive a boost in July and in November, amounting to a 4% increase.
But where the budget giveth, the budget also taketh away.
The government estimates that it will save $301.9m over three years by "streamlining and modernising" chronic disease management items.
This may be tied to the long-anticipated voluntary patient enrolment system to be called MyMedicare, which will use a blended funding model to encourage "wraparound primary care" for people who frequently end up in hospital.
So questions now:
1. Will this ?? attract fresh young blood to GP?

? NO

2. Will those who've left UBB now return to UBB?

Also ? NO 2/

— imaan joshi ?? ? (@imaanjoshi) May 9, 2023
A sum of $99m over four years to "connect frequent hospital users to a general practice to receive comprehensive, multidisciplinary care in the community which will reduce the likelihood of hospital re-admission" appears to be the seed funding for the scheme.
There's also $151.7 million over five years that the government estimates it will save by reforming time-tiered general attendance items, and a further $250.8m in efficiencies to introduce an unspecified minimum consultation time for Level B items.
The implementation of MyMedicare has been allotted $19.7m over four years and $3.2m a year ongoing.
There is $5.9m over five years set aside to "enable access to longer telehealth consultations" for patients and GPs using MyMedicare.
There was also $112m set aside for a new GP aged care incentive payment, which will eventually replace the GP Aged Care Access Incentive.
All payments under the Workforce Incentive Program – Practice Stream will be indexed and increased with an injection of $445.1m over five years. The maximum payment under the program will go from $125,000 per year to $130,000 per practice per year.
The Practice Incentive Program – Quality Improvement will be extended for an additional year, at a cost of $60.2m.
Primary Health Networks will receive $79.4m over four years, which will be used to improve access to multidisciplinary care teams for patients with chronic conditions.
It's not clear whether these teams will operate within the bounds of existing general practices or be entirely new clinics.
Despite a passionate last-minute campaign from the Pharmacy Guild of Australia, 60-day dispensing for 320 PBS-listed medicines was included in the federal budget.
The change will allow patients to access double the amount of medicines per script, saving an estimated $1.2bn in dispensing fees over five years. Mr Butler pledged that any savings from the measure would be reinvested into community pharmacy, and the budget papers uphold that promise.
Pharmacists can also expect $377.3m in funding over the next four years to help run the PBS-funded opioid treatment program and can now deliver National Immunisation Program vaccines at $19 a pop.
The government also committed $10.7m to funding scope of practice review to look into expanded duties for nursing and allied health professionals and to boost the primary care nursing workforce.
Following the report by Dr Pradeep Philip into Medicare compliance sparked by contentious media reports last year, a new taskforce will be established in the Department of Health "to identify and disrupt instances of fraud and serious non-compliance before they occur".
This taskforce will, according to the budget papers:
limit the duration of backdated patient-billed claims through practices, to prevent fraudulent claims being submitted through practices;
permit appropriate data sharing with Services Australia to allow entities and bank accounts associated with known fraud to be blocked from receiving claims payments; and
enable the Department of Health and Aged Care to audit providers by removing the requirement for external consultation with peak bodies to occur before issuing a notice to produce.
The budget also has half a billion dollars for smoking cessation programs and a lung cancer screening program.
Already announced:
Continued funding for Heart Health Check (Medicare items 177 and 699)
$19.7m for HIV testing, treatment and information
$737m for tobacco and vaping control measures, including a $63m public health campaign targeted at young people
$263m for establishing and maintaining a national lung cancer screening program
$350m for community pharmacist outreach into residential aged care
$325.7m over four years in continued funding for the Australian Digital Health Agency
$429m over two years to give My Health Record a makeover