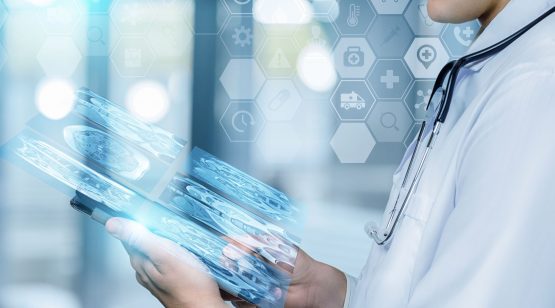 Wolters Kluwer, the leading global provider of trusted clinical technology, has partnered with Marlborough Primary Health Network to provide UpToDate, the only clinical decision support solution associated with improved patient outcomes, to medical practitioners across New Zealand.
Marlborough Primary Health contracts health professionals and organisations in the community to deliver quality primary health care services to an enrolled population of approximately 48,000 people and a total of nine general practices operating in Blenheim, Picton, Renwick, and Havelock.
CEO of MPHO, Beth Tester, said the network needed a platform that served as a "single source of truth", to assist its practitioners. The Network saw UpToDate from Wolters Kluwer as the perfect fit, as it provides workflow efficiency, accurate decisioning, best practice, professional development, and the latest medical information – all in the one place.
"We had a number of general practitioners (GP) familiar with UpToDate, and we had an existing platform, but it just wasn't as responsive as we needed it to be," Beth explains.
"We made the switch to UpToDate and our users are all appreciating its responsiveness and assistance with decisioning, as well as the contemporary medical information it provides at this challenging time. We now have a single source of truth for medical decisions.
"UpToDate is also widely used by district health boards and in hospital settings here. And so this ensures the best knowledge is accessible and current in primary care and community settings. We've also been approached by pharmacists who would like to use it in the future."
Clinical Director of Marlborough Primary Health Organisation, Guy Gardiner, says the clinical decision-making efficiencies and ease of access of UpToDate has greatly assisted the Network.
"As a practicing GP, it is good to have an up to date, world authority at your fingertips. This is especially helpful in a small area such as Marlborough and for rare or complicated conditions that fall outside local guidelines. UpToDate offers us world referenced advice thanks to the latest medical information and that encourages clear clinical thought and initiative. This makes the doctor-patient relationship again core to the process rather than a cookbook medical approach," he says.
Hong Nguyen, ANZ Regional Manager for Clinical Effectiveness at Wolters Kluwer, says "Our team is delighted to partner with the Marlborough Primary Health Organisation to ensure its members have access to the latest evidence-based information. Using clinical decision support levels the playing field between smaller and larger medical practices and networks, ensuring equity of care for all."
"This partnership is particularly important as it aligns primary care to tertiary care with clinicians who care for the patient across the care journey, having access to the same evidence-based solution. This means the patient's care team is aligned when treating patients. We look forward to continuing to support the Marlborough Primary Health Organisation now and into the future."
Wolters Kluwer (WKL) is a global leader in professional information, software solutions, and services for the clinicians, nurses, accountants, lawyers, and tax, finance, audit, risk, compliance, and regulatory sectors. We help our customers make critical decisions every day by providing expert solutions that combine deep domain knowledge with advanced technology and services.
For more information, visit https://www.wolterskluwer.com/en/health.
This article was sponsored by AZK Media.