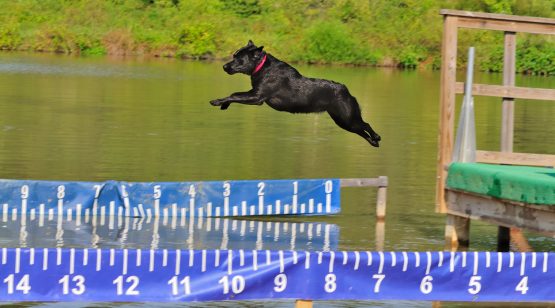 With the dust settled on the Federal election and people getting used to a government they almost certainly thought they wouldn't have,  the Australian Digital Health Agency has announced that as a part of its MHR agenda it is going to commit to measuring and monitoring the effectiveness of the MHR and making available this data publically available, in an attempt to get faster traction on what has been a somewhat controversial and divisive project.
In providing The Medical Republic with their near term agenda, ADHA CEO Tim Kelsey said that with more than 11 million MHRs being activated in the last year (that is, by either a patient, a clinician, or both), there was some clear evidence that the record is in play and getting used.
But with the hard work of "opt out" behind them, the next big job, he said, was developing a set of clear and measurable KPIs which could track the success of the MHR. With that, presumably, the agency can talk down some of the naysayers.
"Anecdotally, we are seeing significant changes in clinical behaviour already being created by the availability of the MHR," Mr Kelsey said. He cited the example of how doctors in the emergency department of Royal Perth Hospital had changed a swathe of procedures to incorporate the utility of the MHR.
"It's important now that we establish measures of meaningful use, and track them, so we can demonstrate to others how the MHR is working," he told The Medical Republic.
He said that there was currently an internal working group looking at what those measures should be, and how they could be tracked and published.
Pressed on what some such measures were likely to be, Mr Kelsey said "the obvious things", such as the avoidance of medication misadventure, over-ordering of pathology, and reduced administrative burdens. He said that the team was working on just how these things could be measured without incurring an additional reporting burden on users.
Mr Kelsey said that on top of more than 11 million MHR records being activated out of a potential total of more than 23 million, significant progress was occurring on the quality and amount of information in each record. As well as comprehensive and organised medications information, records were now being populated with public and private pathology reporting. The private side of reporting, which has until now been virtually non existent, would be ramping up all year, he said.
As ever, there is a lot of enthusiasm and optimism from the ADHA team on progress, but as the agency itself points out, there isn't a lot of hard and fast data yet.
So a commitment to a set of KPIs on effectiveness, and a publicly available dashboard in the near future, is a big deal  Presumably, if the reporting is serious and accurate, we should have a good idea of how effective the MHR is, or can be, within a year. At that point, presumably, the MHR will either be exposed as being not such a good idea after all, or a lot of critics and naysayers will need to swallow their pride and start getting on board.
The other major push from the ADHA is sorting out the mess that has been the last decade of secure messaging and interoperability.
Mr Kelsey is equally optimistic about the agency's potential for progress in this sphere, arguably a little too optimistic given the nature of this problem. The ADH, under COO Bettina McMahon, has spent the last year corralling many of the major medical software vendors (secure messaging, patient management, laboratory reporting and so on) and getting them on page around agreed standards.
Around this activity, several technical pilots have been funded to try to work out how, using standards and resources, such as FHIR, the various vendors can more seamlessly and securely exchange data.
In one of those trials, once arch commercial rivals MedicalDirector and Best Practice, set up FHIR interfaces which allowed seamless data sharing between their two systems. In the past, the fact that such data was very hard to get from one system to another was  a key to each vendors' client-retention strategies.
But it's become clear that seamless interoperable health data messaging isn't really a technical issue any more. It's now mostly just a money issue. Software vendors can't move at speed for fear of overcapitalisation into a new business model where they may not be able to make enough money to stay afloat, and pathology and imaging providers, although feigning co-operation, are probably comfortable keeping their downstream referral chains intact for as long as possible. Slow and steady.
A discussion of these issues is perhaps the first time Mr Kelsey shows some crack in his normal "all is good" demeanour. He acknowledges that there remains some strong commercial obstacles, but maintains that the agency has made significant progress in getting industry to collaborate for the greater good of the system. He cites the example of how initially resistant the pharmacy community had been with the whole MHR idea, and how quickly and enthusiastically it fell into line once it saw the potential in the project.
But pharmacy vendors have very different commercial drivers and context to the GP and allied software world.
Mr Kelsey as much as admits this, but says that the idea of just forcing a change on vendors in the interests of the overall system won't work. He said the agency needed to work at a speed which allowed most of the vendor community to evolve and not get subsumed by the process.
The issue here might be that in an open systems, open API, and interoperable world, the business models for nearly all the major software vendors are going to change quite substantially. Almost certainly there will be rationalisation to fewer, much more powerful, networked platforms. Data will aggregate and network data effects are likely to come into play.
In this scenario, it seems likely that at some point someone will have to make decisions that aren't popular, and drive change, or face the stand off we currently have continuing for a few more years yet.
The other big project for the ADHA might be its most important for the next decade: re-platforming the whole architecture of the MHR, and with it, potentially establishing an open systems backbone for health system interoperability.
Several interoperability and standards experts, such as FHIR founder Grahame Grieve, say the current architecture and platform is not capable sharing and managing data in the  manner that will be required into the future.
The ADHA has just released a notice of intent to redesign and modernise the MHR platform, and called for submissions from all interested parties on what they think should be included in that project.
The current multi-million dollar contract for the MHR platform is with Accenture, and it's due to expire in the first half of next year.
It's almost certain that there will not be enough time to gather stakeholder views, do the appropriate stakeholder communication, and have a decision around technology and specification by the time the Accenture contract is up though.