23 January 2019
An Apple a day takes on a whole new meaning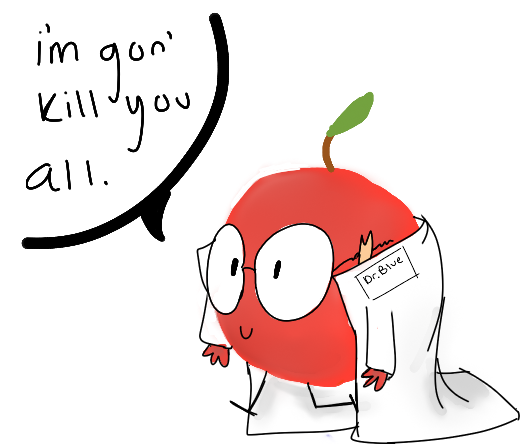 If you ask yourself, what does Apple mean to you, you're going to come up with something like, wasting half my life on social media, or, causing me to go on anti-anxiety medication because I'm constantly on edge about what's coming on my phone. In summary, Apple is the iphone, which has radically changed all our lives for ever (sorry Google, and Android, but Apple started it all).
But according to Apple's CEO Tim Cook, if we cast ourselves into the future, and ask the question again, we are apparently going to say,'healthcare'.
"If you zoom out into the future, and you look back, and you ask the question: 'What was Apple's greatest contribution to mankind?', it will be about health," he told reporters in the US this week.
"We're democratizing it. We're taking what has been with the institutions and empowering the individual to manage their health," he said.
If he is even 25% on song, then healthcare is truly about to change quite radically for us all.
If you think about it, he has the means. The iphone (and the inevitable copycats of whatever iphone drives in health). He can touch us all and change our behaviour and lives, if he wants to.
The ability of the smart phone to touch us all in some way, and alter how we interact with our healthcare systems seems very tangible.
Just to name a few quick things that could be implemented relatively quickly:
Telehealth – or virtual health, via our phones,  when we don't actually need to be in front of our doctors s…which we don't for quite a few things. Linked to payment systems, this can instantly improve our lives and the economics of our healthcare systems
Payments – paying for healthcare in different ways that are much more efficient. But mostly paying against data and for outcomes, at the relevant rate. The iphone can help us all pay for outcomes, rather than patient throughput, which is currently what we mostly do in Australia.
Data – of course, data. Our data, with just a little  machine learning (AI)  sorcery applied to it by 'the smart people' at the other end of our phones, and of course our permission. That could radically change a lot.
Personal health records that are live, and accurate, and ….useful. Goodbye my Health Record (MHR). Sorry, but once your iphone starts talking via  FHIR ( web data sharing standard) to  FHIR enabled distributed healthcare provider databases, you will not need an MHR. The government in the middle will only be needed to top up the really hard to get at but still important data. All the rest you will collect when you visit your GP and your phone talks to her patient management system, or your chemists POS system, or the pathology labs system…and so on. And it will be on the cloud in case someone in ER actually needs all that data and you forgot your phone the day you fell down the stairs and lost your memory.
That's just for starters.
Tim Cook might just pull off his wild vision: "Apple is health"
Can't wait.
EARLY BIRD TICKETS to Wild Health Summit Sydney and Melbourne HERE