26 August 2021
Are we battling the 'infodemic' of misinformation in healthcare?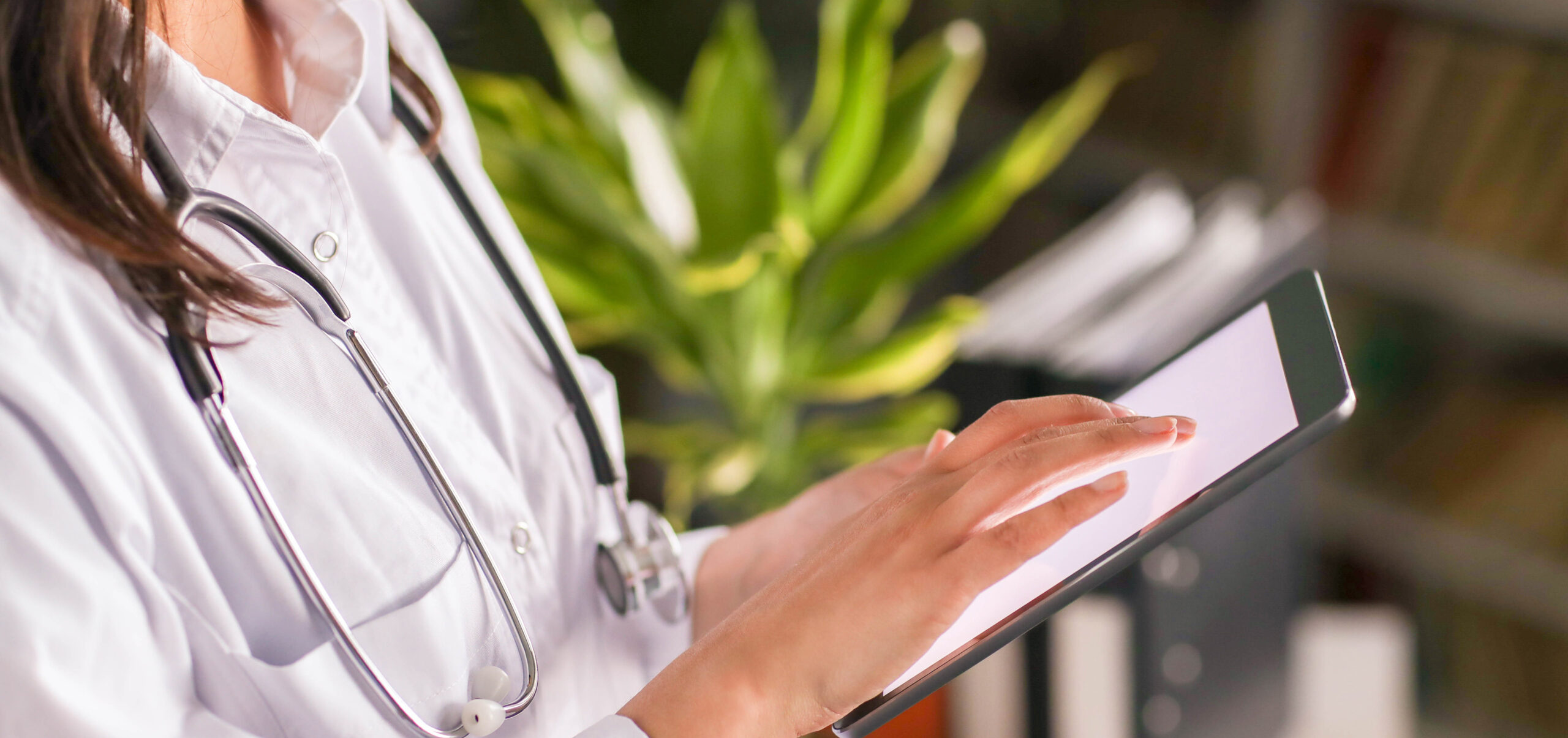 The abundance of health information available across online and offline resources means patients and clinicians are under even more pressure to find relevant, accurate information quickly and in real-time.
How can we equip our clinicians and patients with the latest clinical knowledge, while battling the 'infodemic' of misinformation?
In a recent webinar hosted by Wolters Kluwer Health, leading medical professionals across the APAC region discussed the future of clinical resources. They discussed ways to leverage health resources to improve decision-making and clinical effectiveness, how to quickly identify trusted sources of information amongst the 'deluge' of clinical information, and how to share clinical information with patients to improve engagement and health outcomes.
The panel included leading international medical professionals:
Dr Stephen Chan, Chief Medical Informatics Officer, Woodlands Health Campus, Singapore
Asst. Prof. Korpong Rookkapan, MD Holistic Medicine Officer; Bumrungrad & VitalLife, Thailand
Dr Helen Garcia, Chief Quality Officer, St. Luke's Medical Center, Philippines
Dr Sumariyono, Medical Director, Rumah Sakit dr Cipto Mungunkusumo, Indonesia
Krishna Ayagari, Vice President Embedded Solutions & Partnerships, Wolters Kluwer Health
The impact of the infodemic on health professionals
The current "infodemic" from the COVID-19 pandemic has been an immense overload for all medical professionals, according to Dr Stephen Chan, Chief Medical Informatics Officer, Woodlands Health Campus in Singapore.
For Dr Chan, the pandemic has significantly increased his workload. He now has up to 15 meetings a day, 10% of which are COVID related, nearly 200 emails and over 300 messages on WhatsApp, Telegram and other channels. Dr Chan says sometimes patients forget doctors are humans too.
"We have a limited cognitive bandwidth," he says. "The more information we are overloaded with, the less we are able to focus on what is important and what is accurate."
The infodemic has meant life has become more digital, says Dr Helen Garcia, Chief Quality Officer, St. Luke's Medical Center in the Philippines.
Dr Garcia notes getting accurate information has become difficult due to the increase in noise from social media platforms.
"Even if the information looks legitimate on social media, it's not easy to verify its accuracy. Some legitimate information could become out-of-date in a few months. That's very real for COVID. It's pretty challenging now, not only personally but professionally," Dr Garcia explains.
Difficulty finding accurate information
Assistant Professor Korpong Rookkapan, MD Holistic Medicine Officer; Bumrungrad & VitalLife in Thailand says he and his team have been concerned over the difficulty of quickly finding accurate information about COVID.
To combat this, Dr Rookkapan's team set up a clinical decision advisory team in January 2020. The team was led by academic and research officers and specialists from various areas. The team was appointed to guide clinical decisions. They were provided with the most up to date information and leading publications to help them come up with appropriate assumptions on COVID.
Dr Rookkapan says they also appointed an infectious disease specialist who understands clinic epidemiology to make sure every decision they made was evidence-based, not assumption-based.
"At this stage, I would encourage everyone to have their own organisational capacity to generate their own knowledge, especially in the pandemic era," Dr Rookkapan says. "This allows the whole team to be one step ahead in the near future. We need to learn from credible resources and we need to intensively conduct scenario planning."
"There were too many what-ifs and too many plans. We need to routinely review and revise on a weekly basis, and to adjust to the latest situation, not only locally in Bangkok but also prepare for the regional situation.
"We regularly get our board engaged to support us. We also educate communities. It is critical. If we look back to last year, most of the people are talking about fear of COVID. Building trust by providing a credible source of information, especially from the provider point-of-view is critical," Dr Rookapan adds.
What is misinformation?
'Misinformation' is fake information or information that is inaccurate, explains Krishna Ayagari, Vice President Embedded Solutions & Partnerships, Wolters Kluwer Health. Healthcare workers need to be cognisant of two things when thinking about misinformation, he explains.
"Firstly, when the term misinformation is used it could be falsified information because it has been passed around different groups," Mr Ayagari says. "Secondly, the information in question might not be misinformation but disinformation because it has been intentionally falsified."
"We need to look into misinformation, which is false, but also disinformation. Both have different consequences and different courses of action."
Experts agree that generally speaking, in healthcare we see more misinformation.
"The most common type of misinformation his clinic gets is from people who are not physicians or experts in that particular field," Dr Sumariyono, Medical Director, Rumah Sakit dr Cipto Mungunkusumo in Indonesia, adds.
Addressing the issue of COVID vaccination misinformation
Dr Rookkapan says how his team deals with COVID vaccination misinformation is through constantly providing the latest information for their patient.
"We are talking about facts, evidence, and this is something that we have to lay down on the table and discuss with the patient. Information like what are the guidelines? What are the pros and the cons of COVID vaccination? Are you taking risks? Are we taking risks?" he says.
Healthcare professionals need to come together and work as a team, as team-based decision making is critical.
Dr Rookkapan says, "We have a big cancer department and every decision we make is from the tumour board. We carefully discuss the recovery plan with the patient and family. Every decision we make might help or not help to prolong a patient's life."
Dr Rookkapan, a holistic medicine specialist, highlights that his company Vitallife has been specialising in this alternative chapter of health and wellbeing for the last 20 years.
They have many contacts across the globe to discuss and disseminate this topic of health and wellbeing. One of the challenges they are currently facing is the post-COVID wellness protocol.
Dr Rookkapan says there are many solutions and conflicts with doctors who work in traditional medicine over their therapies and treatments.
"An example is ozone therapy. What we need to do is to produce our own knowledge. If you can search through PubMed or Google you will see some publications start to be online from Vitallife," he says.
Traditional medicines, new age medicine and the misinformed patient
When a new virus emerges like the coronavirus, there can be a tendency for patients to seek alternative remedies or natural medicines to traditional medication. Dr Sumariyono has experience with this in Indonesia, where many people use alternative medicine as a daily ritual.
"The most challenging thing for us is to change their opinion on using modern-day medications by showing the evidence. Most of the evidence is limited, which is very challenging for us to share information to change the mind of the patients," ??says Dr Sumariyono.
However, he says this can be changed when there is a good relationship between the doctor and the patient. Additionally, taking advantage of the media can help spread the right information.
Rebuilding trust between a doctor and patient
Experts agree that there's a lack of trust from patients now towards their doctors. A contributing factor to this lack of trust is patients feel as if doctors do not listen to them.
"We are always trying to hoist our views on the patients and push a certain opinion. The root problem there is we don't have enough time to build better relationships with our patients," Dr Chan says.
Time-poor patients also tend to go 'doctor-hopping', which Dr Chan suggests contributes to a lack of trust in the relationship with the one professional health advisor. For instance, a patient had 10 doctors looking after them at the same time, it's harder for them to trust any one of them. But if they had one doctor they have been seeing since infancy, it changes the relationship between a doctor and patient.
"This relationship-based care needs to be a care model we use," Dr Chan explains. "Sadly, it takes a long time to change it. The current practice is patients are consumers and they hop around."
How do doctors win back that trust? Dr Chan says it starts from within.
"We ourselves cannot be the source of misinformation. We need to know where to find the right information. When we're overwhelmed, we don't know where to look," he explains.
Doctors need to be clear about their sources of evidence. If it's a journal, they need to be clear whether it's preclinical, or clinical.
"COVID threw this issue into the spotlight because the information was so new. We didn't have information and the context of the papers are very different from real-world scenarios. There's a lot of thinking and processing required. That's where a large platform, like Wolters Kluwers' UpToDate, is useful. These platforms have the resources to pull all this together and build a summary that can be trusted by doctors," he adds.
After doctors educate themselves, it is up to them to use those channels they've set up to disseminate this information to the patients.
"The doctor really needs to play a bit of catch up in terms of how patients look up to us. Previously, doctors used to be respected. Sometimes doctors would even attend weddings of the patients. But nowadays, not so much," Dr Chan says.
According to Mr Ayagari, patients do not like to wait; the longer you make them wait, the higher the patient dissatisfaction rates.
"There are a few things we need to consider: how do we reduce the patient waiting time and how do we actually increase the patient-clinician face-to-face time?" Mr Ayagari asks. "Medical practitioners should also be thinking about affordability, accessibility and accuracy – in both urban and rural areas."
"If you can get it in such a way that it's as easily accessible as a patient record, or lab test results, that would be an ideal world."
Managing misinformed patients
Some of the YouTube videos that have the most views contain misinformation, Dr Garcia notes. But trying to argue with those millions of viewers who are convinced by a social media personality, is a losing battle, she warns.
"What we should do is have a very good rapport, and confidence in convincing our patients that the information that they're reading might be misinformation, or hopefully not disinformation. At the same time, develop enough rapport so they have the confidence in the doctor's advice," Dr Garcia explains.
Dr Garcia tells her patients that the information may be correct, but it could have been interpreted incorrectly.
"Patients should have the confidence in a doctor that they will be interpreting information right and getting it from the right source," she adds."I always tell my patients, you wouldn't want me building your house, because it's going to fall in a day."
To manage misinformed patients, Dr Garcia suggests medical staff use social media to spread the right information among their patients.
"Let's use the same social platform, but the difference is we, as clinicians, provide the accurate information," she says.
In many of the communities and countries across the Asia-Pacific, the patient-doctor relationship is built on trust over many generations, explains Dr Rookkapan. But today, it's been a shift from listening to the doctors, to listening to other sources like other patients and family.
"Our doctors need to be aware of sources of misinformation and work hard to be the provider the patient trusts. They need to continue their medical education, they need to get tools like UpToDate, and know what's going on in our community. They need to understand the patient's needs and also evolving expectations, especially post COVID," Dr Rookkapan says.
By listening to patients and understanding where they are coming from, medical practitioners will be able to exchange their views with their patients and debunk "Dr Google".
"Practising medicine today is very different now in the digital age. Our role nowadays is to do medical knowledge exchange, to get our patients and family to be a part of the decision making and get them to agree with a plan being aware of the risks, benefits and alternatives," Dr Rookkapan says.
How to approach conflicting information
When dealing with conflicting information given by the doctor and the patient, Dr Chan uses the example of Ivermectin, a drug that has been rumoured to be "potentially beneficial" to relieve COVID symptoms.
Dr Chan says medical professionals come up against a whole ecosystem of information where people are replacing vaccinations for alternative medicines, despite the lack of evidence about their effectiveness against COVID symptoms.
"It appeals to people because they've been given a choice. It's an emotional decision."
There is an emotional factor when it comes to sourcing information. Dr Chan says even doctors fall prey to their emotions.
"If we have children, we also feel emotional when we look at the mRNA literature, and it's not tested in children below 18 years of age. What if something happens to our children?
At that moment things get emotional. We are more likely to choose something that is not valid scientifically," Dr Chan says.
Dr Chan pleads it is important to have a culture of rationality, believing in science.
"We need to have an educated population that relies on statistics and evidence. This is the only way we can fight COVID. The moment we have doctors who are not so strong and who misinterpret a paper somewhere, then we're going to have someone on our own side that we have to sort of argue against," he says.
Innovative ways to present information to patients
A doctor is the last person a patient will listen to, according to Dr Chan. This means at a high level, doctors and nurses need to set up appropriate trusted channels, which must be asynchronous.
"Face-to-face with me may no longer be the best way to get information, because I'm not online all the time. I don't have time for 100 people at the same time. I can talk to one patient at a time," Dr Chan says.
He highlights a number of ways medical clinicians can share the news that isn't limited to a face-to-face interaction with a patient.
In Singapore, for example, there are accredited COVID channels across social media. For COVID news, Singapore has a Twitter, Telegram channel, Instagram, YouTube and TikTok account.
"These accredited channels are important because once you have the National Health Agency stamp on it for any country, people understand there is a channel for accurate and reliable news," Dr Chan says.
In order to effectively share the correct information, medical professionals should also try and customise information channels to different age groups. Dr Chan explains in certain countries, the elderly would probably want to hear from the religious figures if they go to a temple or church. The people who attend these congregations would respect and listen to their religious leaders.
For the young ones, Dr Chan suggests hiring influencers like a social media star, sports star or local celebrity, to endorse health campaigns.
"This is a new age of information sharing. We have to be very savvy about what our patients trust, because it may not be the right source. Use the right channel, and put out the accurate information," Dr Chan explains.
"To make this work, doctors need to have the ability to report misinformation or disinformation. From the Singapore perspective, the act is called the POFMA act. It prevents the proliferation of online falsehoods and false information."
How to source and dispense accurate clinical knowledge
Doctors face a challenge with technology and the spread of misinformation. However, with challenges come opportunities. .
Mr Ayagari says the best example of rebuilding trust is taking a look at the conversations around vaccinations which have been exaggerated with COVID-19.
"If you look at the elderly population, there is hesitancy in getting vaccinated. Governments have to create educational programs and influence them to share the benefits as opposed to the risk." he says.
Mr Ayagari agrees with what Dr Chan says about using the right channels and the right vehicles to communicate. The influence medical professionals and government departments have on the public is quite significant.
"Of course, we have to listen to patients. But using the right channels and trying to make sure the message gets across – it is not a 'one and done' attempt. It has to be repeated. We have to be at it constantly. We don't want the public to lay their hands on social media platforms, make viral content with misinformation, and let things get out of control," he explains.
"There has to be a lot more communication through the right channels, and from the right medical professionals to build trust and stem the spread of wrong information," Mr Ayagari adds.
Dr Garcia believes the majority of governments have put into place legislative acts that will curtail the spread of fake information or false information. For instance in the Philippines, they have 'The Bayanihan to Heal as One Act', which was enacted at the height of the COVID pandemic, because misinformation was costing lives.
"Effective communication between the doctor and the patient is crucial. Trust is born by clear communication", Dr Garcia adds. "When a doctor doesn't know the answer to a question asked by a patient, they should say "I don't know" and go on a journey together to find out the answer."
According to Dr Garcia, this builds the trust between the patient and the doctor because the patient appreciates that you have involved them in the decision.
Unlocking the the power of evidence-based knowledge
Mr Ayagari notes doctors need to ensure that the information shared is accurate, evidence-based, and consumable in real-time at the point of care. This alleviates a lot of pressure off doctors and healthcare professionals, by saving time, minimising the risk of misinformation and helping build patient trust.
"For example, if a doctor is prescribing medicines, they should be made aware of the drug-to-drug interaction related problems immediately. The issue should be presented concisely and quickly at the point-of-care so the doctor or the pharmacist can act on it immediately."
The information which medical professionals provide has to be accurate, and it should be constantly updated. The information is worth more if it is evidence-based and peer-reviewed, Mr Ayagari adds.
"Once it's evidence-based, the confidence of a medical professional, a doctor, a pharmacist or the nurse accessing it goes up a notch," he says.
Many clinical researchers study the latest trials, especially during a pandemic or epidemic to try and discover what's the latest, and whether doctors should go forward with those methods.
Mr Ayagari says this is what some of the resources like UpToDate provide.
"We have a team of clinicians, physicians who are world-renowned. They're reviewing more than 500 clinical journals on a regular basis, looking at the latest trials, and looking at the clinical research reports that are coming out. They are then giving recommendations, which are all evidence-based," Mr Ayagari concludes.
To discover more expert insights, tips and advice, tune into the on-demand webinar here.
About Wolters Kluwer
Wolters Kluwer (WKL) is a global leader in professional information, software solutions, and services for the clinicians, nurses, accountants, lawyers, and tax, finance, audit, risk, compliance, and regulatory sectors. We help our customers make critical decisions every day by providing expert solutions that combine deep domain knowledge with advanced technology and services.
Wolters Kluwer reported 2020 annual revenues of €4.6 billion. The group serves customers in over 180 countries, maintains operations in over 40 countries, and employs approximately 19,200 people worldwide. The company is headquartered in Alphen aan den Rijn, the Netherlands.
Wolters Kluwer provides trusted clinical technology and evidence-based solutions that engage clinicians, patients, researchers and students in effective decision-making and outcomes across healthcare. We support clinical effectiveness, learning and research, clinical surveillance and compliance, as well as data solutions. For more information about our solutions, visit https://www.wolterskluwer.com/en/health and follow us on LinkedIn and Twitter @WKHealth.
For more information, visit www.wolterskluwer.com, follow us on Twitter, Facebook, LinkedIn, and YouTube.