6 April 2023
Bald truth about power of the press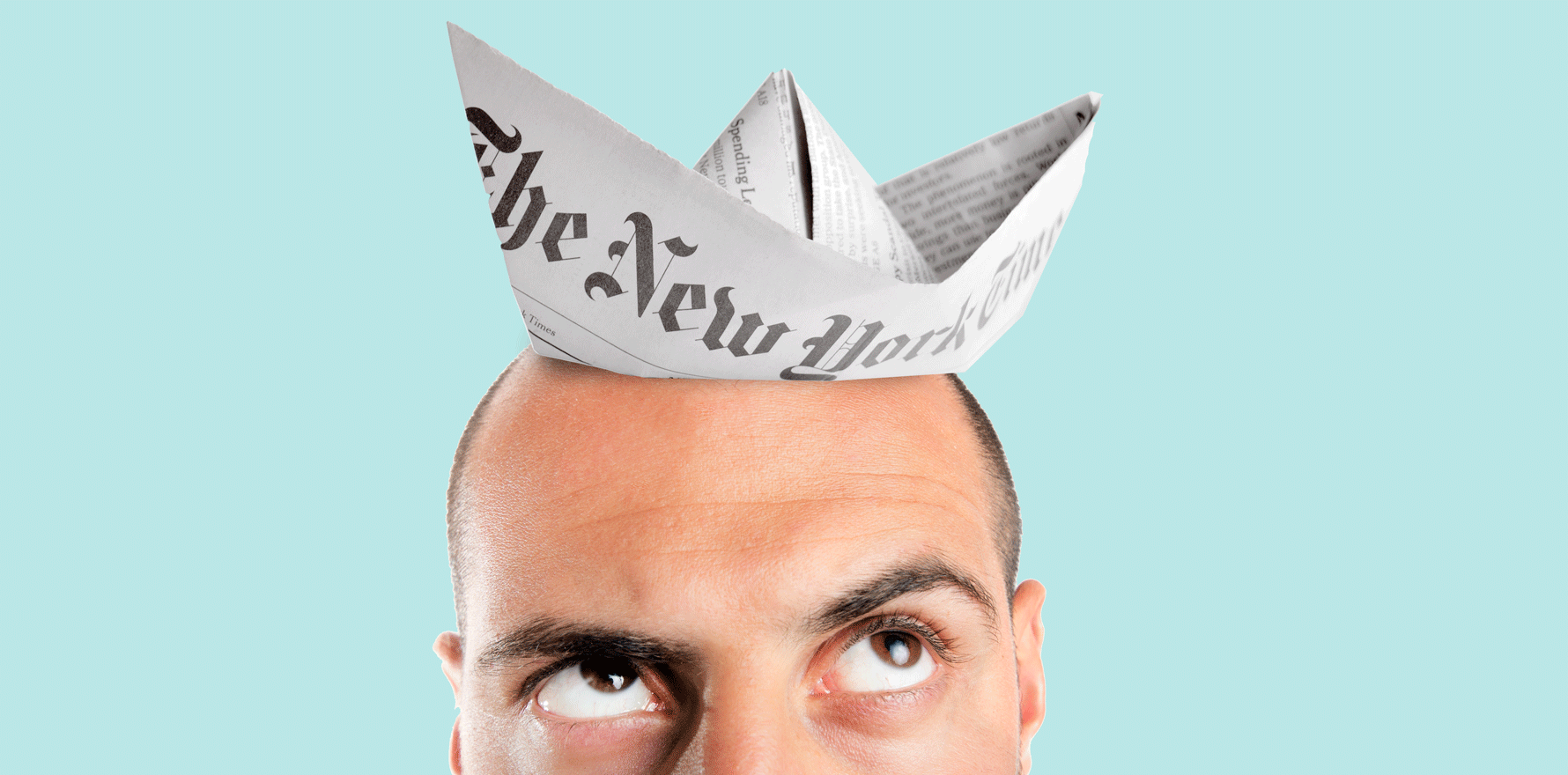 A New York Times article about the benefits of low-dose oral minoxidil for the treatment of alopecia saw demand for the drug increase more than seven-fold at a Northern California integrated care group.
And the article, published in August 2022 and titled An Old Medicine Grows New Hair for Pennies a Day, Doctors Say, went on to become one of the 10 most read New York Times articles for the year, the newspaper reported in December.
The response has prompted dermatologists from The Permanente Medical Group to look closer at the data and pen a letter to the Dermatology Online Journal detailing the results.
Corresponding author, Dr Paradi Mirmirani shared the letter with Wild Health ahead of its publication.
She told Wild Health that she was not surprised to discover the article was one of the 10 most read articles in the New York Times in 2022.
"As a physician who cares for patients with hair loss I've always known what a huge impact this has on patients," she said.
"I often hear comments such as: 'I would rather have mad cow disease than lose my hair; I'm not scared of the cancer, I'm scared of losing my hair'; 'covid was terrible but losing hair was even worse'.
"These sentiments are hard to quantify – but giving it a top 10 value gives some quantitative sense or measure of the impact."
Dr Mirmirani and her colleagues wrote that there was a mounting body of evidence supporting the safety and efficacy of low dose oral minoxidil for treatment of alopecia.
"Scholarly publications on the subject have grown rapidly with 123 indexed PubMed citations in the past three years, exceeding the 120 during the three decades preceding 2020," they wrote.
The viral NYT article cited an observational study, included before and after photos, and quoted dermatologists who recommend the treatment.
Dr Mirmirani said it was "good old-fashioned curiosity" that prompted them to follow up on the response to the article.
"We had a dermatology research group meeting and we were discussing how each of us had managed the increase in questions and demand for the medication [patient handouts, order sets etc] and then someone said 'wouldn't it be interesting to see what the demand was pre and post the NYT article'," she said.
They knew anecdotally that there had been a big response, but they wanted to quantify it.
"Physicians at our organisation noticed an immediate, widespread increase in patient requests for LDOM [low dose oral minoxidil]," the authors wrote.
"We sought to characterise the impact on consumer demand and prescription behaviour from high-profile journalism, for an inexpensive generic drug for which there was no other marketing effort."
The Kaiser Permanente northern California integrated care consortium of profit and non-profit entities, of which The Permanente Medical is a part, provides care to about 4.4 million people.
Data was gathered from 94 of the consortium's outpatient pharmacies in northern California, showing all new-start oral minoxidil prescriptions given for hair-related diagnoses from 1 January, 2020, through 30 November, 2022.
This was compared with Californians' internet searches for "minoxidil" during the study period, using public data from Google Trends.
Immediately following the NYT article's publication, monthly oral minoxidil prescriptions increased and the four-month average for new oral minoxidil prescriptions increased from 49 to 352 – more than seven-fold.
"This coincided with an all-time high for related internet searches," the authors wrote.
"The increase in prescriptions seen at our institution suggests that the NYT article greatly influenced consumer demand and prescribing behaviours, more so than any scholarly articles about the treatment."
While the immediate impact of the article suggested that high-profile journalism could alter consumer demand and prescribing behaviour in the absence of formal marketing, it also highlighted the fact that media stories might include inadequate or incomplete information about the benefits, risks, and costs of the drugs.
"As the NYT article did not discuss risks or side effects of LDOM, our organisation rapidly produced educational materials for KPNC clinicians and patients regarding this inexpensive, off-label therapy," they wrote.
"We present this information to underscore the critical responsibility of dermatologists in educating the public via communication with impactful news outlets."
Dr Mirmirani told Wild Health the results highlighted the responsibility mainstream media has in writing about pharmaceutical products, whether the news is positive or negative for the drug concerned.
"Given the huge potential impact that media can have, it is incumbent that journalists do due diligence when writing articles, that clinicians provide good information to journalists and also help patients interpret information they read in the media and that readers use their judgement when reading medical information. and confirm with a trusted source, such as their physician," she said.