15 February 2023
Could Tassie become our digital health Denmark?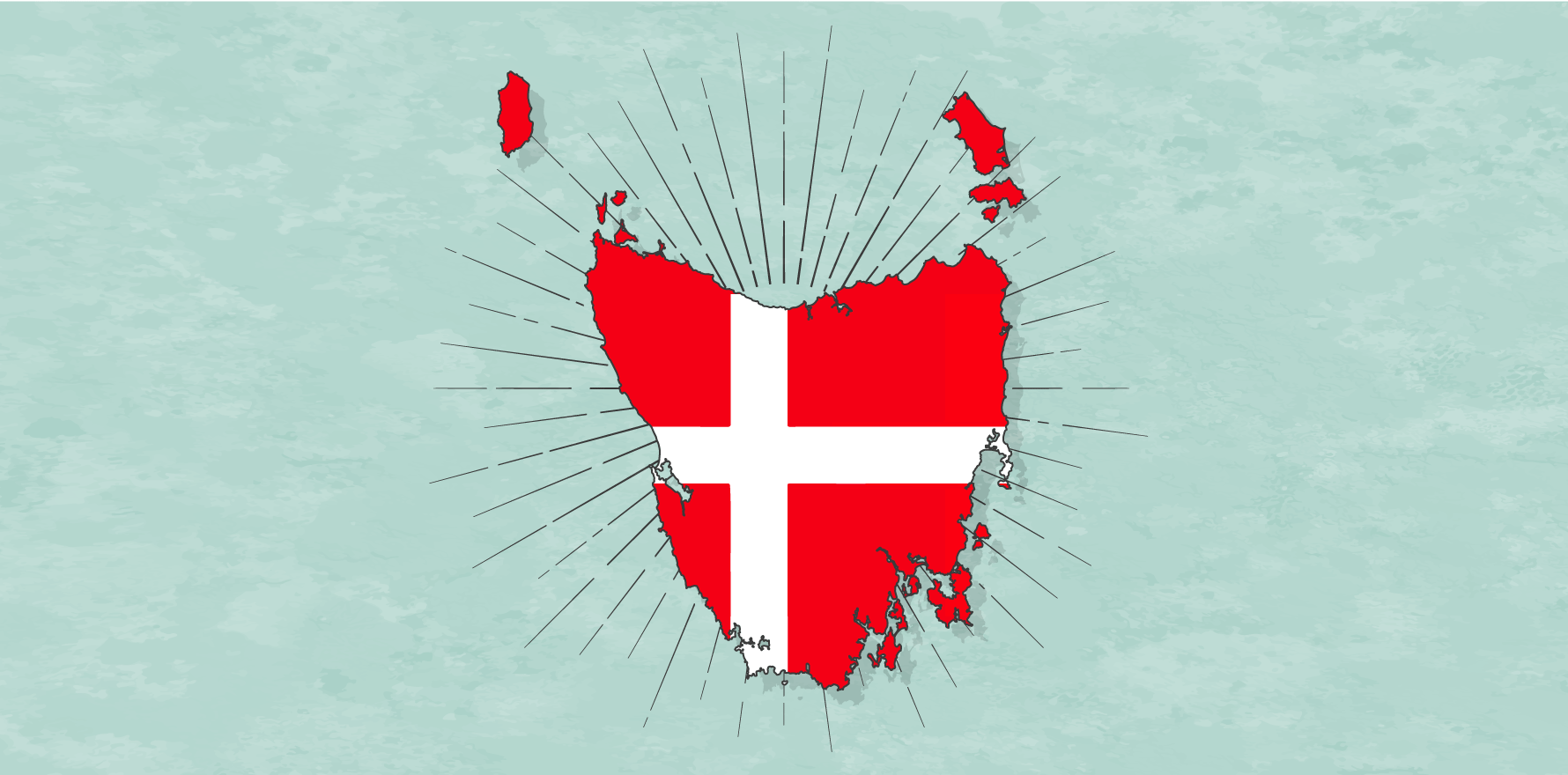 Earlier this week, Tasmania commenced formal proceedings in its published intent to transform the state's healthcare system via a vastly improved digital health infrastructure.
The state released a request for proposal (RFP) for a state-wide EMR and an ambulance electronic patient record (AEPR), along with a commitment to $150m in funding over four years and $475m over the next 10 years.
When Tasmania's digital health transformation strategy was first published 18 months ago, Tasmanian premier Jeremy Rockliff put out a few politically-oriented statements about the potential of the plan.
"It will not only provide the opportunity for Tasmania to become the first Australian state to deliver a fully integrated healthcare system but will increase capacity in the system so more Tasmanians can get access to the healthcare they need," he said at the time.
But this week's RFPs and the formal announcement of the first tranche of money presents the intriguing possibility that our smallest state might be moving at the right time, with a reasonable plan, to do what they are promising: transform Tasmania so as to deliver a "fully integrated healthcare system".
Or perhaps not.
In the Apple Isle's favour is its relatively small size.
Tasmania has many parallels with Denmark, which has one of the world's most advanced digital health systems, in having a small and cohesive population with one governance structure.
The state has only four major hospitals to convert and connect and a relatively small primary care community, comprising 144 practices and 918 GPs, to upgrade along with whatever state-wide system it chooses.
This makes it a very different prospect from NSW, Queensland or Victoria, which are all large and have a complex array of major hospital-based EMRs already installed but at various stages of legacy, with budgets and finance in place, and a much larger populations of GPs using backward technology.
At first blush, Tasmania presents the intriguing possibility of becoming a perfect test bed for introducing a system where all the key technology platforms in a state's health system, including both hospital EMRs and primary care EMRs all talk seamlessly via the web. Within this system, all would make their data accessible in a distributed manner to patients via their mobile phones.
That sort of vision is outlined in the state's healthcare strategy, so it's certainly a goal for the state.
But there are very big questions around whether the vision and the potential for realising it are compatible.
For example:
Has Tasmania committed enough money ($150m doesn't feel like a lot, especially if you intend to revamp primary care infrastructure along with tertiary)?
Do they have the right people in place to execute on the plan – always an issue for state health departments?
Will there be enough continuity in government and bipartisanship to stick to the plan?
Will the state bring primary and allied care along with the hospitals in terms of interoperability, as they are suggesting they will? If you read the strategy, it definitely seems to have contemplated primary care's participation in the plan, with buy-in from key primary care stakeholders. But state governments are notorious for saying they are going to integrate their whole system then forgetting primary care in their plans.
The high-level "future state" of the system's requirements all makes sense, but there is much detail for the Tasmanian health department to sort out when it comes to choosing the right vendors and platforms and building out a completely new system within the limited budget they have set themselves.
How much will this vision actually cost?
Tasmania's hospitals run on a system that scans paper medical records to create a version of a digital patient record. That system is going to have to go in the new plan and there are likely only three EMR contenders to replace the existing system: Epic, Altera (formerly Allscripts) and Cerner.
They could go with a much lower-cost, new, cloud-based provider, but that would likely be a huge risk since while the global vendors have proven to be expensive, clunky and difficult to make interoperable, they are mostly proven on the clinical side.
If Tasmania goes with one of the big global vendors, you would think that with almost all of them they would be in immediate trouble on budget with only $150m over four years.
Averaging in EMR implementation costs is not recommended, but for a 300-bed hospital a typical new EMR cost is something like $40m.
Tasmania has four major hospitals, 14 regional hospitals and 7 private hospitals providing just over 1600 hospital beds.
Maybe one of these vendors and Tasmania could work something out.
The ACT, which has a similar population to Tasmania, but one less big hospital, no regional hospitals, and with a smaller geographic spread, signed a $114m, 10-year contract with EPIC for its EMR and single patient record implementation. So far, that project is on track.
But this is not accounting for upgrading the state's 144 GP practices so they are each in sync with the new systems. Or for that matter, key allied providers such as pharmacists, pathology labs and the rest.
EPIC has a primary care module within its ecosystem of products, but it's designed primarily for the US and wouldn't be easy to implement here. So, if EPIC were chosen by Tasmania, every practice would need help in upgrading to a cloud-based patient management system. In Australia, we have two good, local ones ready to go if they wanted to do this, making integration easy with an EPIC or Cerner via FHIR APIs.
But what would be the cost? If you throw in implementation, training, change management, possible upgraded web access costs, and all the software licensing fees, it's in the millions.
The Tasmanian plan has buy-in from various GP stakeholders and lays claim to integrating the primary care community. But it's still entirely feasible that the state will put in a new EMR only in its major hospitals and go with the idea that existing GP systems will need to connect to the new EMR platform. That's how most other states have treated primary care integration so far.
Despite the major hospital-based EMRs all having APIs and integration protocols that include FHIR interfaces, if you forgot to address the state of GP EMR technology in this plan, you'd be in a lot of trouble.
The GP systems across more than 90% of Australia are archaic, server-based technology from the '90s and they don't talk to outside systems easily via the cloud or, more importantly, to their patients.
There are plans afoot at some of the major primary care PMS vendors to create interface protocols so these old systems can start sharing data with other systems more easily and securely on the cloud. Halo-Connect is one initiative being tried by Best Practice, but these platforms don't yet actually exist in working form, so they are a completely unknown quantity.
For Tasmania to be true to its strategy document wording and to "fully integrate" the whole healthcare system, it will need to address the parlous state of the technology being used by its GPs, and then, to some degree, by key allied healthcare providers.
One digital health strategy analyst, who was not prepared to go on the record, told Wild Health that what Tasmania really seems to be doing is getting itself on the playing field as far as basic digital infrastructure is concerned and we should not get too excited just yet.
"It hasn't got an EMR base now like most of the other states and territories have to some extent, but it clearly needs to have that as first base before doing much else," they said.
"It's really just catching up for now."
Which, if true, would mean there is a long way to go here before Tasmania becomes the Denmark of Australian digital health.