3 February 2022
Curve Impacts 289k lives in 2021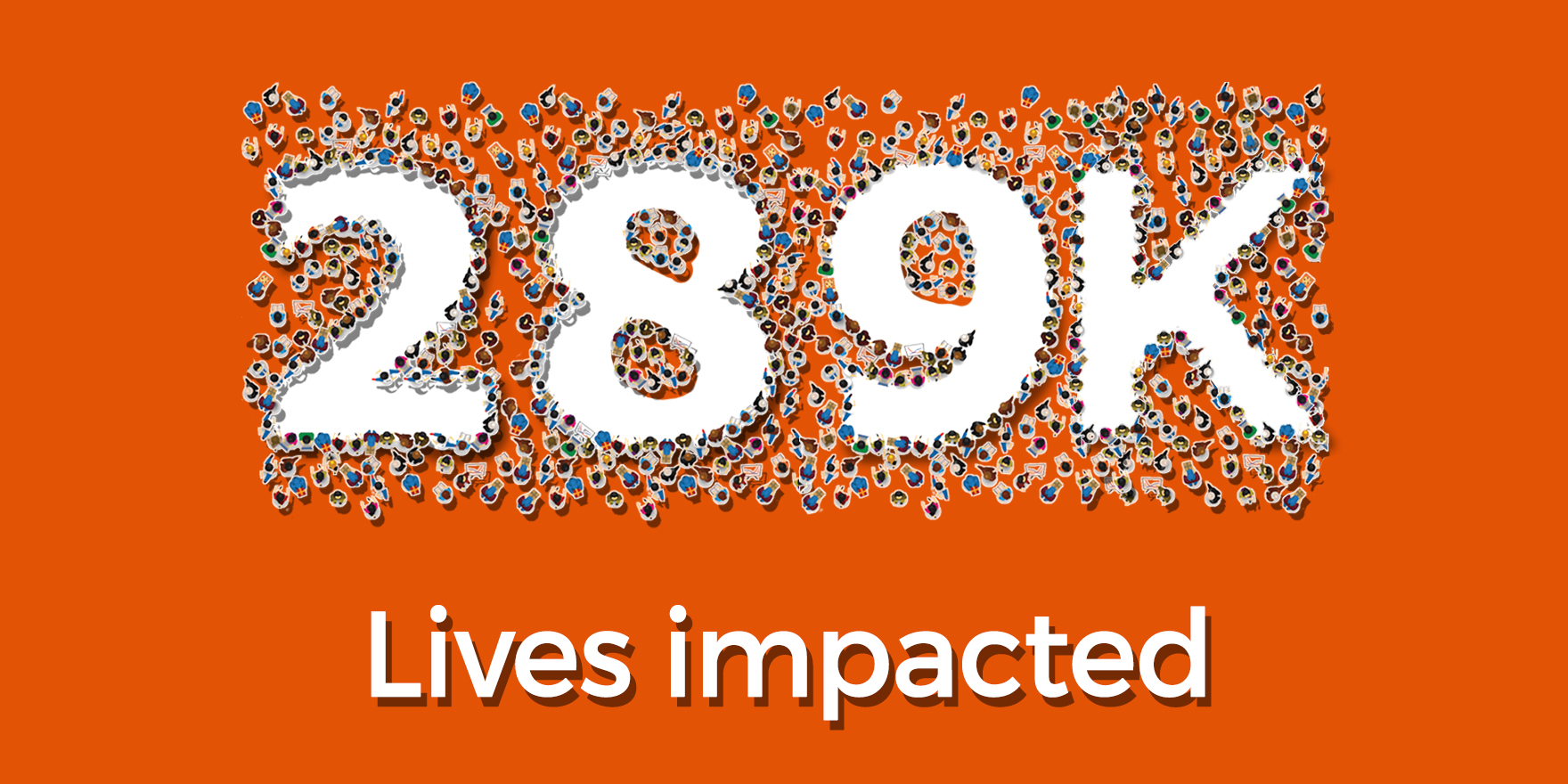 Curve Tomorrow is on a mission to impact 1 Billion Lives through digital health technology – and they're well on their way.
With healthcare innovation still firmly in the spotlight in 2022, nearing 2 years into a global pandemic, Melbourne-based business Curve Tomorrow is continuing its journey to empower Australia's top hospitals and research institutions to get digital health technology into the hands of those that need it most.
But with a unique approach to measuring success, Curve, a profit-for-purpose organisation, is basing its gains on the number of lives it's technology can positively impact each year.
With over 289,000 lives impacted as of December 2021, and an audacious goal to impact 1 Billion Lives in the next 20 years, Curve has its sights set on monumental growth in the coming years.
Curve CEO, Mohinder Jaimangal, the son of migrants from Guyana, grew up painfully aware of the massive differences in the access and affordability of healthcare in different populations across the world.
In choosing to pursue impact over profit, Mr Jaimangal considers success in different terms to most. "To most, a $1bn valuation is a success. But what if we were to become an impact unicorn and impact one billion people?"
So what does that look like in practice? Since 2009, Curve has built over 50 apps to do everything from manage ­allergy plans, track children's moods linked to diabetes, and identify social disorders.
At the onset of the pandemic, as researchers were desperately trying to identify existing drugs that may inoculate against COVID-19 symptoms, Curve was able to build and deploy an app to over 6000 healthcare workers who had received the Bacille Calmette-Guerin (BCG) vaccine. In just three weeks the app was fully functional, in stark contrast to the two to six months usually required.
Empowered by the technology available and the willingness of the industry to adapt, the digital health sector has certainly changed these past two years. "The roadblocks around digital healthcare have been removed as we've needed a rapid response to this health crisis," said Mr Jaimangal. Of course, other areas of health have come into sharp focus too.
In 2021 Curve worked with Black Dog Institute to create the Build Back Better app focused on helping reduce mental health impact for disaster affected populations. Part of the research institute's Bush Fire Support Service, the app is currently being trialled to provide free mental health support for Emergency Service Workers and their loved ones.
Other apps developed alongside Curve's long-term partner, Murdoch Children's Research Institute (MCRI), have been making impacts in the broader community for many years now.
HeadCheck helps users to identify concussion symptoms and suggest action steps. Originally targeted to worried parents at AusKick games, the app is now being deployed by the Australian Football League to assist coaching staff at senior league games to identify warning signs.
Meanwhile, AllergyPal reduces stress and anxiety for parents around children's allergy management, allowing them to provide carers with the important information they need, also winning an Australian Digital Health Agency Innovation Challenge, shortly after launch.
While lives impacted is a key measure for the Curve team, Mr Jaimangal believes there are countless other amazing health ideas sitting in research centres ready to be democratised in a similar way.
"There are lots of great clinical guidelines that don't make it into the wider community," Mr Jaimangal said.
With a continued focus on designing and developing products that put that knowledge in consumers' hands, Curve plans to continue impacting lives well past 1 billion.
"But let's get there first then see what we decide to do next" says Mr Jaimangal.
—-
Curve Tomorrow is a digital health technology company that specialises in solving complex healthcare problems with innovative and seamless technology solutions.
Get our free eBook on the 5 steps to develop a medical grade app.