27 October 2020
Decision support access improves diagnostic accuracy and patient management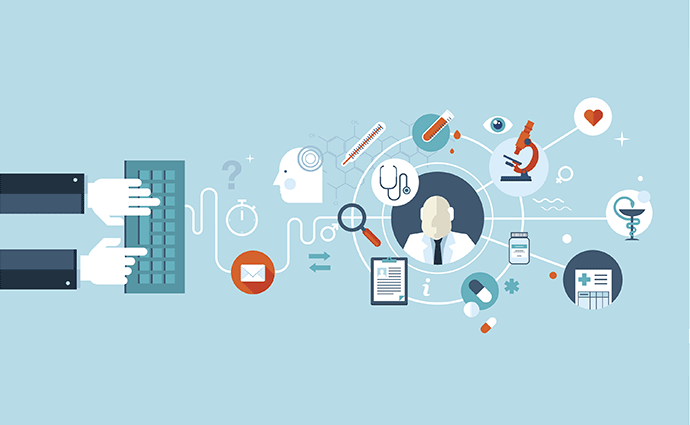 Clinical decision support solutions assist GPs to make the right point-of-care decisions. This improves time and accuracy of decision making to enhance outcomes for both patients and practitioners. This is not only vital during normal periods of operation in health practices, but as the current health crisis has revealed, having clinical decision support solutions available anywhere, on any device, means care can continue as usual in times of necessary isolation.
Wolters Kluwer surveyed 2000 GPs and specialists across Australia for the 2020 Clinical Supports Survey: How Australian GPs are Improving Patient Outcomes with Clinical Decision Support. The survey found 100 per cent of GPs agree a clinical decision support solution is integral to better patient care, and 95 per cent of specialists say these solutions are vital to flexibly delivering patient care from any location.
The news comes as 10 per cent of Australians delay getting life-saving checkups at their local GP due to ongoing COVID-19 fears, according to Medicare.
The survey also found:
94 per cent of GPs agreed clinical decision support technology solutions are critical to help minimise diagnostic errors now and in the future;
90 per cent of GPs and specialists agreed doctors need clinical decision support solutions so they have flexibility to access information anywhere, on any device;
88 per cent of GPs agreed clinical decision support solutions help share information with patients; and
75 per cent of GPs and specialists agreed they need a clinical decision support solution to help increase productivity.
"For 30 years, we've been talking about evidence-based medicine, and while everybody understands the concept, it's difficult to bring it into practice, because everything changes so rapidly," said Dr Denise Basow, President and CEO, Clinical Effectiveness, Wolters Kluwer, Health. "Clinical decision support solutions like UpToDate deliver evidence-based information to medical practitioners at the point of care, empowering them to make the best care decisions with confidence."
UpToDate is the only clinical decision support resource associated with improved outcomes.
More than 90 research studies demonstrate its impact on improved patient care and hospital performance. For example, a recent study found clinicians who used UpToDate had a significantly lower rate of diagnostic errors compared with a control group without UpToDate: 2 percent versus 24 percent. The significance of this study is underscored by the challenge that diagnostic errors have traditionally been hard to identify.
To learn more, download the full whitepaper now
Wolters Kluwer (WKL) is a global leader in professional information, software solutions, and services for the clinicians, nurses, accountants, lawyers, and tax, finance, audit, risk, compliance, and regulatory sectors. We help our customers make critical decisions every day by providing expert solutions that combine deep domain knowledge with advanced technology and services.
This post was sponsored by AZKMedia, contact awilliams@azkmedia.com