29 October 2021
Digital health is changing the future of cardiac care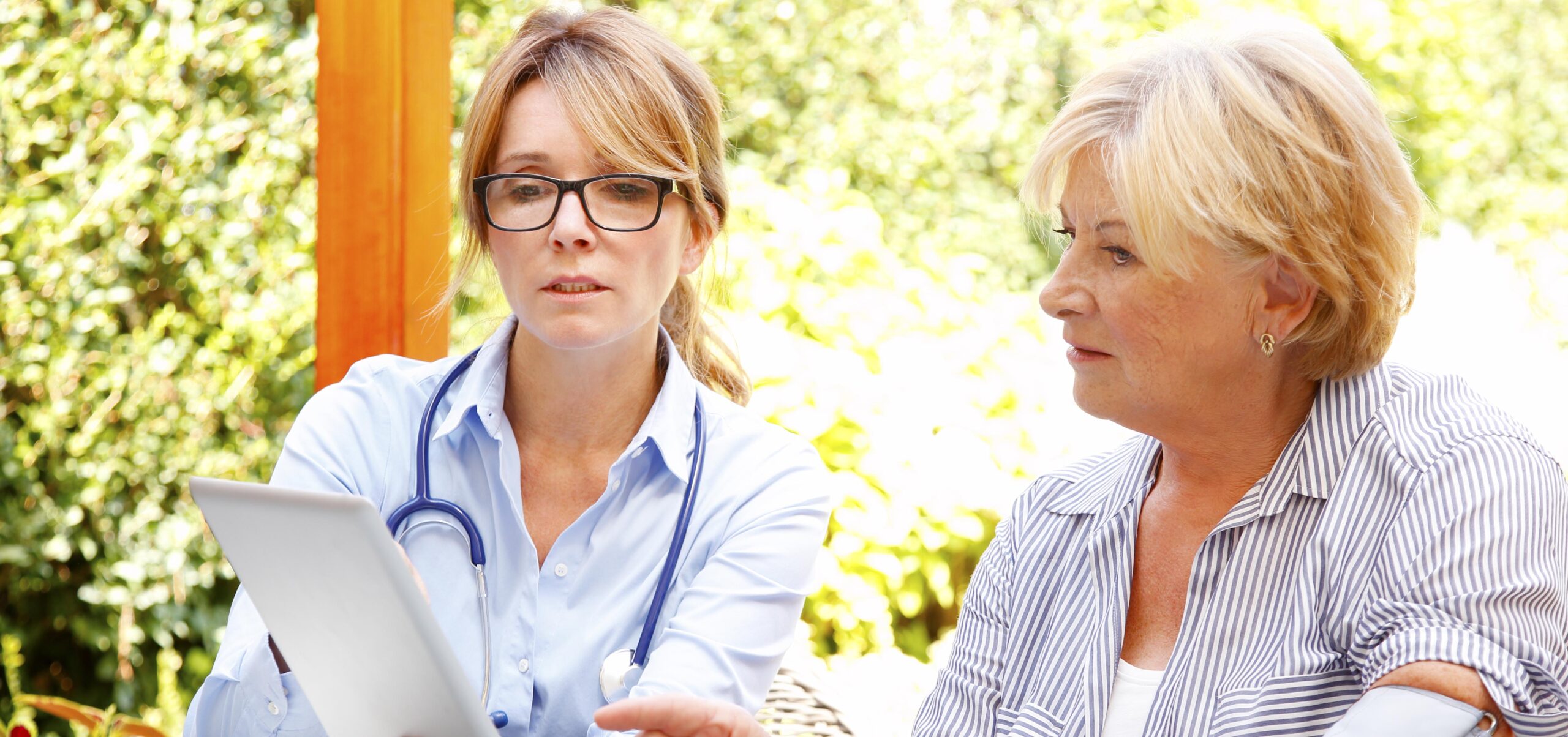 Digital health is bringing new solutions that are transforming the lives of thousands of people with cardiac disease.
More clinicians are exploring advances in digital models of care given COVID-19 has increased patient expectations for it to be a part of their healthcare solutions.
But some are concerned it can be complicated.
Cardihab is a patient-centred virtual care platform for cardiac rehabilitation and chronic disease management programs for patients recovering from cardiac events and living with heart disease.
The technology is enabling clinicians to improve patient evaluation and management while helping cardiac sufferers make the changes they need to live healthier and happier lives.
Importantly – you don't need to be tech savvy to use it.
"Digital tools are making healthcare easier just as technology has improved other aspects of daily living like banking, shopping and entertainment," Cardihab Chief Executive Officer Helen Souris says.
"Demand for clinically validated digital programs that are personalised, convenient and flexible is only going to grow."
Transforming poor patient outcomes
When it comes to cardiac care and the prevention of recurrent cardiac events, outcomes today remain poor.
Cardiovascular disease remains a leading killer in Australia accounting for 44,000 deaths in 2017 and 1.1 million hospitalisations a year.
One in three people who have had a cardiac event such as a heart attack are expected to have a repeat event within three months.[1]
While cardiac rehabilitation is proven to lead to better outcomes, 80 per cent of patients do not access it.[2]
"If we keep doing what we have always done, we will keep getting the same results," Ms Souris says.
"We need healthcare professionals and patients to work together to bring about the full benefits of digital health in addressing cardiovascular disease management and treatment."
We know cardiac rehabilitation works
Cardiac rehabilitation is recognised as one of the most cost-effective interventions to ensure favourable patient outcomes across many cardiovascular diseases.[3]
Improving care and prevention as well as reducing risk factors has contributed to declining death rates.[4]
One study showed that cardiac rehabilitation achieved a 26 per cent reduction in mortality and an 18 per cent reduction in readmissions.
We know cardiac rehabilitation also reduces morbidity and disability, and increases quality of life.[5]
And yet a recent Australian study estimated only 30.2 per cent of eligible patients are referred to cardiac rehabilitation. What's more just 28.4 per cent of patients participate take it up.[6]
Cardihab's digital solution delivers significantly better outcomes
Cardihab's evidence-based model has demonstrated significantly better outcomes compared to traditional face-to face cardiac rehabilitation.[7]
"Cardihab's structured yet personalised care plans are aligned with clinical guidelines and best practice, and tailored to address an individual's risk factors," Ms Souris says.
"Adding digital cardiac rehabilitation to the menu provides patients options that can improve participation and adherence."
Clinicians are always in control with Cardihab providing real-time patient monitoring including the execution of daily activities and exercise as well as facility to undertake phone or video consultations.
Patients have more care delivery options and are motivated to keep on track with the ability to complete the virtual program remotely from the comfort of their own home.
"It's an ideal solution for people whose busy lives prohibit them from attending face-to-face clinics," Ms Souris adds. "That includes people living in remote areas, patients who are less mobile and throughout COVID-19."
Clinicians and patients feel more supported
Early insights from a recent survey of patients using Cardihab showed that 98 per cent felt motivation to complete their daily tasks and activities.
100 per cent of patients felt supported by using the smart cardiac rehabilitation program while also maintaining weekly contact with their cardiac nurse.
"I felt totally supported not only in regards to heart condition but mentally and physically," says one patient. "Complete care physically, mentally and educationally."
Cardiac rehabilitation Clinical Nurse Consultant Erin Webb says Cardihab is assisting clinicians to deliver care.
"The biggest bonus we found is the medication reminders for patients as it pops up on their phones," Ms Webb says. "Especially as some have gone from no medications to quite a list,"
Living longer, better lives
With cardiac patients living longer and many people unable to easily access hospitals and face-to-face cardiac rehabilitation programs, it's critical that clinicians and patients have effective digital tools to manage care.
"Successfully completing cardiac rehabilitation changes a person's quality of life," Ms Souris says. "It puts people on a path to a healthier life and more positive future with a reduced fear of another life-threatening event."
Cardihab is registered on the Australian Registry Therapeutic Goods – Class I Medical Device.
---
[1] Southern Danielle A. (et al), "Characterizing types of readmission after acute coronary syndrome hospitalization: implications for quality reporting", Journal of the American Heart Association (2014) 18;3(5), https://pubmed.ncbi.nlm.nih.gov/25237046/.
[2] Randal, Thomas J. (et al), Home-based Cardiac Rehabilitation: A Scientific Statement from the American Association of Cardiovascular and Pulmonary Rehabilitation, the American Heart Association and the American College of Cardiology (13 May, 2019) https://www.ahajournals.org/doi/10.1161/CIR.0000000000000663.
[3] Ambrosetti, Ana Abreu, (et al), Secondary Prevention Through Comprehensive Cardiovascular Rehabilitation: From Knowledge to Implementation. A Position Paper from the Secondary Prevention and Rehabilitation Section of the European Association of Preventive Cardiology (2020 update)https://journals.sagepub.com/doi/abs/10.1177/2047487320913379.
[4] Bennett, Charles, "Imperative: Managing Rapidly Increasing Complexity" in Smith, M. (et al), Best Care at Lower Cost: The Path to Continuously Learning Health Care in America (2013), Chapter 2, https://www.ncbi.nlm.nih.gov/books/NBK207221/.
[5] Ambrosetti, Ana Abreu, Ugo Corrà (et al), Secondary Prevention Through Comprehensive Cardiovascular Rehabilitation: From Knowledge to Implementation. A Position Paper from the Secondary Prevention and Rehabilitation Section of the European Association of Preventive Cardiology (2020) https://journals.sagepub.com/doi/abs/10.1177/2047487320913379.
[6] Astley, Carolyn (et al), "The Impact of Cardiac Rehabilitation and Secondary Prevention Programs on 12-Month Clinical Outcomes: A Linked Data Analysis", Heart, Lung and Circulation (2020) 29, pp 475-482; https://doi.org/10.1016/j.hlc.2019.03.015.
[7] Varnfield Marlien (et al), Heart (2014) 100,pp 1770-1779.