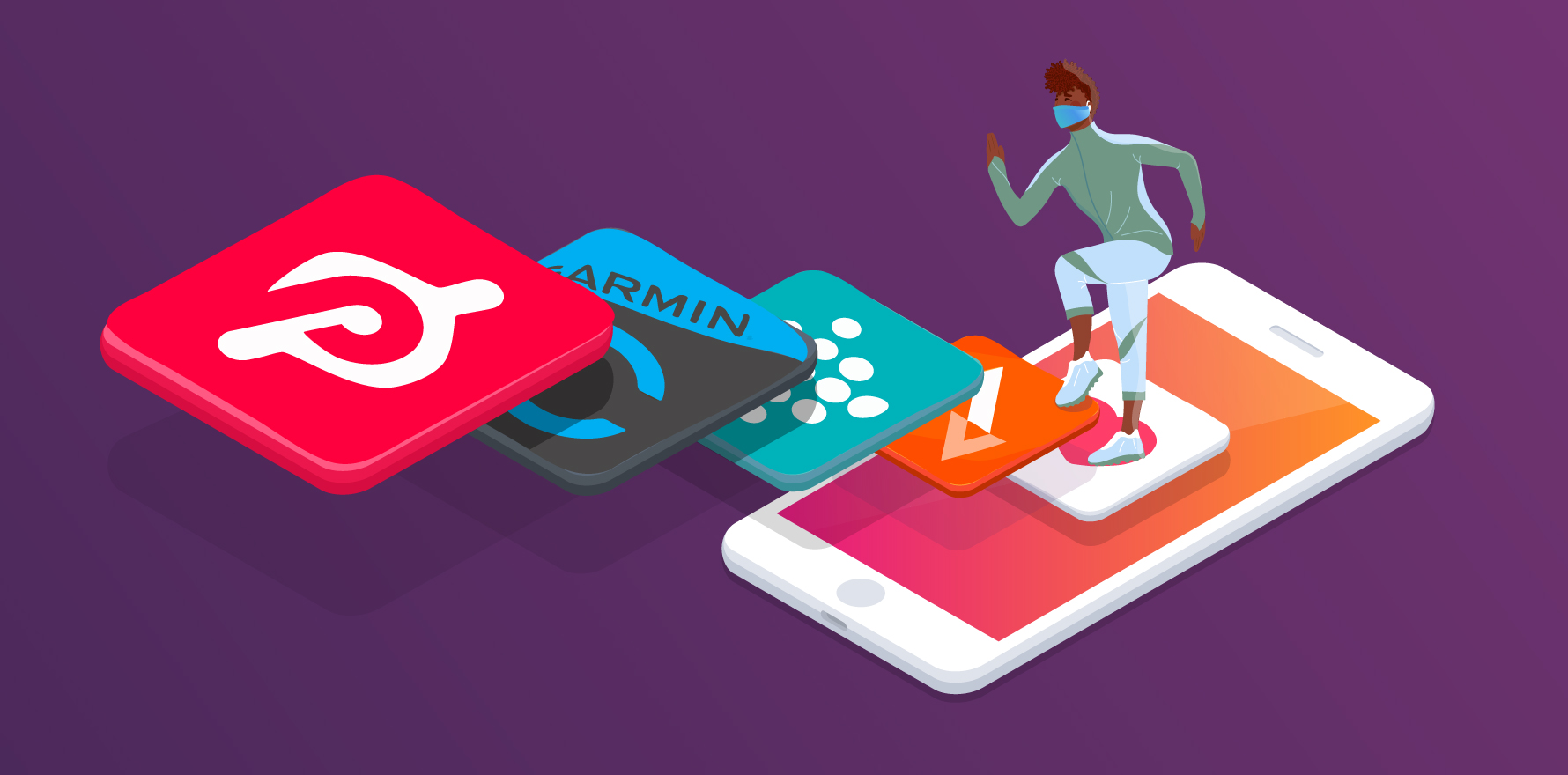 Physical activity dropped in most populations over the pandemic, as shutdowns closed gyms and sports facilities, and school and work closures kept entire populations at home – with one UK study estimating a 30% decline in exercise in over-16s.
Researchers at the Caring Futures Institute at Flinders University surveyed more than 400 Australian adults following the initial covid lockdown in April/May 2020 and found that more than half (53%) reported a corresponding decline in physical activity.
However, about a quarter of respondents (24%) reported an increase in activity during the pandemic, many taking time to walk or exercise outdoors, while around half of this group used fitness apps.
"Social support is certainly important to maintaining exercise behaviour," says Associate Professor Ivanka Prichard, a co-author of the Flinders University study.
Motivation and self-efficacy (a person's belief in their own ability) were other factors that prompted the active respondents to keep exercising, she adds.
Lead researcher Jasmine Petersen said while apps used behaviour-tracking functions to encourage people to exercise, just as important were app communities and connections to social networking platforms such as Facebook and Instagram.
"Having something that helps us to easily track our physical activity behaviour and provides social connections with other people (through sharing workouts, having others 'like' and acknowledge our own workouts) helps people to maintain their physical activity," she said.
"For people who regularly worked with a trainer prior to the pandemic and don't have the opportunity to do so during the pandemic, this loss of social support may be something that stops them from exercising."
Workout apps grew in lockdown
Around our locked-down world, health and fitness app downloads (and expenditure) skyrocketed over the pandemic era, and this year, almost one in 10 mobile users worldwide are predicted to sign up to at least one fitness app.
In Europe, consumers increased spending on the top 100 apps in the health and fitness category by 140 per cent, from the first quarter of 2019 to 2022, to US$110 million ($154 million), while India saw health app downloads grow by more than 150 per cent, an increase of 58 million new users.
The three most common fitness apps used by participants in the Flinders University survey found were Strava (23%), Fitbit (16%) and Garmin (10%).
Running and cycling app Strava saw a record 1.8 billion workouts uploaded during 2021, and now boasts 95 million users, up from 1.6 million users in pre-pandemic 2019; apps linked to fitness wearables Fitbit and Garmin also saw record growth.
Recent results from the Apple Heart and Movement Study, of more than 18 million workout sessions shared by Apple Watch users in 2021, found the most active age cohort was the over-65s, and the most frequent activities logged were walking, and then cycling and running.
With gyms closed, many people found fitness apps that simply recorded activity didn't meet their needs; that's probably why exercise-bike-turned-fitness-class purveyor Peloton saw big demand for their more personalised classes – and Apple also launched livestreamed workouts late in 2020 via the Fitness+ app.
Online fitness here to stay
But while workout apps such as Peloton and Apple have spent up big on streaming appealing and personable trainers, they don't yet match the real thing.
"People lead busy lives, and sometimes it's hard to get motivated to exercise even if there is an app that might help us," says Professor Prichard.
"For people who regularly worked with a trainer prior to the pandemic and don't have the opportunity to do so during the pandemic, this loss of social support may be something that stops them from exercising."
Many fitness professionals who launched their own online classes to keep their clients happy, while providing much-needed lockdown income, have found that post-lockdown, clients were keen to continue.
"When covid forced us to close the doors, my clients were shattered – they missed the physical exercise, but also the camaraderie and the enjoyment of the group," says Sydney Pilates instructor Helen Stamatakos, popular with thousands of Instagram followers.
While her online sessions kept people active, the social and mental health benefits were just as important, she says.
In-studio sessions for Stamatakos usually involve clients ranging from elite athletes to local parents tackling complex Pilates machines, and she says helping them master techniques is harder to do via video.
"I can see them on screen and I can correct the move, but it's never the same as face to face, though it does make a difference if I've already worked with them in person," she says.
Post-lockdown, she's continued online classes for those who want them. "The whole of society has changed – while many people are back in the studio, a lot still want to keep up the online classes," she says.
Flinders University's Dr Prichard said that live online classes such as Stamatakos' Pilates groups could build and maintain a connection between an instructor and their class.
"These personal connections can also help with keeping someone accountable so that they can stick to their workout plans," she says.
"We know this is the case for face-to-face exercise; however, how people might be supported online and via apps to continue to engage in exercise is an emerging and important research field."