19 July 2019
eHealth standards and governance might not be the issue people think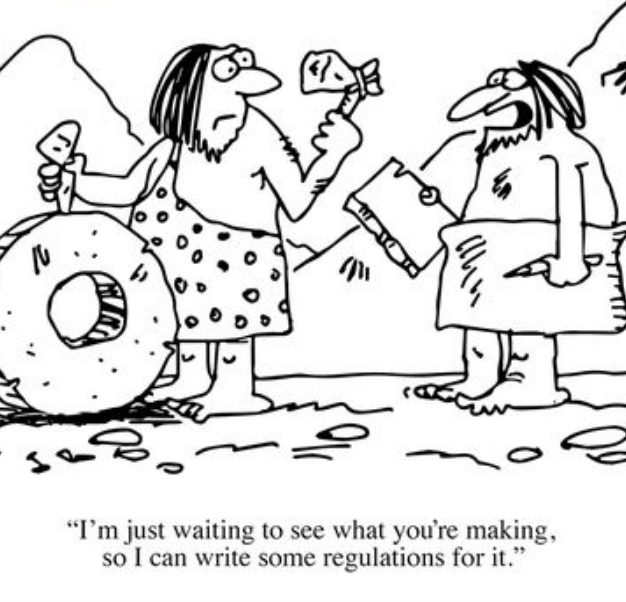 Last month's Wild Health summit in Sydney put some serious stakeholders onto a panel to debate the need for Australia to get it's act together on developing an appropriate governance and standards regime for healthcare data sharing and product development. We had a bad regime some years back but it disintegrated until we didn't even have on, and now, while there are standards swirling around, key among them HL-7 and FHIR, nothing is formally being pushed or backed by the government at this stage.
The Australian Digital Health Agency (ADHA) is hard at work looking at the issue and is due to release some early findings of commissioned work done by #wearehealthinformatics managing director David Rowlands.
The ADHA's COO, Betting McMahon, told Wild Health attendees that the topic of standards and governance was a complex milieu involving many stakeholders at various stages of commercial stress. She said that things being so complex dictated that time was needed so that stakeholders had an ability to adapt within their various current constraints.
She also said it was the Agency's role at this stage to identify the issues, and make them known to all stakeholders, so that the process of moving to a universal standards and governance regime in Australia was productive, not damaging.
All good common sense. And from all members of the Wild Health panel what you detected was a coalescence of community around the idea that something finally had to be done.
But what some members of the panel also made clear was that formal implementation of a standards and governance regime wasn't actually holding things up. Dr Zoran Bolevich, CEO of eHealth NSW, and Dr Keith McNeil, Chief Clinical Information Office of eHealth Queensland, both pointed out that 'procurement' of new products and systems already had very clear and well defined standards requirements imbedded that vendors can't ignore.
Dr Bolevich said that as far as eHealth NSW was concerned, there are plenty of good standards that are imbedded into their procurement process, including FHIR and HL-7, but ranging outwards to many other important related standards for data sharing and IT infratructure. He said as an example that it was simply not an option any more for a big department like eHealth NSW, with a 10 year plan in play, to be buying products that weren't as open and flexible as they could be, because open systems that securely share data are much safer and better for patients.
The position of Dr's Bolevich and McNeil immediately begged the question as to whether the anxiety and desire for a more formalised standards and governance regime in Australia sooner rather than later, is warranted. After all, if you trust the major state based governments in their eHealth roll outs, they are now going to drive vendors to meet their requirements in procurement. And these requirements are now clearly for more open system, flexible architectures, which embrace much better data sharing through a selection of standards like FHIR.
One issue which feels like it is still in play is data sharing outside the tertiary system (ie within the primary system) – and even between the tertiary system and the primary care system. That's because the people dictating the requirements on data sharing in primary care and specialist software systems, and who dictate 'secure messaging' requirements, aren't big budget state governments. They are literally thousands of  smaller businesses in the form of GP and specialist practices.
We also should mention that big private pathology groups are in play in primary care in a big way. Traditionally they have been happy for data sharing to go slow so they could protect their downstream relationships with GPs who do most of the reselling of their services to patients. But signs of that attitude starting to erode include Sullivan Nicolades, one of Sonics larger brands,  now seamlessly uploading their reporting to the My Health Record.
Who is going to drive open system data sharing in this 'other half' of the healthcare system?
Your typical doctor practice owner or practice manager has no immediate incentive to demand that their software is better architected for data sharing. And the vendors in this space, primarily Genie Solutions, Best Practice and MedicalDirector, but many others at the periphery as well, including chronic care system providers, such as Precedence Healthcare, aren't incentivised either. Their customer isn't requiring it, and their capital structures compared to the larger global vendors who serve the state governments, such as Cerner, dictate that they have very little room to expedite such development without a clear market signal.
This is probably where the ADHA is going to play a bigger role in standards and governance of open data sharing standards in healthcare. Already, the Agency has trialled FHIR and other resources in connecting the various primary-care-side systems, with some success. And the Agency is starting to help fund these vendors to adapt their systems for more sharing.
But will this really be enough without a clear market signal to the vendors of the sort that the state government eHealth departments are sending through their procurement processes now to the bigger global vendors?
Probably not.
At least the ADHA has its resources and heart in the right place here. Its efforts to make all stakeholders aware of the difficulties of other stakeholders in the process, is a very useful function. Communication at this stage of market disruption is an important process.
But looking forward just a little, it might be that signals to the primary care sector vendors are already starting to appear. And those that want to flourish into the future might now start thinking that the ROI on being the most flexible, open and sharing system, will be a distinct market advantage very soon.
How so?
Another big theme at last month's Wild Health summit was the relatively recent leap forward of vendors who are new, and open system and cloud based, or who are incumbent and embracing open systems.
Genie Solutions CEO James Scollay said that his cloud version Gentu, was starting to get serious traction in market, with a doubling of installations in the last 6 months. Medipass, a new digital health payments provider backed by NAB (who own Hicaps) is growing extremely rapidly on the premise that everyone in the system wants to get paid faster ( in real time if possible) – patients, payers and providers.
If you're a patient and one practice can do all your reimbursements on the spot, including identifying and reconciling any out of pocket costs, then  you might easily move practice if your incumbent practice can't do that.
This is huge, because this is the first time we might actually be witness to strong market signals being initiated for software vendors by patients.
That Apple has committed itself to being a healthcare company, not an iphone company (if we really buy that), and has imbedded FHIR in its health app ecosystem means that patients with mobiles soon will be talking to the surgery based patient management system for all sorts of things – not just payments.
The other thing that might push primary care into the modern data sharing world is the upstream signal from hospitals. In order to talk to hospitals seamlessly for things like discharge summaries, primary care systems will need to be better architected.
Maybe the lack of a formalised healthcare data sharing standards and governance regime isn't actually much of an issue in the midst of all this market driven signalling?
Wild Health Summits bring together key stakeholders to debate and ideate key topics in emerging health technology. Our next summit is in Melbourne on Wednesday December 4 at Collins Square. Super Early Bird tickets are still available offering you a discount of 40% on the standard price. CLICK HERE to see the agenda outline for our Melbourne summit, and buy your ticket. CLICK HERE is you are vendor interested in sponsoring or talking at this summit.