8 May 2019
Fireside chat with Telstra Health Managing Director Prof Mary Foley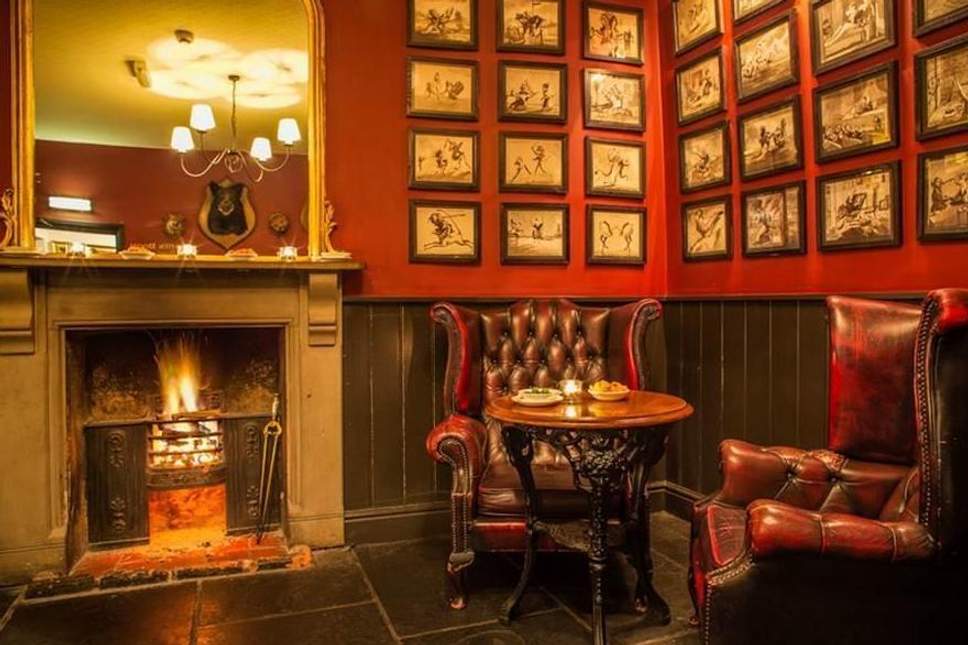 Telstra Health was started under a different management regime to you. What has changed since you took the reins?
My role has been about shaping Telstra Health so that it's not just a loosely corralled group of companies but, as it was originally intended, an interest and commitment from Telstra to move in a co-ordinated manner into an adjacent area [to telecoms]. That is not to say it is a diversification into something completely unrelated. There are some synergy benefits in terms of customers and technology, but obviously health is a relatively new area for Telstra. Notably, Telstra Health is one of Telstra's growth investments
It was a lot of eclectic acquisitions in a short amount of time and then the disconnect in management continuity. Was there anything left on the table?
Once our acquisitions were made, then the issue was – what do we do with them all, because the whole needs to be more than the sum of the parts. Telstra Health's purpose is to help solve the problem 'what does digitisation of the health sector look like' – who we are, and what our purpose is, is to provide a solution to how to digitally connect across the health sector.
In that context we are Australia's largest provider of health software: we are a provider in the sense that we 'build it, design it, install it, and also provide the appropriate other services related to using digital health.'
'Build and design capability' wasn't really anything that you specifically bought , was it?
We bought very clever people essentially. Our deliberate process was to acquire health software organisations for the most part to give a footprint of product and expertise. The issue then, was 'what do you do with it?'
In the last two years we reached the conclusion that to move forward we needed to move Telstra Health from being an investment in acquisitions and bringing some core capabilities together, to being investment in the meaningful and co-ordinated development of those capabilities and their assets under the one company.
Digitisation and health is such a big and important piece for the future of health systems. Many of the large digital global platform players have invested money and some have written it off.
Everybody is trying to determine what healthcare of the future looks like, and a very important objective is sustainable, affordable and accessible systems for patients. But what we see a lot of from other digital players is creating products from the outside of the healthcare system and lobbing them into the healthcare system – what I call "outside in".  When the product doesn't take, the outcome is 'well that was an interesting experiment' and it's then written off.
What Telstra Health offers is from "the inside out" in that our core products are software that is already embedded and used within our health system. Off the back of that deep vertical knowledge and actual lived experience of delivering clinical and related products into health care, we can more effectively develop new systems, which is how you start to achieve connectivity across the traditional silos of healthcare.
So if no acquisitions for now what is your growth plan?
We're organised into six different market segments (see chart) , and our growth trajectory is now based on deep investment and engagement within these  market segments. That is by improving existing products and developing new products in each of these segments. As we do that we can develop whole of jurisdiction, whole of population health solutions, and start to join the dots between parts of health systems which have traditionally been separate from each other.
You had an EMR system, and now you've regenerated that and it's gone into a modern digital hospital.  
It's in a number of hospitals. The solution we acquired had some gaps, it wasn't complete and didn't have all the functionality of an EMR if you were going to digitise a hospital in one go. So we've built out the gaps. We now have a new generation product with significant investment in its UI and UX. It's a product that's very intuitive, flexible, and interoperable.
Where does that go for Telstra Health?
There's still plenty of hospitals that aren't digitised and we now have something to offer for them to consider as an alternative.
 Is that mainly for public or private hospitals?
It's for both.
All states and territories have health systems that are at different stages of digitisation. We are able to be in the conversation about what to layer on top of such systems to get even more benefit. And in those states and territories where they're still yet to commit to an EMR for their clinical systems, we see it as an opportunity.
How do you compete with the big global EMR vendors?
Our development and experience within the Australian system means we are closer to and understand issues such as interoperability, connectivity and integration for local systems. We can also call on expertise from each of our specialised market segments which go beyond just the hospital to where the hospitals need to communicate and connect.
What might be an example of joining the dots between tertiary and primary?
The National Cancer Screening Register (NCSR) is an example. Another is real time prescription monitoring, Safe Script in Victoria, which was developed by our FRED business. Both are globally leading examples of 'joining the dots'.
We call it the population health solutions business.
The National Cancer Screening Registry is our hospital EMR platform configured to support a cancer screening registry. It connects with all of Australian pathology, electronically using HL7 messaging, and provides all Australian women with a full electronic medical record of their screening history in relation to cervical cancer.
We merged all the state and territory registered data, and then cross matched that with the MBS – this was a highly complex program, particularly as it brings together the various national and state solutions under the one register.
We now have data for all Australian women, which means the National Cancer Screening Register knows how many women there are who are eligible for screening, and has a unique record joining all the relevant data sets.
There was a lot of heartache getting the cancer registry up and running. How has that affected the group?
Yes, for the last two years there has been a lot of pain of delivering it. But you have to remember that we have eight states and territories, we have the whole of Australian pathology sector, public and private, large and small, each on different systems. The complexity of such an undertaking was enormous.
And you think  you are over those issues now and looking forward?
Yes, the cervical cancer screening register is delivered, yes it's working well – and we're on schedule for delivery of the bowel cancer screening registry later this year, it's progressing well.
Do you think your experience in overcoming this complexity put you in a good position to do more work like this, even globally?
This project is world leading in terms of its level of sophistication. It's all on the back of several decades of government policies around standards and the whole development of eHealth as an essential element of future health systems.  It has a very clear patient pathway, a very clear intervention, tied to a very clear improvement and outcomes. Once you've perfected such a system then you can start to look at ways of using digital capability to be able to join parts of the system and support other pathways of care. You can start to use these technologies to actually materially address real health gain opportunities in populations.
Is FRED and Safe Script in Victoria another example of such internal and local knowledge leverage and dot joining? Will that go national?
FRED is the leader in dispensing and point of sales solutions for pharmacy in this country. Off the back of that we have developed our MedView product for reconciling what drugs someone is on, at points of transition, such as when a patient presents at a hospital. We've also developed our real time prescription monitoring system and our next gen FRED product, which is all about providing more administrative smarts, especially as some pharmacies consolidate from small to large groups.
Victoria is the first to market with Safescript. It has legislation around it to support it, to enable the use of the data in this way, and provide appropriate protections around the data. It means the prescribing doctor and the dispensing pharmacists, regardless of which EMR they have on their doctor desktop or dispensing system they have in the pharmacy, can access a full prescribing history of that patient, which allows both to start to direct a patient who has a problem with prescription drugs on a different pathway.
And your other key groups?
Our aged and disability care business is the leader in its market.  It provides clinical systems to residential and community care providers. We've invested heavily in nextgen software here as well, though this is in early deployment in the market. Our next gen aged care suite is designed around how aged care has shifted to support an individual, and enabling consumers to age in place. Our systems enable a care package to be designed around the individual, in collaboration with their family and their carers. This is a very different model from the traditional models where the money flowed to the provider.
Our data analytics business, Dr Foster has a long history as the leader in hospital data and analytics in England. We've invested heavily in next generation solutions there as well, as NHS England shifts more into whole of population, integrated care and predictive health models
We're focusing on developing Dr Foster in its core markets. We see our data and analytics business as really important. As systems digitise, then the next thing providers want and should do is use data and analytics to improve their services.
In the last 12 months we've also provided this kind of service to the leading group of hospitals in Germany.
Our community health EMR known as Communicare is used in 75% of Aboriginal Medical Services in Australia,. We've implemented an upgraded version for the West Australian Country Health Service.
Communicare is a primary health EMR designed with a population health focus and for multi-disciplinary use, so it's not like a GP desktop, it's a very different product that can see things very differently to suit that community focussed system. It's a health record, it collects the whole immunisation record, it undertakes the analytics that you need for population health reporting, and supports the reporting that Aboriginal Medical Services provide their funders..
Are you able to talk about actual financial growth of the group?
In Telstra's Chief Financial Officer's commentary on Telstra's half year results, she said that "we're also pleased by the performance of new business with Telstra Health revenue up almost 50%".
Telstra's CEO Andy Penn, went on to say that "the revenues for the half year are in the order of $100+ million annualised."
Telstra Health's "performance has improved quite strongly. We turned around. It's still not making a profit, but the trajectory is in the right direction, and more importantly we're seeing a number of important contractual wins. As you know during the period we deliver the national cancer register, we've done the major projects with the Northern Beaches [Hospital]. We've won a contract to provide real time prescriptions for the Victorian state government. So, it's really starting to hit its straps."
Mary Foley will be talking on "the pluralistic Australian Healthcare model" at the upcoming Wild Health Summit at Sydney University Nano Science Hub Theatre on June 25.  Tickets available HERE. Full list of speakers and program HERE