27 November 2020
Giving GPs full visibility of a patient's script journey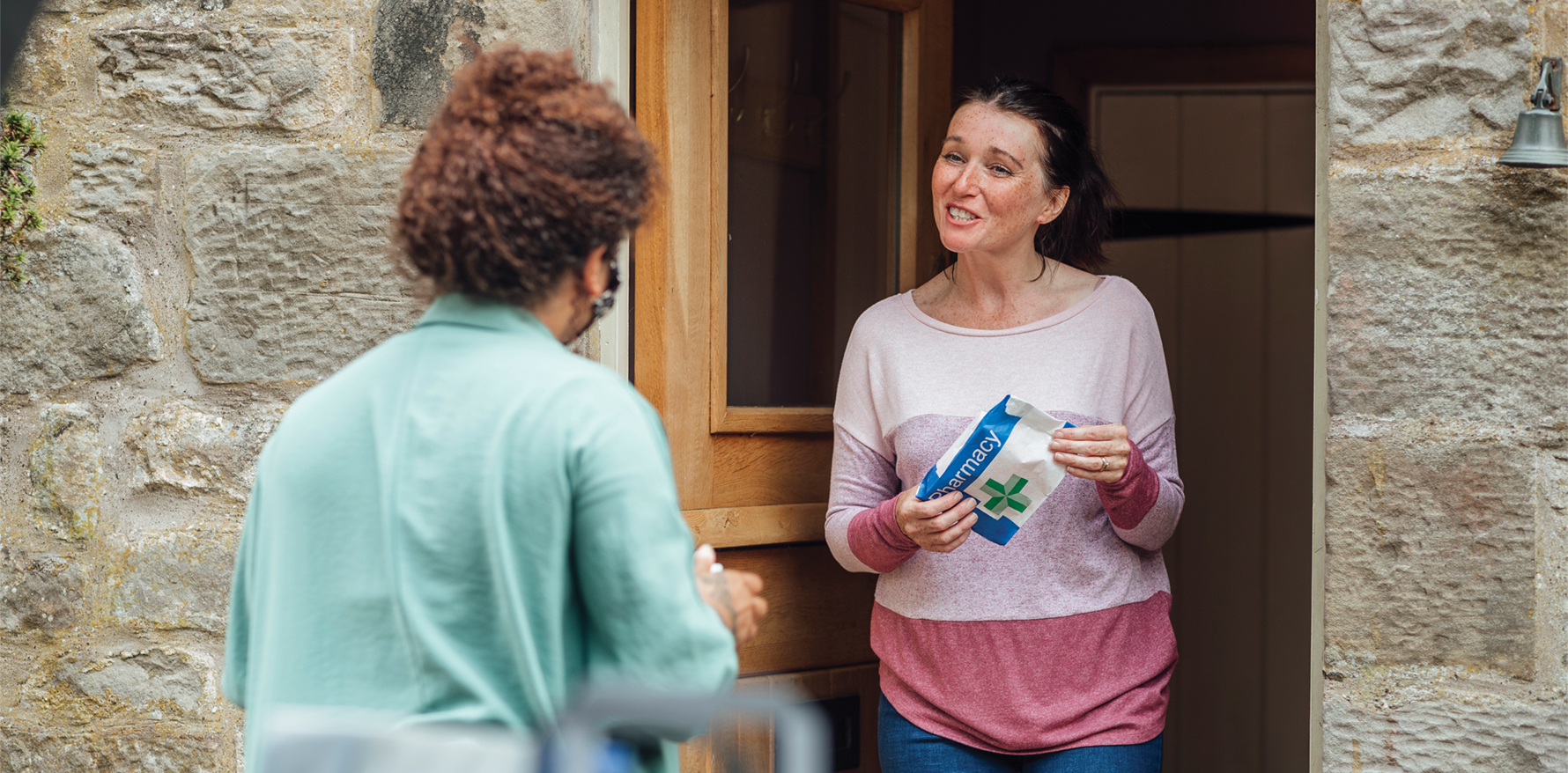 Tonic Health is supposed to be a health media company. It has the biggest network of GP waiting room screens and information boards in the country, monetised mostly by sponsorship and advertising, a lot of it from government. It has been backed by a group of savvy city investors and looks targeted to be a future part of one of the big outdoor companies.
But somewhere along the way, CEO Dr Matthew Cullen (who is also a practising psychiatrist), started to see larger opportunities in the periphery of an increasingly digital set up within Tonic.
Tonic as a media play has been doing fine, but as the company developed its digital capabilities over time, Dr Cullen was increasingly becoming distracted by so many broader digital platform opportunities. He was doing deals with some of them, such as Healthshare and First Available. Although largely screen-based, digital and delivered over the web, he is running what is effectively an older media business model, with relatively limited platform opportunity, when digital in healthcare is opening up so much more in the way of patient and doctor engagement platforms.
A couple of years back Dr Cullen acquired a long-standing privately held local health portal, MyDr.com.au (once part of the Australian Doctor Group), and started learning a lot more about the digital-engagement dynamics starting to unfold between doctors and their patients.
And then he asked a particularly talented digital product director how hard it might be to develop a patient-facing app that facilitated a much better prescription experience.
The idea was very simple. So simple that it felt like the idea must have been covered off already by one of large pharmacy chains, existing prescription management start-ups, or even a company such as Amazon.
But no-one had in the way Tonic were thinking.
Home delivery of prescriptions has been happening for years, mostly as a service offered directly by the pharmacy on behalf of customers.
But no-one had the idea to attempt nationwide coverage so that no matter where the doctor was writing the script, or where the patient resided, fulfilment was feasible. The vision was simply that any doctor could write a script (not schedule 8) and have it delivered anywhere in Australia, with just a couple of minutes spent on a mobile phone.
Until Chemist2u, fulfilment to a patient's address was patchy and largely driven by the patient and pharmacist, a step away from when the script was actually being written, at the GP.
Chemist2u is a simple app that can be used by a doctor when prescribing (either via telehealth or face to face), to electronically deliver the script to the patient's local pharmacist and the delivery of the script to the patient's address. When the patient walks away, or hangs up, there is no trip to the GP or to local chemist required.
In most instances today if a patient wants a script delivered, they will need to provide the contact number for the pharmacy they use to their GP and get the doctor to send a copy of the script to that pharmacist – a process which is tedious, time-consuming and provides little return for a busy GP. Invariably the pharmacy will call the GP back and require the original script to be posted.
In Chemist2u the GP uploads the script to an app called Script Concierge, and Chemist2u sends that on to the pharmacy for dispensing and delivery. The chemist has a deal with Chemist2u in that area to fulfil scripts in that area. The customer doesn't need to pick a pharmacy and doesn't need to download an app themselves.
Script Concierge just needs the patient's name, postcode, mobile number, and an attached image of the script or token.
Currently Tonic has established relationships with chemists in Brisbane, Sydney, Canberra Wollongong, Newcastle and Melbourne, plus some big regional areas such as the Central, Sunshine and Gold Coasts. But it is rolling out rapidly to all areas of Australia. All metro delivery is same day. Remote area delivery is being organised and will likely be within 48 hours. The service costs a patient just $4.95.
Once the GP has done their Script Concierge upload, the patient will get an SMS with a link to complete their medical profile and make payment.
Tonic currently has 110 pharmacies in its network but its footprint is growing rapidly.
In start-up land, timing is almost everything. Tonic's timing turns out to be incredible.
Script Concierge was being tested in Brisbane when COVID-19 struck. Within the space of a few months telehealth was being more broadly subsidised, doctors were doing many of their consults on the phone, and home delivery of prescriptions was suddenly a lot more important for the logistics of managing the pandemic. Tonic ramped up to meet what turned out to be a tsunami of demand.
There are some other interesting lessons from what Tonic has done.
The company picked a very simple problem, one which many people had incorrectly assumed was already being tackled by the pharmacy chains, or other start-ups such as MedAdvisor, and built something practical and simple.
Script Concierge doesn't integrate with any of the major patient management systems, which bypasses a lot of complexity in execution and negotiation.
The application is pared down to the absolute basics to make it work fast and effectively for the doctor. It has to do this because GPs aren't getting anything directly in return financially for going this extra step for their patients. But they might be getting a service that gives them a competitive advantage over the next practice.
The key person behind the development of Script Concierge is Tonic Digital Strategy Director Tim Van Brugge, who prior to joining Tonic had founded two digital businesses, one a philanthropy platform.
Mr Van Brugge and Mr Cullen both think that the venture could end up being much bigger than the parent company.
The next big thing for the group is when electronic prescribing really starts to take off across the country. Currently the app works largely outside of this ecosystem. But it will soon have functionality that will manage patient tokens, delivered directly off the GP's patient management system.
It will also have access to all the patient script data from the Rx exchanges which will allow it to offer much more sophisticated management of a patient's medications. That the app is doing this in concert with a GP rather than a chemist is probably going to be important in terms of market dynamics.
Van Brugge says that a key factor in mapping out the vision of the product was that until now GPs have very little view of what happens to their patient's script once they write it. They don't know even if it is ever fulfilled. Script Concierge provides a GP with the ability to understand the downstream script behaviour of their patient, which is very valuable information for the GP in managing their patient. Not only that, with access to the Rx exchange, after permission is granted by the patient, Script Concierge will be able to alert the GP when a patient's script has ended, prompting potential further action in terms of patient engagement with the GP.
It will likely put Chemist2u into some competition with established disruptors such as MedAdvisor, which is a comprehensive medications management platform for patients.
But Mr Van Brugge thinks MedAdvisor isn't really a competitor because it is a pharmacist-driven app.
Chemist2u is GP-driven, and the enrolment of a patient is relatively seamless: if you want home delivery just give us your phone number, sign up your credit card and fill out a few medication details. After that any GP who uses the app will be able to send your scripts to your home wherever you are.
Mr Van Brugge says that when electronic prescribing is working effectively, and both Rx exchanges are talking to all apps, MedAdvisor will have suddenly lost one of its key unique features as a business – the ability to understand and manage a patient's current medication list. All this information is now accessible for any app developer connecting to the Rx exchanges, so long as they have the patient's permission to manage that data.
MedAdvisor is making its money by signing up as many chemists as it can, who in turn try to capture their patients into the app. But that doesn't preclude a patient from using the Script Concierge system. In fact, it's highly likely there will end up being a lot of overlap.
Chemist2u will also soon feature medication management and adherence protocols, just as MedAdvisor does, and it will be able to send reminders texts.
What is also interesting is just how such a simple idea can potentially change a market dynamic so quickly.
Chemist2u might significantly add to the service level of a GP practice, making it just a bit more attractive than the practice next door, but also make it immediately competitive with a range of generic online script service companies.
At this stage no-one is doing what Chemist2u is doing. Simple home delivery of a script, anywhere, organised easily by the GP over a telehealth or face to face consult.
Disruption in health, it seems, is already moving to the phase where the disruptors, are getting disrupted themselves.