7 April 2022
Head in the Cloud: how digital mental health scales up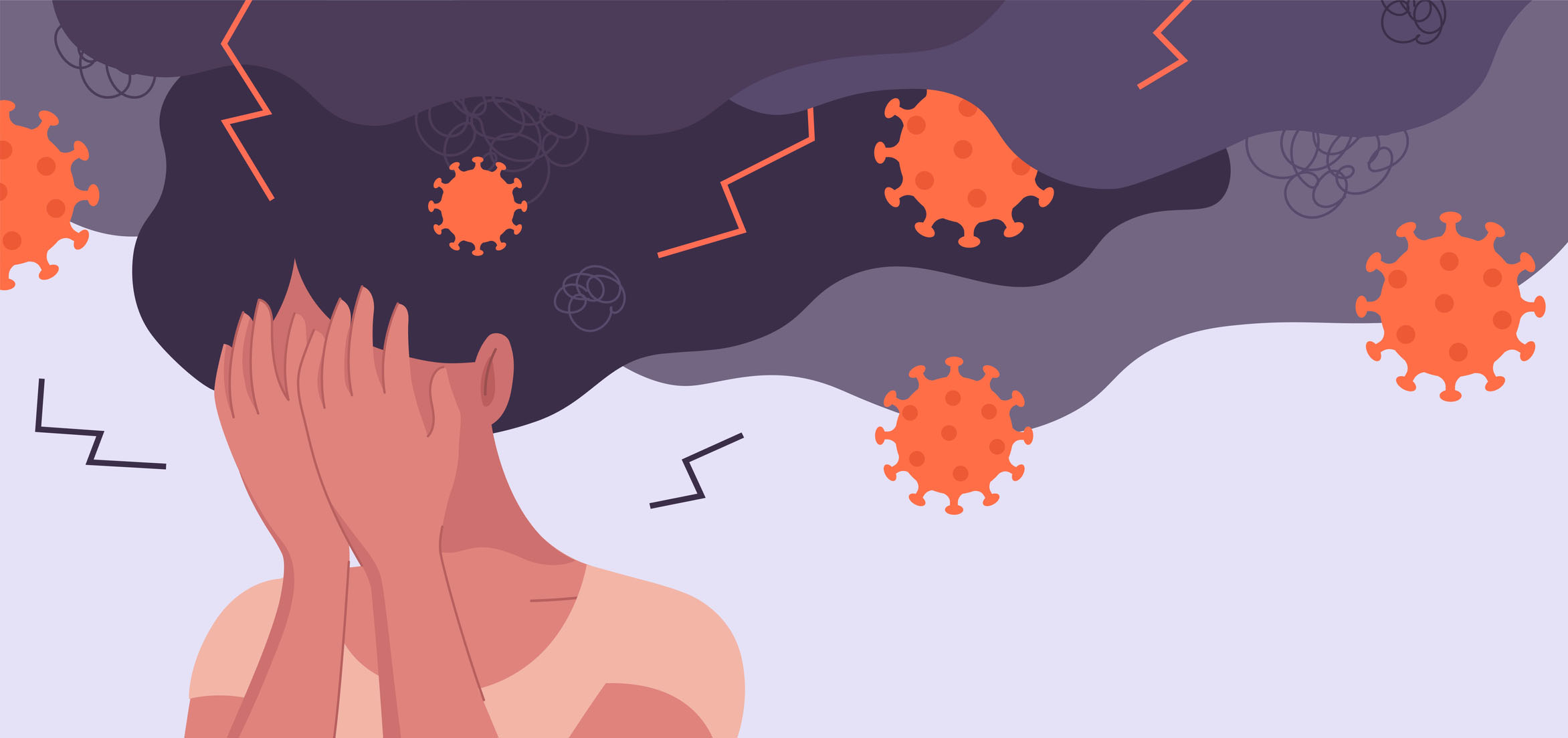 Our mental wellbeing has been sorely tested by two years of a global pandemic, deadly bushfires and floods, war in Europe and ongoing climate crises, resulting in a societal cry-for-help with psychologists and counsellors now in hot demand.
Digital mental health services have stepped up to meet the call; but not only can they scale up to meet demand, strong evidence backs calls for these services to support future mental health treatment permanently.
Psychiatrist Dr Mike Millard is Director at the Clinical Research Unit for Anxiety and Depression at St Vincent's Hospital Sydney – and part of the team behind This Way Up, a non-profit organisation delivering online Cognitive Behaviour Therapy (CBT) programs for a range of conditions including anxiety, depression, PTSD and obsessive-compulsive disorder.
"Around one in three GPs, psychologists and psychiatrists in Australia currently refer patients to This Way Up," says Dr Millard.
The program has also been adapted to provide mental health support for stressed-out and pandemic-weary health care professionals.
The Essential Network (TEN), Black Dog Institute's digital-first mental health service for Australian healthcare workers, was rapidly implemented in 2020 to support frontline health care workers as part of the Australian government's covid response strategy.
Dr Peter Baldwin who is a Clinical Research Fellow and Clinical Psychologist at Black Dog Institute, led an investigation into the program's effectiveness published in BMJ, and says they found the blended care model was effective in scaling up personalised, evidence-based mental healthcare.
Following growing demand, Black Dog recalibrated the TEN website in March 2021. "We saw significant increase in TEN use, with demand spiking during the Sydney/Melbourne lockdowns across September and October 2021 to the highest level the service had seen," Dr Baldwin says.
A spokesperson from mental health support group Beyond Blue says the group saw almost 2.3 million visits to their online peer-support forums over the first two years of the pandemic.
Cry for help overwhelms in-person services
A February 2022 survey of 1400 psychologists by the Australian Psychological Society (APS) found most psychologists had experienced increased demand for their services, with one in three unable to take new clients (up from one in 100, pre-pandemic).
"Australia already has a chronic shortage of psychologists, and many are burning or burnt out," said APS President Tamara Cavenett.
But while psychologists have called for a removal of current requirements for GPs to refer patients before people can access Medicare benefits for psychology sessions, without GP referrals, patients may be less inclined to seek help.
A 2021 study assessed Black Dog Institute's StepCare program – a mental health screening tool distributed to GPs through Primary Health Networks with treatment recommendations that include apps and digital mental health options.
This study of over 5,000 patients found that patients referred by their GP were 2-3 times more likely to use mental health interventions than people who self-refer.
How digital fills the gap
Before covid, a thriving virtual mental health service ecosystem already existed, and many services report big growth over the past two years showing these are in high demand.
When demand for mental health services increased, and psychologists were booked out for months, a whole new audience discovered online mental health.
Apps like Smiling Mind, Headspace and Calm offered directed self-care exercises with a cognitive behaviour therapy (CBT) evidence base; free crisis phone counselling services like Lifeline and Beyond Blue added web-based services including live chat; and online clinical psychology courses and treatment is available from sites like eheadspace and MindSpot.
The Australian Department of Health's Head to Health gateway, launched in 2017, links to around 500 digital mental health resources; while the government-funded e-Mental Health in Practice Project at QUT hosts a directory of 200+ digital mental health services.
Rising demand for digital mental health services shows that people find value in scalable and self-guided courses that help them address their anxiety and depression symptoms, says Professor Nick Titov, who heads the government-funded MindSpot clinic.
Over 30,000 Australians enrolled in Macquarie University's MindSpot online mental health assessment and treatment service between March 2020 and August 2021.
"Digital mental health should be a key component of a contemporary National Mental Health System, which complements other services," Professor Titov says.