26 October 2022
Headspace long on waitlists, short on outcomes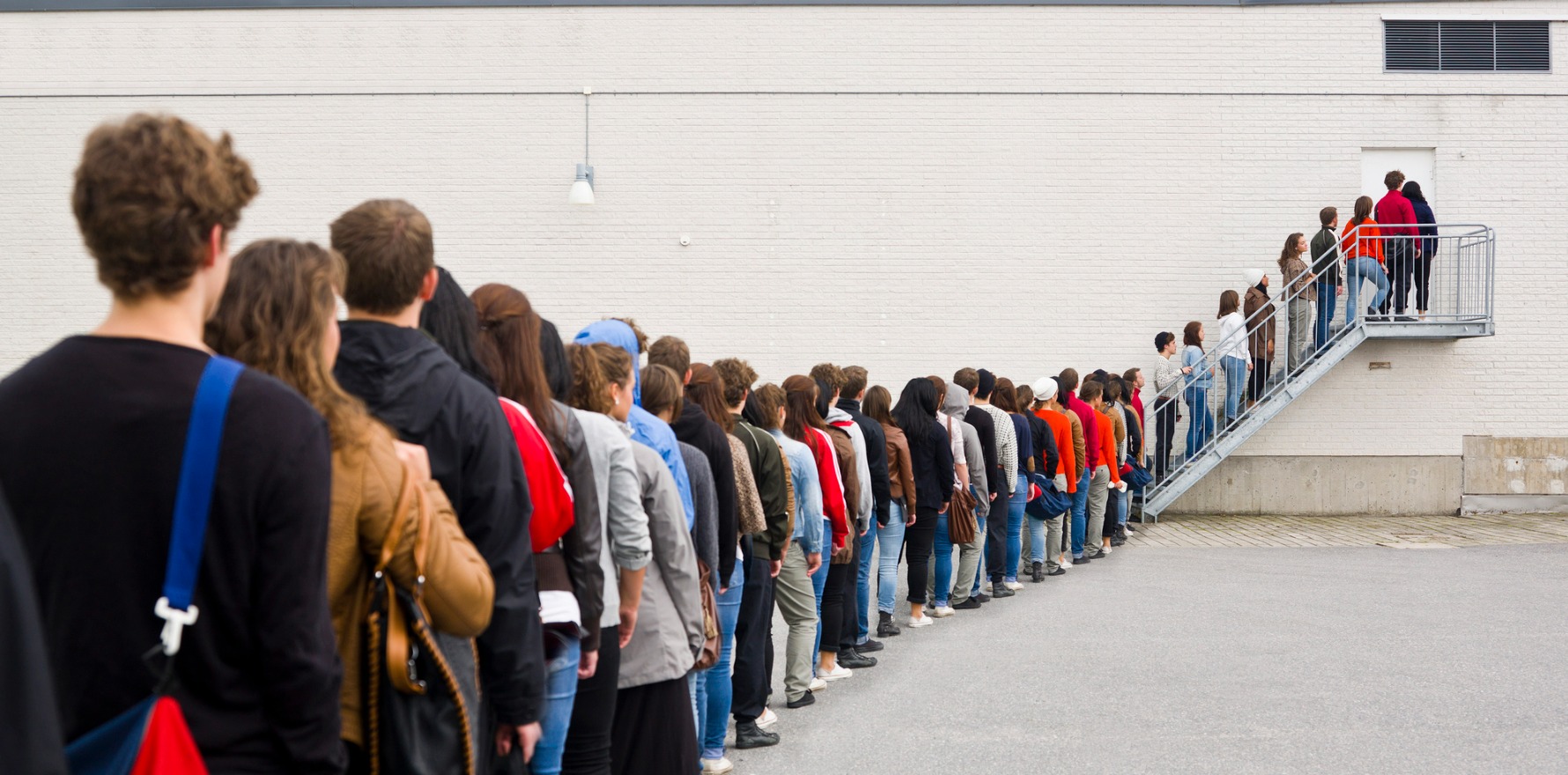 As a government mental health initiative, Headspace is fulfilling its primary objective of supporting youth mental health.
As a cost-effective and sustainable business model though, Headspace doesn't score full marks, according to the latest review of the program by consulting firm KPMG.
This is the third independent review of Headspace in its 16 years of operation.
Headspace receives grant funding from the Commonwealth and via PHNs, as well as some state government funding and activity-based MBS funding.
The KPMG report was largely positive but picked up several issues with the model in terms of cost-effectiveness, wait times and appointment availability.
The most important finding though, according to University of Queensland psychiatrist and health services researcher Professor Steve Kisely, was one that barely got any airtime.
Of the 60% of Headspace episodes of care which took place over at least two sessions, just 17% of people had a clinically significant change in their Kessler Psychological Distress Scale.
"The main takeaway message [should be] about the low rates of people who get clinically significant improvement," Professor Kisely told Wild Health.
"That's what we should be talking about, not vague notions of mental health literacy.
"I'm sure that's great, but it's a clinical service and it should actually get people clinically better."
Since at least 2019, issues with lengthy appointment wait times have plagued the program; pre-pandemic, it took an average of 16 days to access an initial appointment and an additional 40 days to access a recommended support.
It's understood that average wait times have gone up over the course of the pandemic.
While these wait times are relatively modest in comparison to other specialist outpatient or mental health services, both the independent reviewers and Headspace itself consider it an issue.
"Demand for youth mental health services, including Headspace services, has overtaken capacity," report authors wrote.
"Sector-wide workforce pressures also continue to constrain the volume of young people able to access support and further contribute to long wait times and reduced service offerings."
Headspace is trying out a number of evidence-based strategies to reduce wait lists.
The KPMG report picked up on one in particular.
"For some Headspace services, single-session therapy is being increasingly used as a dedicated strategy to manage wait times for young people," the authors said.
"Under this strategy used by some headspace services, young people receive one session of clinical support."
In 65% of the instances during the 2019-20 financial year where a young person only received a single session of care, it was recorded as an intake and assessment service, rather than a clinical intervention.
Single sessions occur for about a third of all "episodes of care"; i.e. one in three people who attempt to access the service are only seen once, and it's likely that their one appointment was spent doing an intake assessment.
Perhaps unsurprisingly, the analysts found that more sessions correlated with better outcomes.
"Analysis demonstrates that the more [sessions] a young person receives (with reliable improvement commonly achieved after six or more sessions), the better mental health outcomes they will achieve," they wrote.
During the period captured in the KPMG report, just one out of every five people who accessed Headspace was able to get six or more sessions.
Professor Kisely, who co-authored an MJA perspective piece about Headspace last month, said there were at least interpretations for the high proportion of single-session episodes.
"It could be that they were seen and judged not to need any more [help] and then not given a follow up, or it could mean that they were offered something but they didn't think it was worth their time to come back," he told Wild Health.
The report also found inefficiencies in terms of the way Headspace uses its money.
KPMG analysts noted that it was difficult to quantify the total amount of public money used by the service each year, given there is no centrally collected costs data.
Curiouser again is the fact that all Headspace centres, regardless of size or the volume of services they deliver, gets a relatively even slice of the national grant-money pie.
"Even assuming outcomes are similar across services, this alone can lead to a large variation in average cost per [occasion of service] (larger services would be more cost efficient than smaller services)," the analysts said.
They went on to recommend the government prioritise collecting "full and accurate data" to confirm how much Headspace costs in total, as well as develop a variable funding model based on demand and regional need.