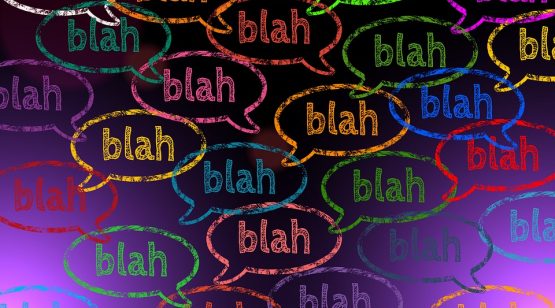 Last Thursday's National Press Club debate between Health Minister Greg Hunt and opposition health spokeswoman Catherine King was a seminar in turning every question you're asked into the one you want to answer, with refrains you could sing along to.
But it all ultimately came down to a duel between the two parties' favourite untruths about each other: that the Coalition will gut Medicare and that Labor will send us too broke to fund health properly.
Ms King's theme was that the May 18 election was "a stark choice" between Labor, which invented Medicare and the PBS, or the Coalition's "shocking record of cuts and chaos" – and that when it came to health, there was really "no choice at all".
For Mr Hunt all roads led to the PBS and the medicines his party has listed, and to the strong economy that has permitted such largesse.
He came armed with the fresh promise of $308 million to lower the threshold from 60 to 48 scripts for pensioners and concession card holders to get free or discounted medicines – the fact that Labor immediately neutralised that promise by matching it didn't stop him from repeating it ad nauseam.
On opening, Mr Hunt went straight for the tear ducts with the story of a little girl with spinal muscular atrophy, and how he had had the privilege of listing the life-saving nusinersen (Spinraza) on the PBS, saving that family a fortune. He closed with a young woman with leukaemia who would now benefit from newly listed CAR-T immunotherapy.
Asked about almost anything, he responded with PBS listings.
Ms King also brought along a fresh funding commitment: $115 million for preventive health campaigns covering obesity, smoking, alcohol, dust diseases, skin and bowel cancer, and early childhood health.
"We all know that prevention is better than cure," she said.
We do, and yet that's still only about 0.1% of a $100 billion-plus health budget, and it pales next to the $7.5 billion Labor has committed to hospitals, cancer and pensioners' dental care.
But those big dollar figures are hard to keep in perspective, aren't they. When Mr Hunt noted the $25 billion of cancer funding already in place, Ms King hit back with the fact the Coalition had not matched Labor's $2.3 billion for cancer – a kind of "thisis a knife" in reverse.
Both, interestingly, exposed their fear of the Pharmacy Guild.
Mr Hunt was asked why the government had "decided to side with 3000 wealthy pharmacy owners at the expense of the hip pockets and convenience of Australian patients and to the detriment of Australian taxpayers" by refusing to allow 60-day prescribing, as was recommended by the PBAC.
After talking about the $308 million again, all he would say about longer scripts was: "We'll consider and consult and the reason you do that is that there are differing views with in the medical community."
Ms King rigidly cited the Community Pharmacy Agreement: "If you're going to do anything you need to do it within the context of those agreements."
Realising how it looked, in the next breath Mr Hunt touted the up-scheduling of codeine as a victory over the Pharmacy Guild and Ms King immediately brought up her party's pledge to cap private health insurance premium rises at 2% – take that, lobbyists.
Ms King blamed the Coalition for the "six years of serious damage" caused by the Medicare rebate freeze that Labor started – Labor was never planning to maintain it for more than one budget cycle, she said – but stopped short of promising to recapitalise primary care by boosting rebates.
Anyone waiting for a declaration of general practice as the linchpin of the health system would have been disappointed, as hospitals, expensive drugs and cancer hogged the limelight.
But of course a little girl with a rare disorder or someone with cancer will always make a better poster child for health than a middle-aged non-stroke patient.