11 June 2020
Healthdirect goes cloud – in a few days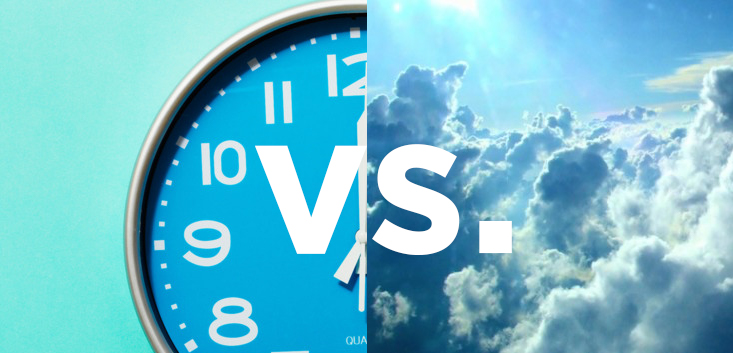 When COVID-19 hit HealthDirect had a huge problem. Its call centre was immediately overwhelmed, and it was running technology that couldn't scale. How could the group, literally within days, expand its service by adding thousands more 'seats' which would direct users to geo located, appropriately qualified professionals?
And how could they do this with a real time system that was coordinating and sharing data and notes across Australia in hundreds of locations, so they could respond in real time to any patterns that were emerging via use?The National Coronavirus Helpline is an integral part of the Australian Government's response to the Coronavirus (COVID-19) pandemic. The helpline was directed to rapidly scale-up in March 2020 to become a go-to source of truth for the public during a time of significant change and high anxiety.
The scale-up required Healthdirect Australia to quickly add hundreds more staff to the helpline, calling on call centre providers from around the country to meet demand. To achieve this, Healthdirect Australia needed a service provider agnostic call centre management platform.
A fast and scalable response.
Healthdirect Australia's Chief Technology Officer, Grant Sayer, says, "We quickly realised that scaling up the service to meet the capacity of calls we were expecting would involve a total rebuild of the telephony and data management system.
"Under normal circumstances building a new telehealth service would take a few months, but we really only had a few days. The new service needed to be standardised so that a panel of call centre providers could use it, have shared access to encounter records and we could leverage consistent data, and it needed to be centralised so we could manage it effectively.
"With over a decade of experience in delivering health helplines, we had a good idea of how the new model could be set up and we knew that we needed to call on the expertise of key industry partners MediRecords, VoiceFoundry, and Amazon Web Services (AWS) technology to make it happen in time," he said.
The technology solution that Healthdirect turned to was a top to bottom integrated cloud solution.
MediRecords technology and AWS enabled the build of the bespoke call centre management solution for the National Coronavirus Helpline. It is delivered through Amazon Connect, a fully managed cloud contact service centre, which provides a cloud-based telephony system and contact routing.
"Setup activities which typically could slow down the deployment, such as call flow changes, were turned around in hours instead of days using Amazon Connect. With the huge numbers of calls coming in, these changes made a big difference to how the calls were directed and the time people spent waiting to speak to a call handler," says Healthdirect Australian Chief Technology Officer, Grant Sayer.
MediRecords provided the clinical administration system which was set-up quickly to fit the specifications of the helpline. MediRecords seamlessly integrates with Amazon Connect. MediRecords acts as the database for information collected by call handlers on each call.
From the start, this de-identified data has been a source of valuable information to provide to the government as they continue to deal with COVID-19," says Grant Sayer.
"Bringing together expert organisations enabled the service to be delivered on time to support the Australian government and the worried public during a difficult time," Mr Sayer concluded.
How did MediRecords, effectively still a tech start up in many respects, and with very little share of the GP and specialist GP market, manage to snag just an important government gig?
The answer seems to be that the MediRecords business is starting to grow and mature in a way that is right product, at the right time. In other words, the cloud is now in the scope of government increasingly, and COVID-19 has put it on the map for government now permanently. The CEO of MediRecords, Matthew Galetto was talking to his supplier Amazon a few weeks earlier about how the product was finding its mojo as a "scalable, remote patient monitoring solution". A week or so later, Healthdirect, which was also working with Amazon went to them with their problem and Amazon thought putting MediRecords in the middle would help solve it.
MediRecords probably also got the Healthdirect gig because although they aren't prominent in market share with GPs and specialists, they had already won and executed a large and complex government cloud implementation project with all hospitals in Queenland. That and some other smaller scale versions with the private sector.
Galetto told Wild Health that MediRecords "can be rapidly deployed and scale up and down. It was agile enough to to suit a Cloud-Hybrid solution and a path to integrating their [Healthdirect's] cloud telephony system at speed."
Having won this major contract and the Queensland contract now Galetto remains cautious and perhaps realistic about healthcare integration and the cloud.
"Health technology change requires leadership, advocacy, commitment," he said. "We are not seeing enough of that yet. no many are stepping up yet and and saying 'let's be the leader'."
As to the huge GP and specialist markets still dominated by legacy server bound desktop systems, primarily those of Best Practice and Medical Director, Galetto is pragmatic.
He says that these markets are very slow to change, largely based on the attitudes of practice owners towards changing technology, and financial cycles.
"In the end policy changes and commercial value will drive the change," he said.
One thing that is changing quickly for healthcare and the cloud though that he is excited about is the approach of government towards the cloud.
"Many are adopting cloud first policies. And with a cloud-hybrid solution they get the best of both worlds," he said.
"COVID-19 has also driven the speed up on emerging markets providing national ser vices such as emergency care, urgent care, health care in the home and telehealth."
" GPs and specialists  will probably start start taking up cloud more robustly when the big corporates such as Sonic, Healius and MyHealth start moving. That can't be too long away. "
Note: The Publisher of Wild Health is a non executive director of MediRecords.