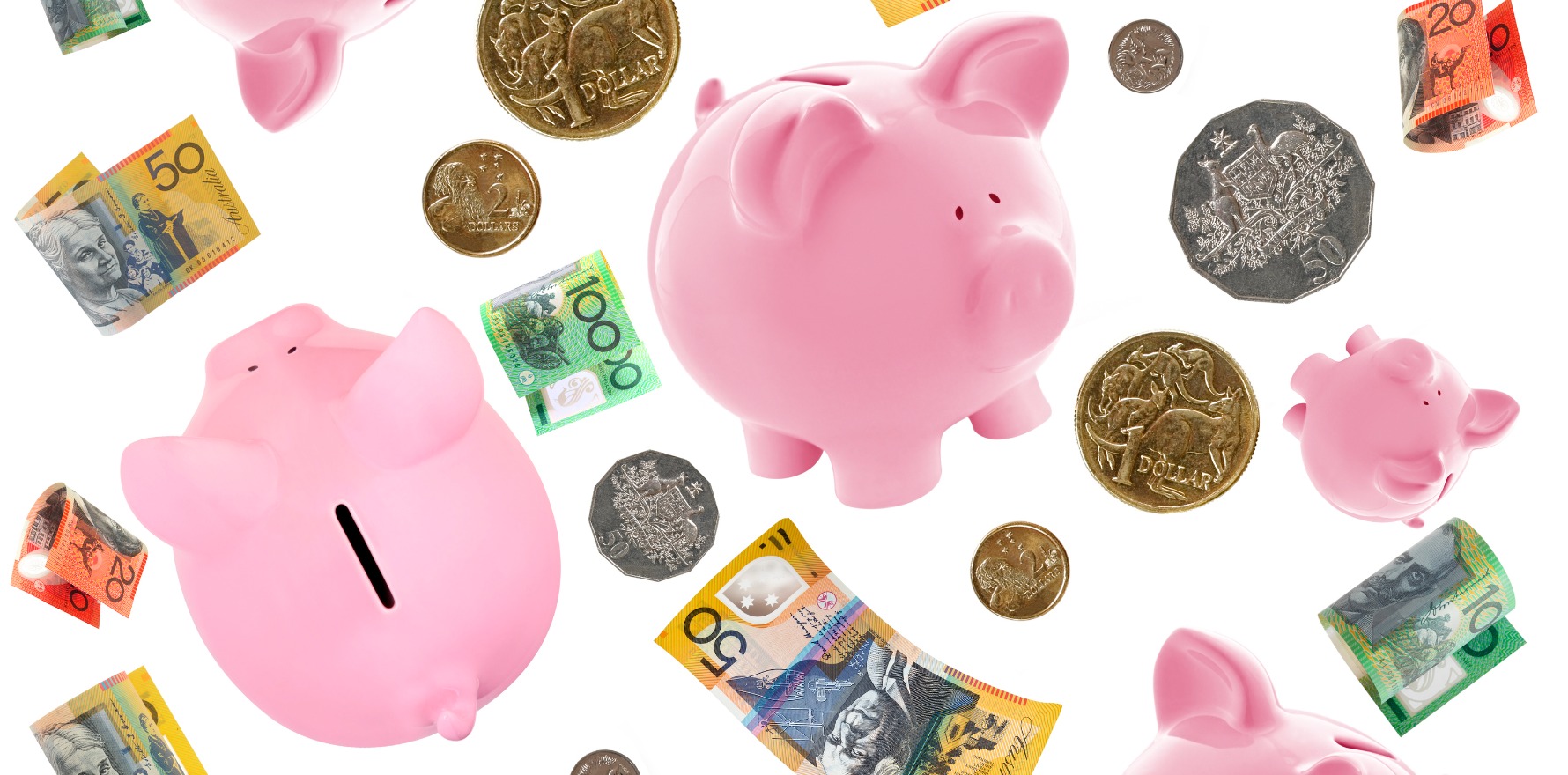 Budget night is fast approaching, and GPs have special reason to tune in this year: for months, Health Minister Mark Butler has been promising a big reveal on Medicare reform.
One of the key details to look out for on budget night will be which recommendations from the Strengthening Medicare Taskforce final report receive funding.
The biggest idea to come out of the taskforce was a recommendation to introduce voluntary patient enrolment, which would see block funding integrated with fee-for-service.
Other ideas floated in the final report included more investment in multidisciplinary care, better funding for long consults and a "review of barriers and incentives" for allied health professionals to work to full scope of practice.
At least $750 million over three years has been set aside to fund the recommendations.
Here's what the major players in primary healthcare want to see on 9 May.
AMA
The AMA split its submissions up. Its second and most recent instalment asks for private health insurance reform.
The main ask from the association in this regard is the reintroduction of a flat 30% premium reduction via the private health insurance rebate for people under 65, which it estimated will cost about $5.3 billion over four years.
It's a hefty sum, but the AMA believes it will encourage more people to take out private health insurance, putting downwards pressure on insurance premiums.
"The private health sector is an essential pillar in Australia's health system, and we need to ensure it remains attractive to younger Australians and provides value for everyone," AMA president Professor Steve Robson said.
In its first submission, which focused on general practice, the AMA's three priorities for the Strengthening Medicare Taskforce money were:
Indexing the workforce incentive program and lifting the incentive cap to 7000 standardised whole patient equivalent,
Aligning the definition of afterhours care with that of the Approved Medical Deputising Service to encourage GPs to run in-clinic afterhours services, and
Implementing voluntary patient enrolment.
Altogether, it estimates these reforms will cost about $890 million, $140 million more than what has been allocated to fund the taskforce recommendations.
In the section on longer-term funding goals, the AMA asked for a new attendance item that would cover consults between 15 and 19 minutes, at an estimated cost of $1 billion over four years.
RACGP
As covered in The Medical Republic last month, the RACGP has five headline demands: increases to long consult rebates, targeted care for certain marginalised groups, growth in the GP workforce, support for GPs who see patients in the week after a hospital admission and better access to medicine.
The RACGP's pre-budget submission was released before the Strengthening Medicare Taskforce report, meaning its suggestions do not necessarily line up with the specific recommendations from the report.
Properly remunerating long consults was priority area #1.
As an alternative to the AMA's 15-19 minute consult, the RACGP's proposed solution to the long consult problem is to increase the patient rebates for Level C and D consults by 20%.
This comes at a cost of $335 million per year, or $1.3 billion over four years, making it just slightly more expensive than the AMA solution.
The second most expensive item on the college's wish list is introducing targeted funding for older patients, people with mental health conditions and people with disability in the form of service incentive payments.
The service incentive payments would cover different relevant health treatment plans for people from each of those groups.
GPs would be eligible to receive $100 per patient where a target level of care is provided and a $150 payment for providing the majority of care in a calendar year. Together, these would cost an estimated $550 million each year.
But the most expensive RACGP recommendation by far is tripling the Medicare bulk billing incentives, which would cost an extra $1.4 billion every year.
ACRRM
The rural college aimed slightly lower in terms of increasing the bulk billing incentive payment, asking instead to double the rural bulk billing incentive for Modified Monash areas 3-7.
It did not cost this recommendation, but it seems safe to say it would be far less than the RACGP ask of $1.4 billion per year.
"We need significant reforms to the Medicare system, including blended funding models and flexible funding pools to support bespoke, tailored solutions which support the rural generalist model of practice and recognise the complexity and context of rural and remote practice," ACRRM president Dr Dan Halliday said.
ACRRM is in favour of blended funding models as a supplementary funding source to the MBS, but stressed that it must be fit for purpose.
Other investment recommendations, for instance, included extending rural-specific MBS rebates to better reflect practice costs and complexity in non-metro areas, as well as rural loading for blended models and funding mechanisms that support rural generalist models of practice.
Its second big idea is to bolster funding and support for the growing rural generalist workforce.
This involves an additional $12.5 million per annum to expand ACRRM's training scheme, along with 50 extra places for rural generalist trainees in the John Flynn Prevocational Doctor program and $3 million to establish 100 scholarships for rural and remote medical students.
RDAA
The rural doctors' association also requested a boost to the John Flynn program, recommending the government introduce an extra 150 full time prevocational medical positions on top of the 250 new positions already set to be rolled out over the next few years.
According to the RDAA, the additional positions would enable around half of all Commonwealth-supported medical graduates to do a rural rotation in their first six postgraduate years.
Like ACRRM, the RDAA also asked for increases to rural incentives. Instead of asking for an outright increase, though, it suggested indexing payments at a rate of 5% for one year, and then according to the consumer price index every year following.
Other recommendations included fully rolling out the national rural generalist pathway, expanding the Workforce Incentive Program for rural consultant specialists and establishing a housing program to support workforce retention in remote Australia.
Pharmacy Guild of Australia
The Pharmacy Guild hasn't put out a pre-budget submission in the traditional sense, but it has re-started its affordable medicines campaign in what seems to be a pre-budget push to lower the PBS maximum co-payment.
According to the Guild, reducing the maximum co-payment from $30 to $19 – even though it was lowered from $42.50 to $30 just last year – is a must in response to reports of Australians being unable to afford their own prescription medicines.
"We have made no secret that we have wanted to go further and reduce the cost by another $11 to bring the maximum co-payment down to just $19, so more Australians can afford medicines for themselves and their families," Guild president Professor Trent Twomey said.
The Guild remains opposed to 60-day dispensing, which would save on costs by effectively halving dispensing fees.
Pharmaceutical Society of Australia
Scope of practice is the number one item on the menu for the pharmacists' professional association.
Recommendations include expanding non-dispensing pharmacist roles in general practice, allowing pharmacists to administer injectable medicines where prescribed and allowing all pharmacists to deliver vaccines.
The plan for supporting general practice entails $3 million over four years, which would fund a GP-pharmacist collaborative prescribing pilot.
The society also recommended expanding the workforce incentive program to encourage GPs to work with pharmacists in non-dispensing roles and to introduce MBS items for general practice pharmacists.
These would be similar to nurse practitioner items.
In just two weeks Wild Health is hosting a summit on the huge topic of health reform in Australia. Tickets are selling fast so make sure you book soon. More information and tickets HERE.