15 December 2022
Inside England's parallel GP crisis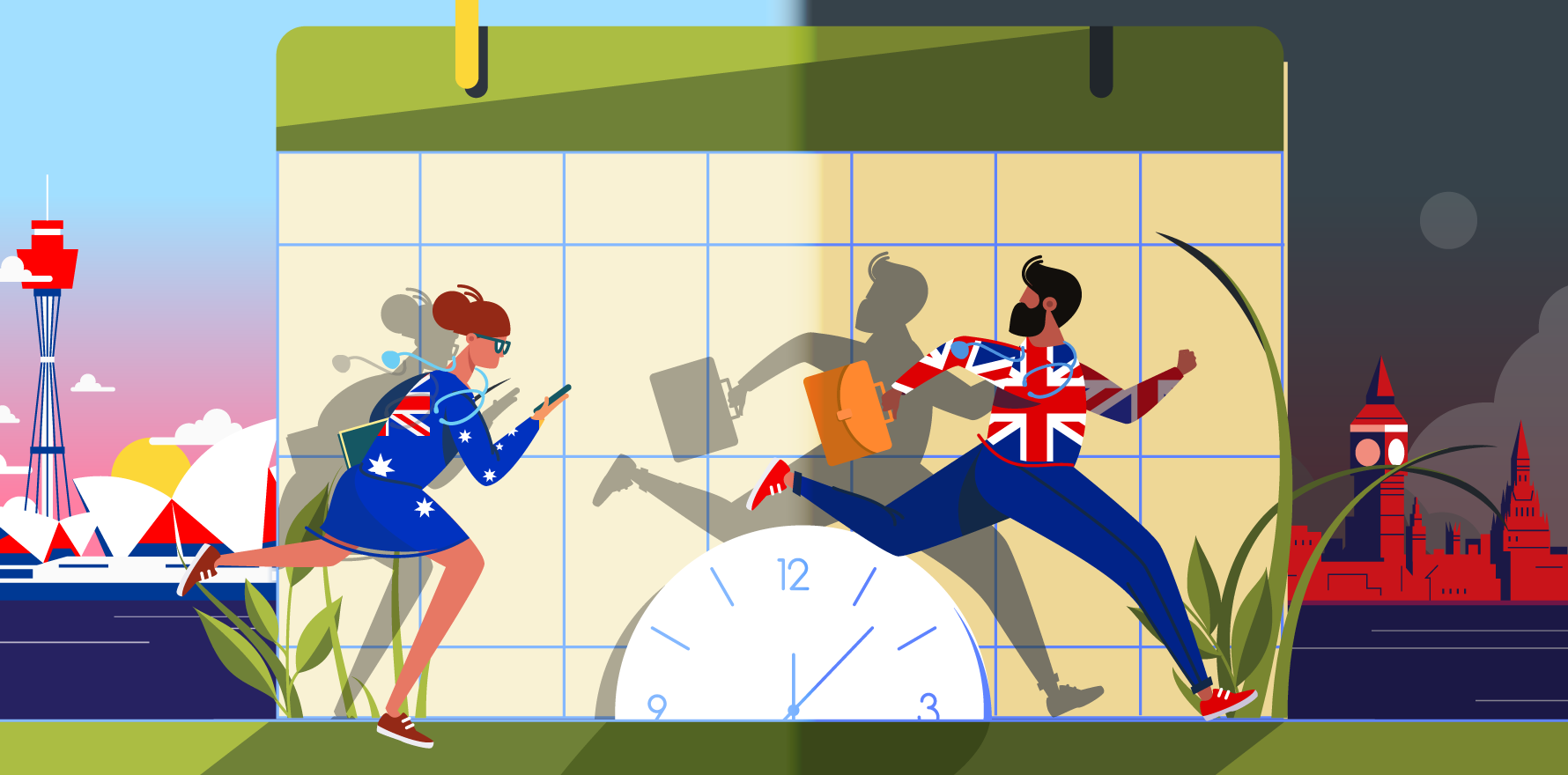 Media beat-ups, patient abuse, flatlining registrar numbers and rising practice costs are not unique to general practice in Australia.
Doctors in England say they're living in the "dark last days" of general practice.
Last month, acting chair of England GP Committee at the British Medical Association Dr Kieran Sharrock asked colleagues at the Conference of England Local Medical Committees to consider what industrial action they would be prepared to take.
"If we ballot the profession on industrial action, will that 'yes' be loud enough to be heard by the government?" Dr Sharrock asks.
The British Medical Association and National Health Service are currently preparing for the next round of GP contract negotiations, which will lay out working conditions between 2024 and 2029.
Earlier this year, our Health Minister Mark Butler all but confirmed that Australian general practice was likely heading toward a voluntary patient enrolment model. Despite AMA and RACGP assurances that any program would be strictly voluntary, there's been a growing sense that if voluntary enrolment is introduced, a move to UK-style capitation is inevitable.
Any move to replicate the English situation is met with shudders among GPs in Australia, many of whom left the UK to escape the worsening conditions. The most obvious of these is remuneration: since capitation was first introduced in the UK in 2004, the average GP income has not only stagnated, but fallen. Between 2008 and 2017, the average income adjusted for inflation and sessions worked decreased by around 10%.
If capitation is truly the way that Australia is headed, the current state of general practice in England could be its Ghost of Christmas Future.
England's GP crisis in numbers:
In May, roughly one in seven GP posts were sitting empty
Just 15.3% of medical students go into GP training
The number of full time, qualified GPs in England has decreased by nearly 1900 since September 2015
5% of patients have to book a month or more in advance
The BMA says two thirds of GPs report suffering from depression, anxiety, stress, burnout or emotional distress linked to their job
Flagging recruitment
Recruitment failures are the original sin of general practice in both England and Australia.
"Everything emanates from that, really," says Jaimie Kaffash, editor of British GP magazine Pulse.
"All the problems that we've got – the media backlash against GPs, the burnout, the lack of access – the increase in demand plus the lack of GPs are the two drivers of all of this."
Although the British government has never gone so far as wiping student debt for medical students who work in underserved areas, there has been a concerted effort to make general practice training more enticing over the last seven years.
Since 2016, the NHS has offered £20,000 ($36,300) to GP registrars who agree to work in areas of England where GP training posts have stood empty for several years.
Health Education England also increased the number of training places, a measure which Mr Kaffash says has worked relatively well.
Despite an increase in the number of students going into general practice training, there are now roughly 2000 fewer full-time-equivalent GPs in the country than there were in 2015.
This adds up to a total shortage of around 4200 GPs across England, which has a population of 56 million.
"We are getting more people in training – however, they don't tend to stay," Mr Kaffash tells Wild Health. "They don't tend to stay in general practice, or they go less than full time."
There's also an ageing workforce, with a high number of doctors hitting retirement age and exiting the system.
Even if every single GP training post was filled going forward – there are about 4000 on offer each year – the exodus of doctors and tendency to work fewer hours mean it would still take several years to bring the workforce back to baseline.
Unsafe workload
That's several years that many current GPs aren't certain they can handle.
Despite the staff shortfall, English GPs did 320 million appointments in the year to October, about 25% more than they would have done pre-pandemic.
Dr Sharrock, the BMA GP representative, tells Wild Health that his personal workload is bordering on unsafe.
"I regularly do 80 to 90 contacts with patients each day," he says. "It's safe to probably do 35."
By the end of the day, he's tired, stressed and concerned about the decisions he's making.
"I'm worried about the fact that I'm probably not as compassionate at the end of the day with patients as I should be or would like to be," Dr Sharrock says.
There has been little sympathy for GPs like Dr Sharrock.
In November, the NHS made good on a threat to publish statistics on how many appointments each individual GP clinic does each month and what proportion were done remotely.
Conservative tabloids The Daily Telegraph and Mail Online have latched on to use of telehealth as a marker of declining quality, using the data to create "name and shame" league tables that individual practices with the fewest face-to-face and fewest same-day appointments.
One article in The Telegraph details patient outrage after a GP moved from West Sussex to Cornwall – around 400km – but continued to offer telehealth consults at the small West Sussex clinic.
"I think it should be celebrated that she stayed working in a profession that's losing people all the time, rather than just downing tools and walking away," Dr Sharrock says.
"Then to be vilified in the press for doing that?
"You'd just think, well, if you don't want me to work remotely, I'll just pack it in then."
Whether the media-led backlash is a true reflection of community sentiment or confected outrage, it has certainly damaged GP morale.
"There's been a consistent feeling of general practice being under pressure in the press and from politicians as well," says Dr Sharrock.
Keeping the lights on
On top of the political and media pressure is the cost-of-living crisis currently playing out across England.
Inflation has gotten so bad that practices are having to decide whether to make staff redundant or quite literally keep the heating and lights on.
"Our hospital colleagues go to hospital, and they can work next to someone and they can turn the lights on in the operating theatre," Dr Sharrock says.
"They don't have to pay the operating department and they don't have to pay the colleague who's helping them in the operating theatre, because they're not responsible for that."
Even though most GPs are paid a salary by the NHS, it's the individual contract holders at each clinic who pay the utility bills.
"All our staff, all our heat and light and equipment we buy to treat patients comes out of the pockets of the people who have the contract," says Dr Sharrock.
"You either have to decide 'do I not pay my mortgage and lose my house?' or 'do I cut the number of people I have working for me in the surgery?'"
Industrial action
At the conference in November where Dr Sharrock asked his colleagues how far they were willing to go, attendees voted on a radical motion to mass self-report to the Care Quality Commission as "requiring improvement".
It's a move equivalent to calling up the Australian Commission on Safety and Quality in Health Care and declaring that your practice should not be accredited. The aim, if passed, was to draw attention to the inability of practices to offer safe and effective care when there are widespread system failings outside of primary care.
It did not pass.
A motion that did pass was a resolution to cut core GP opening hours from 8am-6.30pm down to 9am-5pm. It was an effort to restore a semblance of work-life balance to the profession, with delegates finding that the current opening hours are discriminatory against GPs with families.
Inflationary pressures are also behind the move.
"[Doctors] may have to say, 'actually, we can't afford to open our practice five days a week … I can only afford to pay my staff four days a week, because actually, the costs have gone up by 25%,'" says Dr Sharrock.
Earlier this year, GPs at another local medical committee conference voted to call for caps on workload.
In order for the resolutions to actually go through, the BMA – which is responsible for negotiating the GP contract – would need to convince NHS England to agree to the terms in the next round of contract negotiations.
"Would NHS England go for that? Maybe they would, but the government wouldn't," Kaffash says.
With the press set on the narrative that GPs are not doing enough, capping workload or restricting hours is a politically risky move.
"Putting a cap on workload means that access gets even worse, and that's what [politicians] are really worried about, because this is what is dominating Daily Mail and Telegraph headlines every day," the GP magazine editor says.
Moves ahead
Dr Sharrock is more hopeful.
Jeremy Hunt, who was Health Secretary under David Cameron and Theresa May, is the newly appointed Chancellor of the Exchequer – a role equivalent to that of Treasurer. He is also chair of the Health Select Committee, which produced a report on the future of general practice that Dr Sharrock says was very positive about making the job "doable" again.
With Hunt at the budgetary helm, Dr Sharrock is optimistic about the impending contract negotiations – but he's still bracing for the possibility of industrial action.
"We wouldn't be a union if we didn't think about what we could do," he says.
There's already a committee within the BMA tasked with looking at potential avenues for industrial action. Dr Sharrock, who is not on that committee, says the focus is on looking for courses of action which wouldn't endanger patients.
One possible avenue would be for GPs to stop doing non-mandatory administrative tasks. The "advice and guidance" service, for instance, isn't mandatory for GPs but does help the government keep outpatient wait times down. It essentially involves a GP contacting a hospital consultant directly via phone or email for advice, instead of writing a referral letter.
"If we stopped doing advice and guidance … theoretically, that is bad for patients because it might delay their care," Dr Sharrock says.
"But actually, it's an administrative thing that we could stop doing that would just show that we're not happy."