19 November 2020
It's time to embrace video telehealth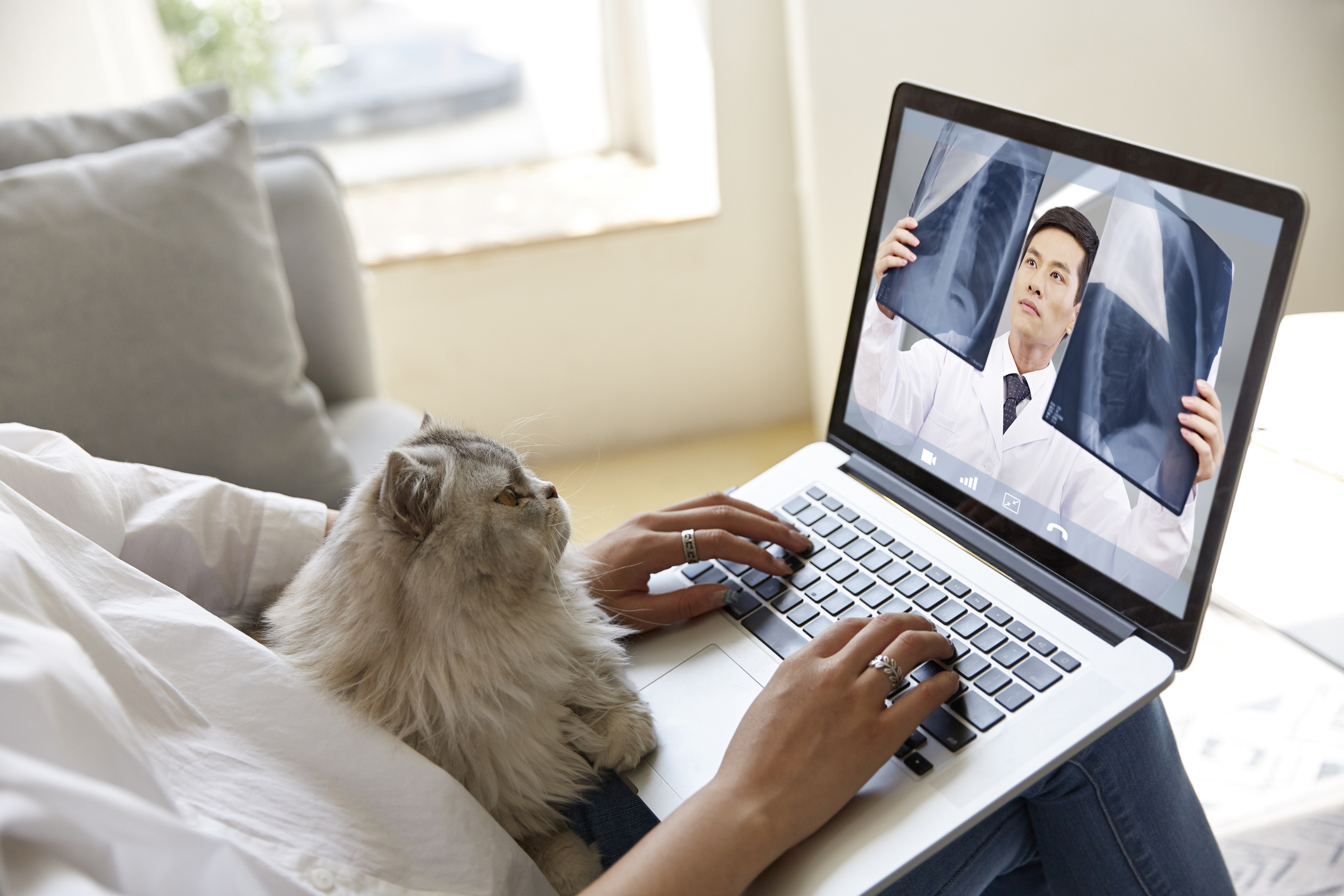 Whilst widespread telehealth usage may have been born from necessity, it quickly became clear healthcare professionals and patients loved the flexibility it provided.
With the immediate extension of MBS telehealth items, new funding to integrate telehealth into Australia's healthcare system post-pandemic, high patient satisfaction rates and continued expansion of the NBN, it's clear that virtual care is here to stay.
If you need more convincing, just look at recent articles from Forbes and The Medical Republic, that describe how failure to adopt new technology not only hinders practice revenue growth but can also worsen continuity of care and patient outcomes.
Whilst many GP practices leant heavily on the telephone during the height of COVID-19, the AMA, RACGP, MBS and ACRRM all recommend video consultations as the preferred method of care. Coviu makes this transition seamless.
Spun out of the CSIRO in 2018, Coviu was purpose-built to make digital transformation as easy as possible for clinicians and patients. The platform replicates traditional brick-and-mortar workflows and facilitates in-call payments, patient triaging, online appointment bookings, integrations with your practice management systems and more.
As a web-based solution, Coviu works on all modern devices. Simply sign up, add your clinicians to the account and be ready to offer secure and feature-rich video consultations within a couple of minutes.
With Coviu, you get to decide how much to charge the patient. Whether you privately bill, bulk-bill via Medicare or even add a small 'telehealth' fee for each patient to cover your Coviu subscription, it's entirely up to you.
Patients love how quickly and easily they can join a Coviu video consultation. They simply click a link on their phone, tablet or computer and connect with their healthcare provider in a private virtual room. There's no need to download any additional software or create a patient account.
The best part? Coviu is also equipped with in-built clinical tools, tailored to General Practitioners. Share resources, perform clinical assessments, use artificial intelligence diagnostic tools, and more to optimise your video consultations and patient outcomes. Medicare payment functionality, online prescriptions and referral capabilities are also coming to the platform in a matter of weeks.
Coviu is HIPAA compliant and adheres to all national privacy and security legislation. All calls are end-to-end encrypted, meaning you can rest assured that sensitive patient data is kept safe.
Currently, GP's can trial Coviu's established platform for free using the HealthDirect Video Call service until March 31, 2021. This is an amazing opportunity to try Australia's leading telehealth platform without having to pay a cent. With support from HealthDirect and your local PHN, GP clinics can see just how easy it is to use the system.
Alternatively, if you would like access to the full range of Coviu features, such as Resapp's respiratory cough test or Medicare payments, simply click here for a pricing plan option to suit your needs.
Coviu, Australia's leading video telehealth software, was built for clinicians, in co-design with clinicians. It replicates your existing GP brick and mortar workflows, making digital transformation easy. To date, clinicians have provided over 2.5 million simple and secure video consultations across the country via Coviu.