9 February 2023
Let an AI take your notes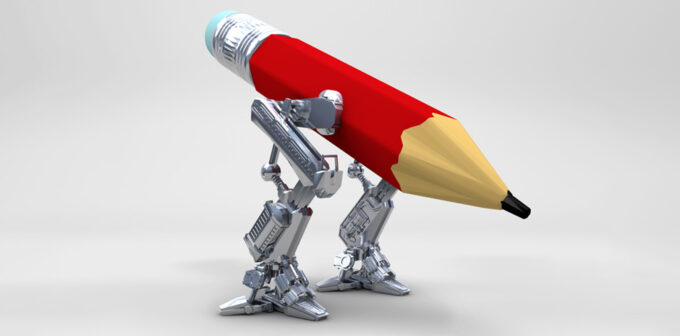 The one advantage of the pandemic is that it accelerated digitisation in healthcare.
With clinicians overloaded and staff shortages worsening, improving clinical documentation, workflow and optimisation of electronic medical records is more critical than ever.
The next step in Australia's healthcare digital transformation is the adoption of artificial intelligence solutions that allow doctors and nurses to deliver an improved standard of care while modernising processes in healthcare environments to save time and money.
It's a critical time for healthcare leaders to improve conditions for clinicians with technology that can streamline their jobs and allow them to put patients first.
Reduction of documentation
Documentation is a significant contributor leading to the exhaustion and burnout of healthcare clinicians. While it forms the very backbone of the healthcare industry, outdated recording methods are holding staff back in a rapidly moving setting. The increased volume of patients comes with an increase in documentation, placing a heavy burden on an already shrinking workforce. In fact, recent research by Nuance found that UK clinicians are spending approximately 13.5 hours a week adding to or creating documentation.
AI-powered speech recognition is a solution that can support healthcare staff by reducing the time they spend documenting. We speak much faster than we type.
Dragon Medical One uses artificial intelligence to capture voice-generated content into clinical systems accurately. Most importantly, it's a solution that is built with the end-user in mind by enabling clinicians to minimise repetitive tasks and focus on spending time with patients.
We've seen the impressive benefits of the technology first-hand in one of Queensland's most digitalised hospitals, Mackay Base Hospital. With over 271,000 outpatient visits a year and an Emergency Department that cares for more than 81,200 people each year, the hospital has committed to digital transformation to better its healthcare provision.
By using Dragon Medical One, Mackay Base Hospital's Emergency Department saw a 30% reduction in time spent on documentation. Traditionally, healthcare clinicians were typing at 30 words per minute with a low level of accuracy. The adoption of the technology resulted in 170 words a minute of error-free voice-to-text notes.
Admin time is expensive and in 2023 organisations will need to do more with less across every industry as budgets tighten. By simply using their voice, clinicians can instantaneously capture the patient's story with detail and accuracy, while investing less time.
Lightening the pressure on healthcare staff
A recent survey of over 10,000 Australian healthcare professionals by the Royal Melbourne Hospital revealed 61% experienced anxiety during the pandemic, with 58% and 28% having burnout and depression. The impacts on clinicians' mental health are compounding, causing many to consider leaving the profession.
A lasting effect of the past two years is the ongoing backlog of medical procedures and consultations, specifically in states that were the most hit by the pandemic. Non-urgent care was scaled back significantly, and waiting lists have only grown since.
Now, we're seeing healthcare professionals fight to catch up with rescheduled appointments and surgeries while managing the influx of new patients they're seeing daily.
As this pressure continues to scale, the detriment to clinician wellbeing and the risk of losing talent in an already shrinking workforce will increase.
Healthcare leaders must consider how they can alleviate pressure on their struggling teams and lighten their workload. Clinician satisfaction must be at the forefront of every leader's mind, and outdated procedures and inefficient administrative systems make an already stressful job worse.
Right now, work pressures are bleeding into clinicians' personal lives and stripping them of work/life balance. They're working more hours and sacrificing their breaks to keep up with patient workload.
AI solutions can be personalised to best serve the setting they are being used in and particularly helpful in automating commonly used content that can be added to clinical notes, without a second thought.
Improved quality of patient care
With the limited number of staff available to share a pressurised workload, overworked and time-poor clinicians are more likely to be in situations where patient care is compromised. Often for clinicians, there's a feeling of a loss of control when they're not able to keep up with the uphill battle of entry into EMR.
Instead of spending time typing up notes, healthcare practitioners want to be doing what they trained for, and that is engaging with their patients. AI can transcribe the relevant information simultaenously into clinical documentation. The improved quality of notes improves the experience for not only the healthcare professionals using them but also the patient because it ensures seamless transition of care during handover.
Further, solutions such as Dragon Medical One are hosted on the cloud, enabling an easily accessible overview of patient medical history in real-time for practitioners. Having access to a full view of patient information can improve doctors' ability to diagnose and treat patients, and improve decision-making.
Healthcare coordination via cloud technology can create a better-connected ecosystem that can efficiently exchange patient information between healthcare information systems. This boosts the availability of discharge summaries and supports the handover to the GP faster while reducing the double-up of treatment and the referral of medical testing.
The bottom line
The future of healthcare is AI-powered solutions. There's no reason to avoid the deployment of technology that has proven time and time again its ability to better the experience for healthcare staff and improve outcomes for patients.
For healthcare leaders to manage the worsening challenges in the years to come, the industry needs to generate efficiencies and optimise its operations, which is what AI-powered solutions via the cloud have the power to drive.
Dr Simon Wallace is the chief clinical information officer at Nuance Communications.