19 October 2022
Medicare stoush goes live on stage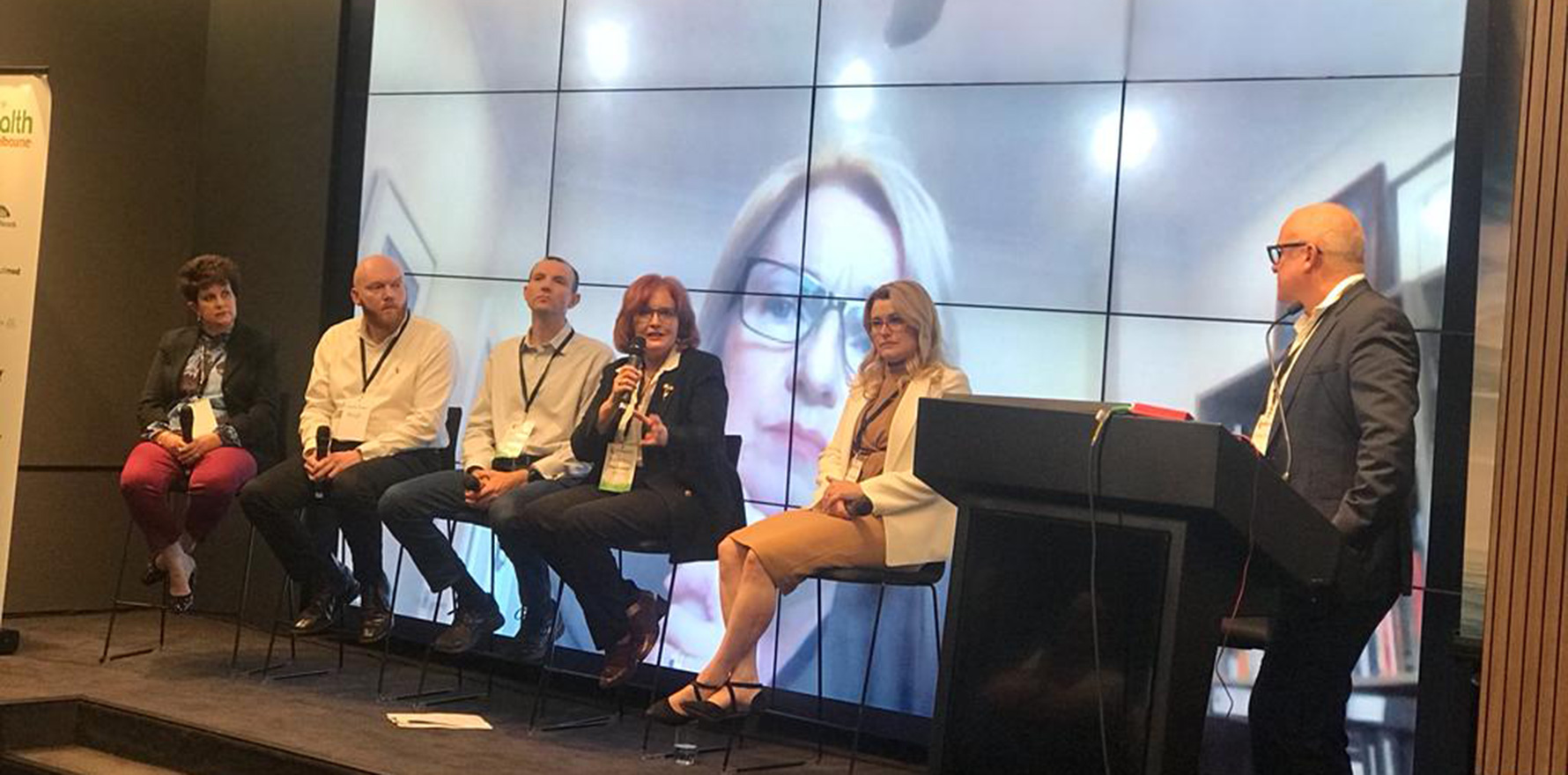 The storm over Medicare billing reached a moment of calm on Tuesday as Dr Margaret Faux and Adjunct Professor Karen Price came virtually face-to-face at a digital health conference.
In the morning the lawyer blocked the RACGP president on Twitter; in the afternoon the two sat together on a panel about funding at the Wild Health Summit in Melbourne – although Dr Faux was on a screen.
Monday's stories in Nine newspapers and on the ABC, about medical practitioners committing widespread Medicare overbilling and fraud, provoked indignation among doctors across the nation. The stories reported an $8 billion waste of funds through Medicare misuse, using as their key source Dr Faux, who runs a billing compliance company, has a PhD on medical claiming and compliance and has written regularly for Wild Health about Medicare complexity.
A Twitter storm of criticism quickly grew against Dr Faux and the media investigation. Professor Price hit back against the media investigation, asking for these "dreadful suggestions" to be substantiated. She tweeted on Monday night that "[Margaret Faux's] own thesis contradicts her statements".
By Tuesday afternoon Professor Price and Dr Faux were sitting on a panel together speaking about funding reform. Professor Price was unable to contribute to an earlier panel but agreed to turn up for a substitute session later in the day. Dr Faux Zoomed in for the panel, appearing much larger than life on a huge screen behind other panellists who included Dr Chris Irwin, founder of the Australian Society of General Practice, and Dr Emily Kirkpatrick, Deputy Chief Medical Officer of South Australia.
The conflict was diplomatically avoided for the first half of the session until regional commissioning consultant Jay Rebbeck gave a respectful nod to the matter. Rather than add fuel to the fire, he created an inroad for agreement between Dr Faux and Professor Price.
"You have these poor GPs that working at rural and remote areas and they just can't make the business model work. And then you have things like were in the headlines recently about – well, I won't go into the details but Margaret, you're well aware of that," Mr Rebbeck said.
But his next statement had both Dr Faux and Professor Price nodding in agreement;
"And more often than not it's because of good people, bad systems," he said.
At one stage a GP audience member suggested removing the legislation that prevents co-payments with bulk billing, and to allow private health funds to fund the gap.
Dr Faux asserted this was not a solution, saying her research indicated that Australia would imitate the US practice of GP clinics posting signs stating "Medicare patients not accepted here".
"Because doctors are human, they will shift their business model to where the money is and they will just have private healthcare," Dr Faux said.
Some panellists jockeyed to respond to the idea with Dr Chris Irwin saying that co-funding with private health funds will cause "massive inflation and healthcare costs to the patient. And it'll essentially signify the end of bulk billing."
An audience suggestion for an alternative general practice model in public hospitals staffed predominantly by trainee GPs was met with interest from Dr Faux.
"I have not thought of that, that is a really good idea. It's worth considering," she said.
But Professor Price was shaking her head in disagreement.
"That won't work as they are often the most challenging, complex, multimorbid patients. So putting them on to new graduates would be a disadvantage to those patients," she said.
Dr Faux raised another "elephant in the room", namely that the GP funding system was built because of section 5123 of the Australian constitution, which has enshrined the small business nature of medical practice in Australia.
"The problem is the law: you have to change the constitution. That's a really tricky one to change because the only way we can change that is with a referendum," Dr Faux said.
Shortly after, Professor Price replied.
"I'd like to change the constitution along with Margaret. And we might join up for that – which would be a sight to see, wouldn't it Margaret?" she said glancing back to look at the large Zoom image of Dr Faux behind her.
PURCHASE Wildhealth Melbourne 2002 POST EVENT CONTENT HERE – $195 (inc gst). Please note the recording will be available later next week.
Main image shows, from left to right: Tracey Johnson, CEO of Inala Primary Care; Dr Chris Irwin, ASGP founder and president; Jay Rebbeck, managing director of Rebbeck Consulting; Adjunct Professor Karen Price, RACGP president; Dr Emily Kirkpatrick, Deputy Chief Medical Officer at SA Health; and Jeremy Knibbs, publisher of The Medical Republic and Wild Health.