11 March 2022
Monash Health leverages UpToDate to transform delivery of patient care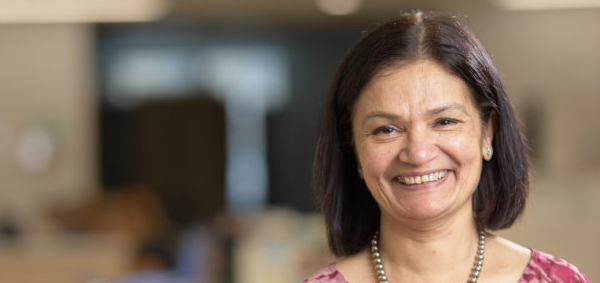 Trusted reference helps practitioners access clinical evidence faster to support decision-making.
Wednesday 9 March, 2022 – Wolters Kluwer, the leading global provider of trusted clinical technology, has been selected by Monash Health to provide UpToDate®, the only clinical decision support solution associated with improved patient outcomes, to medical practitioners across Victoria.
Monash Health is a leading academic clinical service that delivers safe, high-quality care across the entire lifespan from pre-birth to end-of-life. As the largest public healthcare service in Victoria, its team of more than 22,000 professionals work across 40 locations in Southeast Melbourne, providing roughly 3.6 million episodes of care each year to the community.
In the current healthcare climate, there's a critical need for health professionals to have high digital literacy and leverage faster, evidence-based clinical decision-making tools at scale. An easy-to-access centralised resource like UpToDate, which can be used at the patient's bedside, means fast, real-time patient care optimisation can be successfully achieved.
UpToDate is now being provided as a trusted reference, helping Monash's practitioners, particularly junior doctors, continuously learn and apply guidance from a wealth of medical, evidence-based resources and worldwide experts to the patients they are treating in record time. UpToDate produces an actionable answer to a clinical question within a five-minute time frame.
Associate Professor Anjali Dhulia, Chief Medical Officer and Executive Director of Medical Services at Monash Health, says the organisation's partnership with UpToDate, which began July 2021, will help ensure frontline healthcare workers have access to important decision-making support.
"At Monash Health, we're pleased to now be able to provide UpToDate as a clinical resource to our healthcare workers, right at the point of care. We know that UpToDate is one of the most widely used decisions support resources available today, and its availability will ensure we can quickly access high-quality information in a time-sensitive working environment. Our clinical staff have welcomed the availability of UpToDate at Monash Health," she says.
Because UpToDate's content is continually reviewed and updated, Hong Nguyen, ANZ Regional Manager for Clinical Effectiveness at Wolters Kluwer, Health, notes that this partnership will continue to help build up the resiliency of Monash Health's practitioners, supporting them in remaining agile, providing cutting-edge clinical care, and coping with change. This is especially important against the backdrop of the COVID-19 pandemic.
"Our team is delighted to partner with Monash Health to ensure its network of clinicians have access to the latest evidence-based information at their fingertips," he says. "It is extremely exciting as I believe it will ultimately increase quality patient outcomes while decreasing the number of patients in emergency rooms. We look forward to nurturing this partnership with Monash Health, supporting them now and into the future."