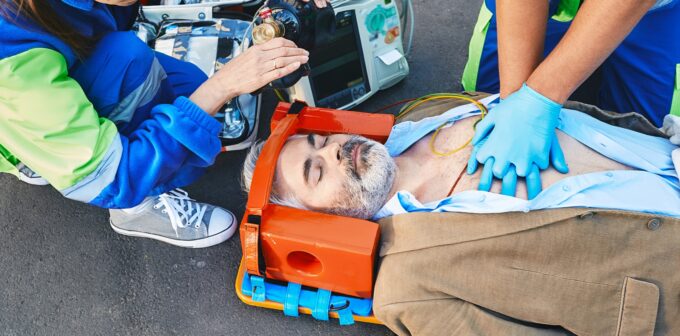 Doctor groups have welcomed funding for longer consultations, the introduction of VPE, and a focus on multidisciplinary team-based care among the Medicare taskforce's longer-term recommendations, but fear the group's report offers no immediate relief for the primary care crisis.
To help general practice manage complex chronic disease, the taskforce report released earlier this month recommended introducing blended funding models, integrated with fee-for-service, and including funding for longer consultations. The taskforce also backed incentives to promote bundled care packages for the most vulnerable patient groups.
The taskforce recommended introducing voluntary patient enrolment (VPE) as a way to improve continuity of care and strengthen the relationship between the patient and their care team. This measure was supported elsewhere in the report's emphasis on multidisciplinary care, but it's also one that has raised concerns among some within the profession about its being used to usher in capitation, leading to a decline in funding.
"VPE needs to be supported with a clear and simple value proposition for both the consumer and their general practice or other primary care provider," the report said.
While the taskforce called for greater investment in Aboriginal Community Controlled Health Organisations to commission primary care services for their communities, it was vague on funding in the bush. The report recommended "new funding models that are locally relevant for sustainable rural and remote practice in collaboration with people, providers and communities". While it said rural and remote Australians with little to no access to a GP were not to be disadvantaged, including where their care was provided by other healthcare providers, it was short on further detail.
The report also called for funding to be strengthened so Australians on low incomes can access primary care for free or at low cost.
Meanwhile urgent care clinics, a key plank of the Albanese government's election pitch, were recommended as the route to increasing access to primary care in the after-hours period and to reducing pressure on emergency departments.
Flagging multidisciplinary care as a key part of strengthening the universal care system, the taskforce called for speeding up the supply and distribution of GPs, rural generalists, nurses, nurse practitioners and midwives, pharmacists, allied health, Aboriginal and Torres Strait Islander health workers and other primary care professionals.
However, when asked where an adequate workforce would come from, and whether there were any timelines, at a news conference, Health Minister Mark Butler was short on detail.
"Well, [the GPs] come out of medical school," he told reporters, noting the slide in the number of medical graduates choosing general practice as a career path. "You don't turn that around in 12 months – to grow a cohort of general practitioners takes time.
"I think frankly we need to pull all of the colleges together and talk about the distribution of post-university training between the different specialties, general practice being among them."
The report also recommended states and territories "review barriers and incentives for all professionals to work to their full scope of practice", with NSW Premier Dominic Perrottet having been the most prominent voice in pushing for the introduction of pharmacist prescribing nationwide.
Its call to also "facilitate integration of specialist and hospital services with primary care, and integrate primary care with mental health, aged care, community and disability services" and to increase the commissioning of allied health and nursing services by PHNs to supplement general practice teams in underserved and disadvantaged communities, is something that has been supported in principle by doctor groups, but only if the team is led by a GP.
In a section on data and technology, the report said the My Health Record system should be upgraded, including by "requiring 'sharing by default' for private and public practitioners and services, and making it easier for people and their health care teams to use at the point of care".
The way health data is shared across GP, hospital and other healthcare systems should be improved, the report said, including through legislative measures and the regulation of clinical software and improved technology.
The Albanese government last year provided a $250 million infrastructure package for improvements to practice rooms and other day-to-day equipment, but the taskforce also called for further improvements to primary care IT infrastructure, and education and support to primary care practices to maximise the benefits of data and digital reforms and to minimise risk.
It also recommended making it easier for Australians to access, manage, understand and share their own health information through improving digital health literacy.
Finally, the taskforce recommended strengthening the role for PHNs in supporting moves to new ways of working, such as the introduction of VPE, and to support the continued development of practice management as a profession.
Mr Butler offered a measured response when asked whether an increase to the Medicare rebate was on the cards.
"I'm not ruling anything out," he told reporters. "There was a very clear discussion in the taskforce about affordability and clearly affordability is a major challenge. As a Labor government, we're considering a whole range of options about the Medicare rebate as well as all of these reforms."
However, he also repeated his refrain from recent days that adding more money to existing systems was not a solution.
He also warned that many of the report's more substantial measures, such as blended funding and rebuilding the My Health Record, would take time to implement.
He said the report would now go through the Budget process and only on Budget day would the full detail be revealed on how the previously allocated $750 million would be spent.
The AMA welcomed the longer-term goals of the report, but president Professor Steve Robson said more immediate action was needed.
"There are good, long-term initiatives that we think will strengthen Medicare over the years to come," he said. "The problem is there is absolutely nothing in the report as released today that will allow Australians who are struggling to see or afford a GP to see a GP any more quickly or affordably.
"What we'd liked to have seen today is an announcement that there'll be a retrospective indexation of Medicare rebates for consultation item numbers that would reflect the cost of care, having accounted for the fact that it's been frozen and hasn't been indexed properly for years."
The RACGP also cautiously welcomed the report, particularly the recommendations to fund longer consultations, increase investment in multidisciplinary teams, and to introduce VPE and blended funding models.
"However, despite repeated calls from the RACGP for greater investment in general practice care, the report is silent on measures such as boosting Medicare rebates and increasing incentives for bulk-billing," RACGP president Dr Nicole Higgins said.
"We need serious investment and long-term reform to secure the future of general practice care, but we also need to stem the bleeding in the sector with short-term action right now. We look forward to working constructively with the government, because there is too much at stake to get this wrong."