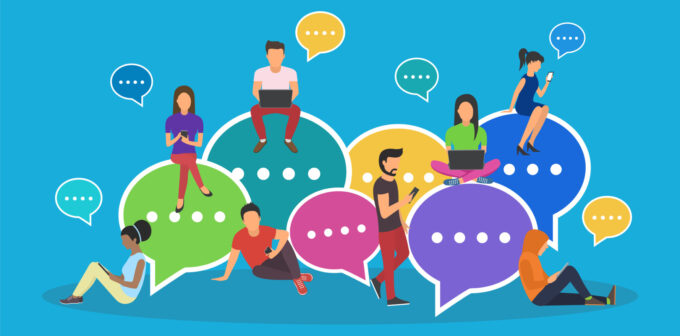 Have you got teens in your care?
This time last year Musculoskeletal Australia started their MSK Kids program, Teen Talk. One year on, Teen Talk is connecting even more young people living with musculoskeletal or chronic pain conditions right around the country.
Open to those aged 13-20, Teen Talk now has over 30 users covering most states and territories. MSK Kid's program coordinator, Buffy Squires, who oversees the Teen Talk platform says:
"I love seeing what the young people are talking about on Teen Talk. They are so kind and supportive of one another. It's great to know that these kids have others who understand what they're going through too. They share their feelings and talk about their health issues but more importantly they have fun, posting pictures of their pets or their latest artwork. It's a really nice space".
As you know, many teens living with a musculoskeletal condition?have?never met another teen going through the same thing.?This is particularly true of those living in remote communities or for kids living with?even?rarer?conditions?such as scleroderma or juvenile lupus. An online portal such as Teen Talk?enables these kids to "meet up" and connect with others who understand.?
Teen Talk utilises a private server through the online portal 'Discord'. Discord is an instant messaging and digital distribution platform designed for creating communities. Users communicate as part of communities called 'servers'. The program is free to use.
For young people, run by young people!
The Teen Talk server is overseen by MSK staff and administrated by three of MSK Kids' teenaged ambassadors, who all live with a form of musculoskeletal condition. The group has established a number of server rules that all members must abide by. More information on the safety of Discord can be found on its website (discord.com/safety).
If you have teens in your care who would benefit from connecting with others, please direct them to the MSK Kids page on Musculoskeletal Australia's website (www.msk.org.au/msk-kids-teen-talk). Here they can find more information including FAQs and tips for online safety.
For more information, or if you have any queries, you can contact Buffy directly at buffy@msk.org.au.