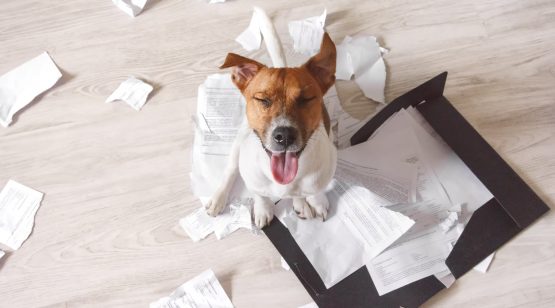 GP bodies remain uneasy with data-sharing arrangements under the Practice Incentive Payment – Quality Improvement, despite having won a reprieve of sorts without sacrificing the payments promised.
The Australian GP Alliance (AGPA) and the RACGP say the incentive scheme is poorly designed, insecure and unready, but that the Health Department is "holding a financial gun to GPs' heads".
Worth up to $50,000 a year for the largest practices, the PIP QI requires the sharing of deidentified patient data with your Primary Health Network using data-extraction software supplied by the PHN, such as Polar or Pen CAT.
The data, which is deidentified before it leaves the practice, will be analysed at the PHN stage to yield 10 improvement measures (including the proportion of patients with smoking status recorded, the proportion of female patients with up-to-date cervical screening, and so on). The data will then be sent to the Australian Institute of Health and Welfare for national-level analysis.
The program went live on August 1 after several delays. The Health Department told The Medical Republic that in the first three weeks 4023 practices had registered for the incentive, or more than 65% of accredited general practices.
After the AGPA complained in July that the program risked compromising patient privacy and commercially sensitive information, the Health Department released a fact sheet clarifying the requirements, including the option to seek a time-limited exemption.
With the exemption, a practice that wishes to participate but does not wish to use the PHN-supplied software has, at most, 12 months in which to implement an acceptable alternative. During that year "practices will need to work in partnership with their local PHN to meet the other requirements of the PIP QI Incentive" but will not have to share any data, and they will still receive quarterly payments.
"The one-off exemption is for a maximum period of 12 months, or until a solution has been implemented, whichever occurs first," the department told The Medical Republic.
AGPA board member and former AMA president Dr Mukesh Haikerwal told The Medical Republic this was still not satisfactory and the AGPA was writing to the department again to seek a different interim arrangement.
The department has made another concession for the first year of the program, agreeing that no data will be sent onwards. "PHNs will not provide data to the AIHW for the first 12 months of the PIP QI Incentive, however trial data exchanges will commence to ensure readiness for this to occur," it said.
Dr Haikerwal said the AGPA wanted GPs to participate in the collection of quality data that would benefit the health system, but the data should go straight to the AIHW.
"We want them to participate in quality improvement, but we want to be sure that when they're doing that, they're not putting their practices or patients in jeopardy in terms of the data, because of the way it's gathered, governed and passed on," he said.
While the health department has justified using PHNs as the middleman by saying many practices already share data with their PHNs using supplied software, Dr Haikerwal said the PIP completely changed the premise and the expectations of the exercise.
The AGPA signatories to the original letter include other prominent GPs with a track record in digital health such as Dr Rob Hosking, Dr Karen Price and Dr Nathan Pinskier.
"The group of eight of us who wrote the letters, we've got around 35 years of average experience in the space," Dr Haikerwal said. "We've actually pushed the whole e-health technology data, quality improvement agenda for that length of time. So it's something that comes with a significant amount of knowledge and expertise."
The department says it has consulted with all relevant doctor groups, citing representation on the PIP Advisory Group by the RACGP, ACRRM, AMA, the Rural Doctors Association of Australia, Australian Association of Practice Management and the National Aboriginal Community Controlled Health Organisation.
But the AGPA says all these representatives are also involved with PHNs, which are funded directly by the department.
"The vast majority of members of that group are directly involved in PHNs or work for somebody who actually is a chair of those organisations at the PHN," Dr Haikerwal said. "So you're not getting a clean steer, you're not getting expertise from people who work in the sector."
Dr Hosking, chair of the RACGP Expert Committee on Practice Technology and Management, told The Medical Republic there nothing wrong in principle with using data in this way, but that there were concerns around consent and the ability of PHNs to manage data securely.
"There is concern among GPs that a patient may think their My Health Record consent somehow implies consent in the practice setting for PIP QI purposes, when it clearly doesn't," he said.
"There is not enough clarity around consent models across the country as a whole. And it is apparent that many PHNs do not have sufficient expertise or resources to be managing data like this.
"Some do it very well while others have no formalised data governance regime or appropriately trained data privacy staff. In the past, the treatment of data by PHNs has been reasonably ad hoc, but PIP QI is on a much bigger scale and requires PHNs to be properly set up and trained.
"No-one is saying that we should not use secondary data from GP practices in order to improve the provision of healthcare across the country. There are just important issues to be sorted on how the data being extracted is managed in terms of privacy and consent and data governance.
"Both the RACGP and the AGPA are recommending we use an entity known to have the expertise and track record as the major group managing the data initially. This could be the AIHW or NPS."
RACGP president Dr Harry Nespolon said the college had raised all these points with the health department at least six months ago and been reassured that all their concerns would be addressed, yet when August rolled around they had not.
"The PHNs are probably not in a position, or not all of them are in a position, to manage the data adequately, but we were told they would be ready to go," he told The Medical Republic.
Dr Nespolon said some of the large practices were far more sophisticated in their data management capabilities than their PHNs. "So they're going to be asked to drop that information into a small PHN whose capacity for data management is greatly inferior. The department has been intransigent up until recently about the capabilities of the PHNs.
"We've pushed very hard and we do have a commitment from the government to review the data management after two years of operation with a view to moving it to the AIHW and not going through the PHNs.
"AIHW needs to have time to build the systems and they need money from the government to do that. And we would say, well then let them do it. Take the time to get it right.
"But we are very concerned that the longer this takes, the less likely the additional funding for the QI PIP will be flowing out to the general practices that desperately needs that money."
Dr Nespolon said there was a lack of choice at all levels, from the software – "at my PHN it's between Pen CAT, Pen CAT or Pen CAT" – to whether to participate at all in the "voluntary" scheme, given few practices could afford to turn down the extra payments.
"Dare I say it, there is a financial gun at the head of GPs."
He asked why practices could not receive incentive payments to undertake analysis of their own data to identify areas for improvement.
"The government has said it wants general practices to look more at their data. That's a legitimate thing for them to say. And they've also said that they're willing to pay for it and we think that's great. Fantastic. Well done. Rather than just making us do it for nothing.
"But they've taken the nuclear option where we're sending all this data off to organisations with questionable ability to deal with that data. This has caused concern among patients, and fair enough.
"It is a legitimate thing to do quality assurance work with your data. But why not keep that within the practice? Patients will feel much more comfortable if it's just within the practice."
If national data aggregation was necessary, he said, it should go straight to the AIHW, which has a history and reputation of dealing with data appropriately.
"It's more about patient trust than anything else. It's better going to an organisation that patients may know about, like the AIHW, rather than a PHN, which is basically just a purely government organisation."
The Department of Health said that if practices "were to solely interrogate their data and not provide it to their local PHNs they would lose the opportunity to understand the healthcare needs of their communities and identify service gaps.
"The data provided to PHNs allows them to coordinate and integrate health services and provide support to general practices on interrogating their data and provide better health services to the community."
Dr Jo-Anne Manski-Nankervis, a practising GP and academic at Melbourne University, and a member of the RACGP Expert Committee – Research, told The Medical Republic there needed to be a wider conversation about the use of this data to get the trust of patients, not just practices.
Dr Manski-Nankervis and Dr Rachel Canaway, manager of the VicREN practice-based research and education network, spoke at the recent RACGP eHealth Forum about best-practice use of primary care data for research purposes. Their principles include transparency, consumer involvement (both practice staff and patients), feedback to practices, and minimising the data collected.
She told The Medical Republic it could never be assumed that deidentified data would stay that way, and noted some recent examples, such as the Myki public transport data that Melbourne University researchers managed to reidentify.
"That's why I think there's a need for communication with the general practice community and the community at large," Dr Manski-Nankervis said.
"It is really important to talk about what type of data is being collected, how we are keeping it safe, how we are limiting access to this data to key people that are needed to process it – and who maybe will lose their job if they try to reidentify it.
"And how will the data be used to make differences to how general practices operate or to the care that patients receive? Arguably the 10 quality indicators have limited ability to really influence health services planning. In the future if they're expanded, maybe they will."
There was a benefit in the PHNs collecting the data before the AIHW, she said, if they could use it for their own quality improvement purposes. However, the AIHW was a far more trusted entity.
Dr Manski-Nankervis, who wrote for MJA Insight in March that Australia was behind many other countries in the use of primary health data for research, said other cultures appeared to have higher tolerance for the risk of data breaches.
"Unfortunately, we probably have to be prepared to tolerate [some level of risk]," she said. "I don't think the risk is ever going to be zero, because where there's a will there's a way and people will try to access data that's been stored securely.
"It's about weighing up the risks versus the potential benefits and understanding the governance structures and all the different things that you have to do to the best of your ability to keep the data safe."