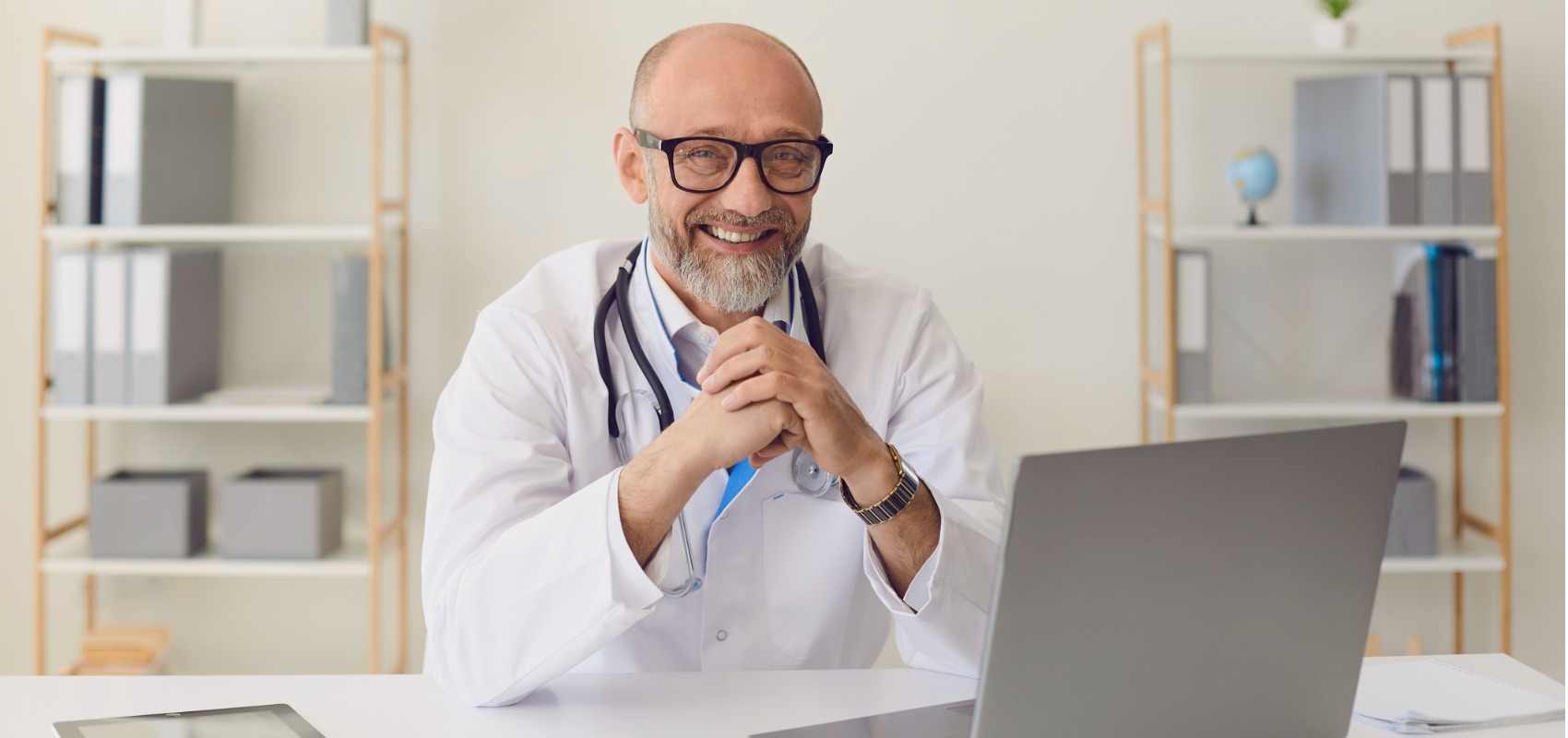 The last 18 months have been exceptionally challenging for doctors.
The impact of a global pandemic, another set of lockdowns, the fast-tracked rollout of COVID vaccinations, changes in administrative and regulatory compliance, misinformation and increased patient demands, it's no wonder health professionals are feeling the pinch of time pressure and workload.
So the question to ask is, how can GPs streamline consults and find efficiencies while giving patients the attention they need?
In a recent Wolters Kluwer webinar, Practice Efficiency: Trends and Opportunities, an expert panel discussed how medical professionals can build efficiencies within the practice using the latest innovations and tools. They shared insights into ways doctors can create an agile and adaptable practice, strategies to streamline consults and gain rapid access to reliable and critical clinical information.
The expert panel included:
Dr Charlotte Middleton, GP and Chief Medical Officer, MedicalDirector
Dr Stuart Jenkins, Clinical Director – Primary Care, Northern Region Health Coordination
Centre – Omnihealth COVID-19 Response, Clinical Director – Primary Care Auckland and Waitemata District Health Boards
Dr Peter Henderson, General Manager – Medical Advisory Services, Avant Mutual
Doug Benjamin, Primary Care Manager AU/NZ, Wolters Kluwer Clinical Effectiveness
Turning around time management amidst a pandemic
It's necessary to acknowledge that we have been living in exceptionally challenging times and the impact of the global pandemic has intensified time pressures for doctors, says Dr Charlotte Middleton, Chief Medical Officer, MedicalDirector
"Across the entire healthcare industry, we all deserve a big pat on the back. We've done an amazing job in the face of the pandemic. We have shown flexibility and resilience during these unprecedented times," Dr Charlotte says.
"We also need to recognise the impact of the pandemic across all levels in the practice. As a doctor, I need to acknowledge that – and work very closely with all of our staff members to run things differently. The question we always ask is: how can we run the practice operations well and efficiently, but still provide optimum patient care?"
Dr Charlotte says finding ways to optimise patient care has involved consistent collaboration and meetings with all staff members, to find strategic ways to streamline patient management and interactions. It has also involved discussions in understanding which software solutions can support these patient-centric strategies.
"As a doctor, the residual impact of the pandemic has been mind boggling. We need to acknowledge that we've had a lot to take on. Our strategy has organically grown into what we've been able to implement along the way – but we've had to act fast and make a lot of changes in a very short period of time," she adds.
Clinical safety, rapid response and COVID-19
In the context of the COVID-19 rapid-response, it's all about making clinical safety a top priority, says Dr Stuart Jenkins, Clinical Director – Primary Care, NRHCC.
"The pandemic and rising importance of clinical safety led to infection prevention and control, such as wearing proper Personal Protective Equipment (PPE), colour coded streaming of patients to manage patient flow, and practice activity," Dr Stuart explains.
Dr Charlotte agrees patient safety and risk management is the number one consideration when implementing digital transformation within a clinic.
"There are a lot of new medico-legal aspects we need to consider when offering telehealth, particularly how to safely manage our patients. We need to focus on the consults, which includes sharing reliable, evidence based resources with our patients to optimise their care," Dr Charlotte says.
Medical professionals have had to accustom themselves with medico-legal advice around patient safety. To mitigate any medico-legal risk, Dr Charlotte says she calls the medical defence unions regularly to confirm her practice is complying with the latest legislative changes and managing things appropriately.
"We have to check in and make sure that what we're doing is appropriate and safe at the end of the day," she adds.
Streamlining the patient journey
Dr Stuart says patients have become more cognisant of their health care needs and the patient journey, as well as 'how and when' to access health care.
"Patients may be going to the practice website, where practices have integrated patient portals with functionalities such as online bookings and telehealth consults. Then there is the more traditional way to call the practice receptionist directly. It is all about considering these individual stages of the patient journey, and interactions with patients, where practices start to analyse how to make the patient experience more efficient and more effective," Dr Stuart says.
A simple example is the effective use of text messaging to send out general information to patients around opening hours or reminders about their upcoming appointments
"Personalised patient-specific texting is a great way to improve practice efficiency in pandemic times," Dr Stuart says. "Practices are seeing rapid growth in direct communication tools like texting, patient portals and video consultations. These patient engagement strategies have made a significant difference in effective practice management."
"However, we're still 20% down on capacity on what we would normally have at this time of the year. We still have ongoing challenges, but fortunately, the use of digital technology has helped us improve our efficiencies."
Removing micro inefficiencies
Undoubtedly, the pandemic has fast tracked technology adoption and forced practices to implement digital health solutions.
Dr Charlotte explains, "COVID has allowed us to implement a lot of these digital solutions quicker than we would have ordinarily. Being able to engage with patients by phone and video has been wonderful."
At the practice level, Dr Charlotte and her colleagues have been able to increase utilisation of their online booking platform and automate clinical functions like patient reminders and recalls.
"We now use our software to send SMSs informing patients that their upcoming appointment will now be through telehealth. If they have an issue, we tell them to call the practice. This act of sending an SMS saves the receptionist a significant amount of time."
"We also use our online planning platform for payments. Previously, the receptionist used to call the patient after the appointment to get credit card details. Now, the patient is sent an SMS notification with the charge, which allows them to put their credit card details in, and send it back securely to the practice to process," she says.
Dr Charlotte says that in the long-run, these are huge wins for reducing the workload for their receptionists.
"We always say, a happy receptionist makes for happy doctors. If they're able to concentrate on other things, they're going to give us the support that we need. Their job is not just about answering the phones constantly or making phone calls themselves," she adds.
Escripts have also been a game changer for Dr Charlotte. "It's great that we are now able to send prescription scripts directly to the patient on a phone or video call. Patients are really appreciating the new technology! We are also utilising HylaFAX, for faxing scripts directly to pharmacies. Both these functions have been particularly useful if working from home".
Dr Charlotte says the key benefit has been the opportunity to sit as a practice to determine areas of improvement. This allowed her team to holistically strategise ways to improve efficiencies through the use of available technology.
"I would encourage people to talk to their software providers. Ask them what they can support, such as video capability or cloud-based solutions which allow you access any time, anywhere. All these things help with automation and improving efficiencies. That's been the biggest benefit for us."
Automation and AI to improve efficiency
From February 2020, as COVID started to become a worry, Dr Stuart was told by his northern hemisphere colleagues to go digital.
"The message was to adopt technology and go digital, particularly with telephone and video consultations. We decided to opt for an 80-20 split, where 80% of consultations were virtual and 20% were face-to-face during various lockdown phases. Our split now is 40% virtual and 60% in-person consults."
"It's certainly quite different to what it was pre COVID. We have become more effective and efficient operationally in managing the time of not just GPs, but also our nursing staff, our medical assistants, and administrative staff." Dr Stuart says.
Dr Stuart says the New Zealand primary care sector has been working hard towards implementing successful automated systems, to now transform into a paper-free organisation.
"We have our own form of e-prescriptions, which has removed paper out of the system. We also have electronic referrals to secondary care services," Dr Stuart explains.
"Our new electronic laboratory forms will have a lot of smarts built in them. We can use artificial intelligence (AI) technology to determine if a full blood count was done in the last two years, or if a missing lipid result could be added to the lab form."
Dr Stuart says they have also found that decision support in the form of health pathways, which is all part of the patient journey, has been effective in supporting the COVID response and providing information to the sector.
"That's pertaining to the models that we have locally," he says. "We've been able to use a digital communication system effectively that connects it all up. It certainly has been transformative."
Digital transformation: where to start?
To move forward more efficiently, while providing the best quality of care, experts agree digital transformation is essential. However in the health industry as a whole, digital transformation is still perceived as a 'national challenge' rather than isolated challenges for individual practices, says Dr Stuart.
"Digital transformation in healthcare requires a joined up response from both the private sector and public IT sectors.
"It is also about encouraging practices to take advantage of the digital resources that are out there. Practices need to embrace technology and see it as an opportunity, not necessarily as a threat, because it's going to support patient care," Dr Stuart explains.
Dr Stuart says one thing he wants to see more of is public education. He says as soon as the pandemic started it was apparent a vaccination program was needed.
"In New Zealand there are "a lot of firewalls" around professional information, which have been a detriment to our communities," he explains.
"As soon as you start to talk about immunisation, there's a lot of misinformation out there. It would have been nice to see the government in front footing and leading the narrative," Dr Stuart ends.
Improving efficiency, and mitigating risk
A key aspect to addressing clinical risk is having access to see and diagnose patients face-to-face if needed, Dr Charlotte explains.
"We have to acknowledge that there are going to be numerous cases that we need to see face-to-face if we have concerns. For me that is a big one for reducing clinical risk."
Another risk for medical professionals is patient data security, which is the responsibility of the organisation, says Dr Charlotte. She is reliant on the organisation she works for in implementing security measures.
"There has to be a level of trust with the organisation that you work for. You have to trust you are receiving regular updates about implemented security measures, and that you feel comfortable with the security behind the platforms you're using, and how you're using them," she says.
"Medical professionals should also arm themselves with more information on managing clinical risks. Such as attending webinars about security and the medico-legal concerns of managing patients during this time of repeated change."
Dr Stuart says NRHCC has spent time to determine different risk bands within the practice and manage staff accordingly. He says it was something they tackled early in their COVID journey.
"We're having to continually revisit the different risk bands based on the different variants of the virus in the community. There's a need for continual up-to-date information." Dr Stuart says.
"Every day is a different day, and we need to stay on top of the information that's coming through. We get some surprises but we have built the capability to respond to these changes effectively.
"International literature has supported the response for COVID by helping medical professionals understand what is going on, what are the most effective tests and the best way that we can protect people."
This access to up-to-date information underpins patient safety, as well as staff safety, says Dr Stuart.
"It's been fantastic that resources like UpToDate have provided free access to information around COVID. During these times of uncertainty, having access to current and relevant information has been gratefully received," Dr Stuart adds.
Combatting information overload, misinformation and 'fake news'
Information is moving faster, which makes it harder for doctors to respond immediately. Dr Stuart says the information overload is testing the systems and processes medical professionals have.
"I'm part of a large practice which has an in-house full time Clinical Director. While great for us, it is a luxury that smaller practices do not have. Small practices are required to digest information and interpret it to suit a particular patient journey. This can be quite challenging for practices," Dr Stuart explains.
Dr Stuart acknowledges one of the key challenges for medical professionals is taking research, data and incorporating it within a decision support tool, for use at the clinical coal face.
"The relevant information has got to reach every corner of the practice; from the medical professionals to the reception staff who need to know what they need to be doing. COVID doesn't see barriers or doesn't differentiate. It will cut through a population regardless," he says.
Doug Benjamin, Primary Care Manager AU/NZ, Wolters Kluwer Clinical Effectiveness notes misinformation as another key challenge for the healthcare industry.
"We've got our 5G conspiracy theorists and all sorts of other things going on in the public arena. People want information, but they don't know where to go for reliable information," Mr Benjamin explains
Doug highlights the current trend of patients using online resources, or "Dr Google", to self diagnose and gather information before visiting their GP, which is alarming as it misinforms patients and raises undue concerns.
To overcome this spread of misinformation, medical professionals require access to current and correct information in a timely manner. This access to information is even more crucial now when there is high uncertainty in the community, Doug explains.
"The challenges GPs are facing at the moment are huge. Where do the practitioners go to get information which is current, relevant, trusted, and peer-reviewed? That is why we have seen a significant increase, especially in primary care, in the usage of critical decision support resources like Wolters Kluwer's UpToDate," he says.
Dr Charlotte says MedicalDirector conducted a survey a few years ago exploring the concept of "Dr Google" and the rise of health misinformation.
"What we found is no matter how trustworthy patients think their doctor is, they will Google their symptoms and self-diagnose both before and after the appointment. But what this survey highlighted was patients ultimately do prefer to receive the right, accurate and reliable information from their doctor," she explains.
"Patients trust their doctor more than the magnitude of information on the internet. So the patient expectation is for doctors to provide up-to-date relevant evidence-based information. The patients want this information and they are happy to receive the information in any form, whether it's directing them to a website, giving them facts sheets or talking to them about it."
At the moment, Dr Charlotte spends a significant amount of time researching and talking about the latest on COVID and on the vaccines.
"Every clinician, every GP out there at the moment would know how that feels," she says. "I'm feeling the pressure to be up-to-date with the latest information, which sometimes is hard to come by. Sometimes we get the information at the same time as the rest of the population.

"After receiving the information, we have to do a quick interpretation. However the bottom line is, as doctors we do need to have our own repository of reliable, up-to-date, and evidence-based information that we can refer to quickly while we've got the patient on a video call or on the phone.
"I've got all these websites such as UpToDate bookmarked, so I can quickly refer to them for information when consulting my patients," Dr Charlotte adds.
The critical need for continued education and accurate information
In today's fast-changing medical landscape, continued and effective education is a serious challenge in the medical sector, according to Dr Peter Henderson, General Manager – Medical Advisory Services at Avant Mutual.
"Unfortunately, the moment the media gets involved in questions of medical complexity, we all lose the plot," he says.
Dr Peter uses the rollout and information of the AstraZeneca vaccine as an example.
"It's evident with the public reaction to the AstraZeneca vaccine, that rumours undermine logic during challenging situations. Access to reliable information is a key problem for the public as well as the profession," he says.
"That's where UptoDate comes in. It's easily the best point-of-care tool. At Avant Mutual, we're encouraging members to use UpToDate regularly. We're also running a trial of giving UpToDate access to some of our high risk members.
"The sections of UpToDate aimed at educating the public are well written and well targeted. I'm a great fan of it," Dr Peter adds.
The explosion of medical knowledge is also a real trial, particularly for medical professionals who are unaware of the latest updates, Dr Peter explains.
"Emergency doctors and GPs don't know what's coming through the front door. For them immediate access to reliable information is key. Specialists, on the other hand, see patients that have already been triaged by others. However they still need immediate access to effective information when diagnosing something outside their area of expertise," Dr Peter continues.
Resources, like UpToDate, are essential for all medical practitioners, says Dr Peter.
"Our members' key concern at the moment is the inconsistent advice they get about what's available and what the government policy says," Dr Peter adds. "Questions of indemnity about the vaccine have been taxing for many medical professionals. It's still unclear to what degree the federal government is offering indemnity. Uncertainty is a huge issue."
Dr Charlotte agrees, and says there is a lot of frustration with how quickly the information changed and how quickly the guidelines are changing.
"Often we have to find out this information at the same time as the public, but the message from the government is: 'go and talk to your GP about it'. Add to this the abundance of conflicting information and it is a constant challenge," she says.
Dr Charlotte says she is spending the majority of her days discussing the coronavirus or COVID vaccines with her patients.
"Whether it's your opinion on which vaccine to get, or to get a vaccine at all, or patients wanting mask or vaccine exemption letters that I can't give – it's unrelenting and tiring," she says.
"From the various GP forums that I'm on and talking with my colleagues, we are all feeling it at the moment. We are all exhausted. But you have to keep putting one foot in front of the other and provide the best care you can, which includes using the best information that you can source."
To gain more insights, access the free and on demand version of the virtual event here.
About Wolters Kluwer
Wolters Kluwer (WKL) is a global leader in professional information, software solutions, and services for the clinicians, nurses, accountants, lawyers, and tax, finance, audit, risk, compliance, and regulatory sectors. We help our customers make critical decisions every day by providing expert solutions that combine deep domain knowledge with advanced technology and services.
Wolters Kluwer reported 2020 annual revenues of €4.6 billion. The group serves customers in over 180 countries, maintains operations in over 40 countries, and employs approximately 19,200 people worldwide. The company is headquartered in Alphen aan den Rijn, the Netherlands.
Wolters Kluwer provides trusted clinical technology and evidence-based solutions that engage clinicians, patients, researchers and students in effective decision-making and outcomes across healthcare. We support clinical effectiveness, learning and research, clinical surveillance and compliance, as well as data solutions. For more information about our solutions, visit https://www.wolterskluwer.com/en/health and follow us on LinkedIn and Twitter @WKHealth.
For more information, visit www.wolterskluwer.com, follow us on Twitter, Facebook, LinkedIn, and YouTube.