20 May 2022
Pregnancy telecare may save money and lives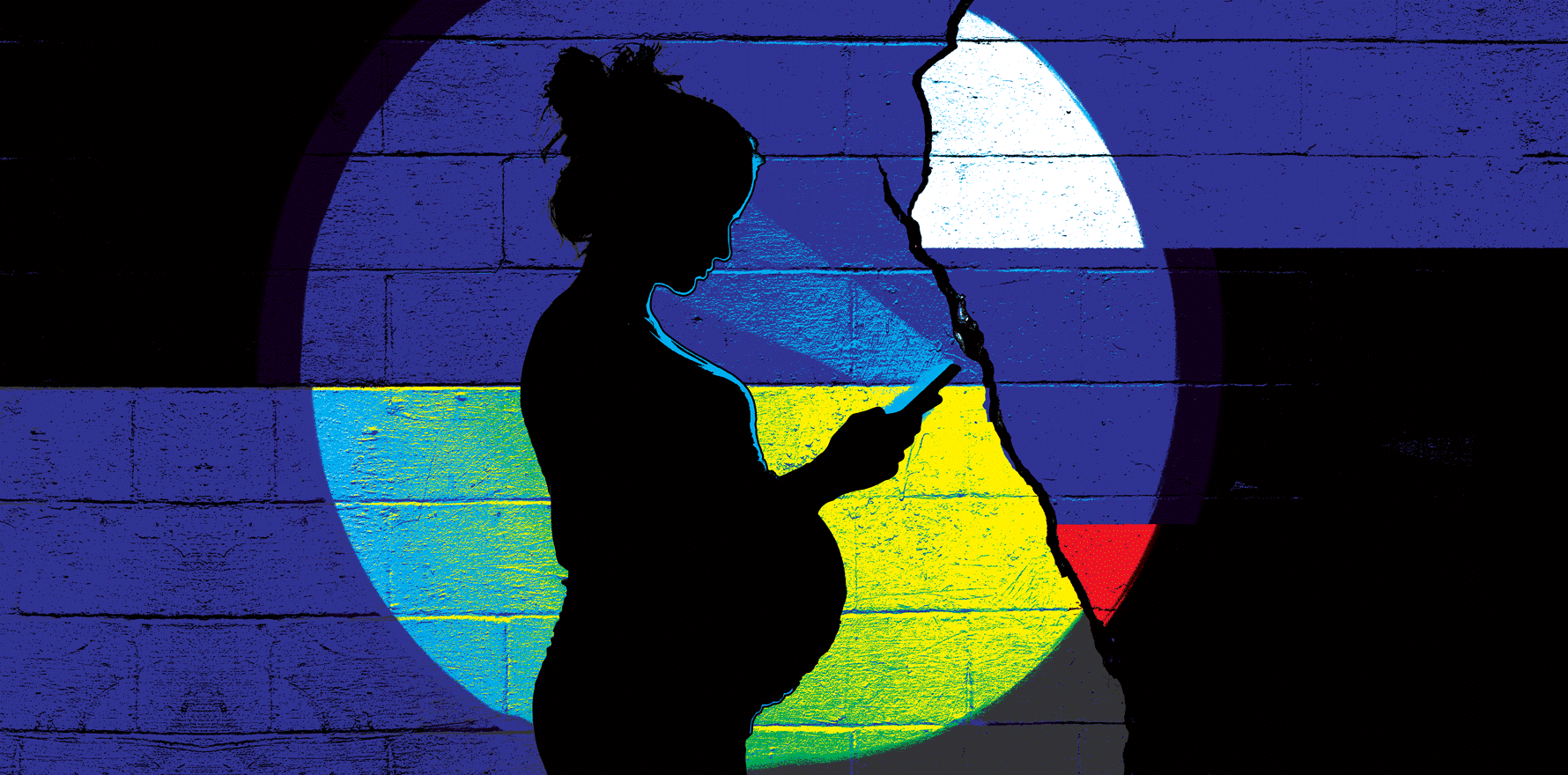 Pregnant women trapped in Ukraine have been able to use remote antenatal monitoring supported by obstetricians in other countries, thanks to remarkable maternity technology that was trialled in Australia.
Since March 2022, maternity patients at Joondalup Health Campus (JHC) in WA have received a remote maternal monitoring kit that will be used to replace around half of their antenatal visits with telehealth consults via a dedicated platform.
The HeraCARE platform, by Israeli tech start-up HeraMED, includes a validated fetal heart monitor and an app tailored to JHC's requirements, with physical and mental health monitoring prompts, communication tools, alerts and education modules.
The technology is now being rolled out to a civilian field hospital in Ukraine set up by Sheba Medical Centre in Israel, says Idan Goldberger, the Melbourne-based executive director of Australian Friends of Sheba Medical Centre.
Patients are also supplied with other key tests like a blood pressure kit and urine test strips.
"We're onboarding about 70 patients each week into this hybrid care model, and we are the first place in the world to adopt this as the standard of care," says Dr Cliffe Neppe, who is the Joondalup hospital's director of obstetrics and gynaecology.
In 2020, Dr Neppe's colleague Paul Porter led a single-centre trial with 81 participants, supported with loaned devices by HeraMED, to validate the performance of the company's fetal heart monitor against a hospital-based cardiotocograph.
Results published in April last year in Obstetrics & Gynecology showed paired measurements to be accurate within two bpm in 95.8% of cases.
Improved care
Dr Neppe says that in moving the HeraCARE platform from pilot to standard of care, JHC has changed the game in antenatal care.
"We've shown this can match in-person care; and purely from a patient engagement perspective, we may even provide better quality care," he says, adding that because care is easier and faster to access, patient compliance is likely to rise.
AIHW 2021 data shows that 96 per cent of women giving birth in Australia in 2014 had five or more antenatal visits, so improving the efficiency and timeliness of half of these will deliver significant cost and time savings.
Dr Neppe says the platform is ideal for today's digitally savvy maternity patients who are accustomed to video and teleconferencing thanks to the pandemic.
JHC sees around 3000 maternity patients each year, and Dr Neppe anticipates at least 90% will use the HeraCARE platform.
"The other benefit of this is that we'll gather, over a year, hundreds of thousands of CTG traces and other indicators which we can link to outcomes and analyse by AI, with enormous potential for us to learn and integrate these findings into clinical practice, and continue to improve how we safely deliver healthy babies," he says.
AI and pregnancy monitoring is a growing field: this year, Australian medical device maker Baymatob secured over $4.2 million in equity funding for its AI and sensor-driven platform that can identify women at risk of postpartum haemorrhage.
Cost savings
Biomechanical engineer David Groberman is the founder and CEO of HeraMED, which he initially developed to improve his own wife's antenatal monitoring experience.
He says the company doesn't sell direct to consumers but licenses the technology to hospitals on a per-month per-user basis, with hospitals then either co-funding the service with insurers or patients – and recovering costs in substantial staff time savings.
"HeraCARE reduces an average 14 antenatal hospital visits for a low-risk pregnancy down to five," he says, adding that virtual visits take 10-15 minutes compared to in-person visits of around an hour (including reception, measurements and analysis).
Mr Groberman says that because real-time monitoring can quickly pick up anomalies, HeraMED has already seen reduction in preterm complications by around 20 per cent, potentially saving hospitals thousands of dollars – and improving maternal and baby health outcomes.
Ultimately, though, Mr Groberman says that the real benefit of HeraMED is that it will give access to good quality antenatal care to far more patients.
"If we are able to deliver quality antenatal care in a war zone, then we can certainly expand it to under-serviced populations elsewhere."