20 April 2023
Script checks 'useful' but only half change practice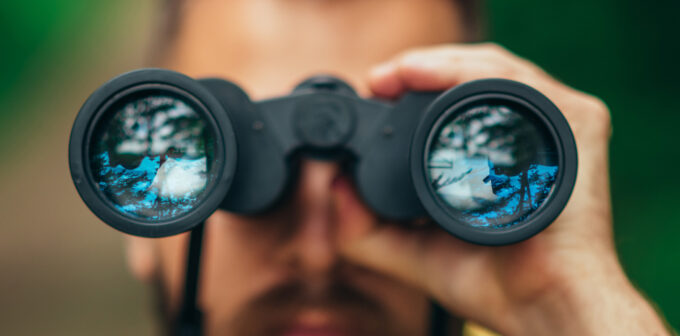 A small online survey has found that most healthcare practitioners believe real-time prescription monitoring is useful and informs their clinical practice, but only 51% reported that it had changed their prescribing practices.
Published in Australian Health Review, the survey was distributed via social media platforms and electronic newsletters to professional practice organisations and primary health networks. One-third of the 102 participants were medical practitioners, the rest were pharmacists.
More than 90% found the real-time prescription monitoring (RTPM) tool to be useful and the same proportion used it to inform their clinical decisions. Eighty percent reported that it improved their practice, and 84.1% said it reduced potential harms to patients.
"Just over half reported that they had changed their prescribing or dispensing practices (51.0%) and 60.4% changed their clinical decisions based on RTPM information," wrote the authors. "A small proportion of respondents agreed that practitioner judgement is better than RTPM information (13.9%), and that RTPM inhibits the ability to prescribe/dispense (5.0%).
"The most frequently reported use of the RTPM tool was to check that the patient was not attending multiple prescribers/pharmacies (84.3%), followed by checking for evidence of possible misuse (80.4%).
"Over half the respondents used the tool to check all RTPM monitored medicines (54.9%) and 34.3% to check for opioids only. A higher proportion reported checking the RTPM tool for all patients (25.5%) compared with new patients only (5.9%)."
The findings are interesting in the wake of an editorial published in Drug and Alcohol Review recently, which flagged US evidence that RTPMs are producing unintended consequences of concern, such as an increase in illicit drug use, "abrupt discontinuation of opioids, 'substitution effects' including prescribing less effective pain medications, fractured provider-patient relationships and stigmatising behaviours and perceptions by healthcare providers towards people who may engage in non-medical prescription medication use".
The authors of the Australian Health Review study wrote that "only half changed their clinical decisions and even fewer their prescribing or dispensing practices", and suggested that evaluation of the impact on patient health was "critical".
"The results from this study can inform further research on what is happening at the clinical interface for patients and practitioners using RTPM tools."
Other findings of interest from the survey included:
The most frequently reported intervention after checking the RTPM tool was to continue to prescribe/dispense, but refusal to prescribe/dispense also ranked highly
More than half of the participants discuss RTPM findings with patients and counsel on the risk of misuse
Less than one-third of prescribers in this study contacted other prescribers/pharmacists to discuss RTPM information; more pharmacists reported contacting other practitioners
Practitioner-reported rates of referral to other services or providers was low with no previous studies for comparison
Naloxone was not frequently reported as a clinical intervention in this study, with reasons including practitioner lack of awareness of naloxone, patients do not meet supply criteria, time constraints, or fear of offending the patient.
The authors acknowledged limitations of the study including the fact that a high proportion of participants were based in metropolitan Victoria, and that the results "may be subject to selection bias with practitioners interested in RTPM tools more likely to participate".
In just two weeks Wild Health is hosting a summit on the huge topic of health reform in Australia. Tickets are selling fast so make sure you book soon. More information and tickets HERE.