23 September 2021
Stay of execution for image-based prescribing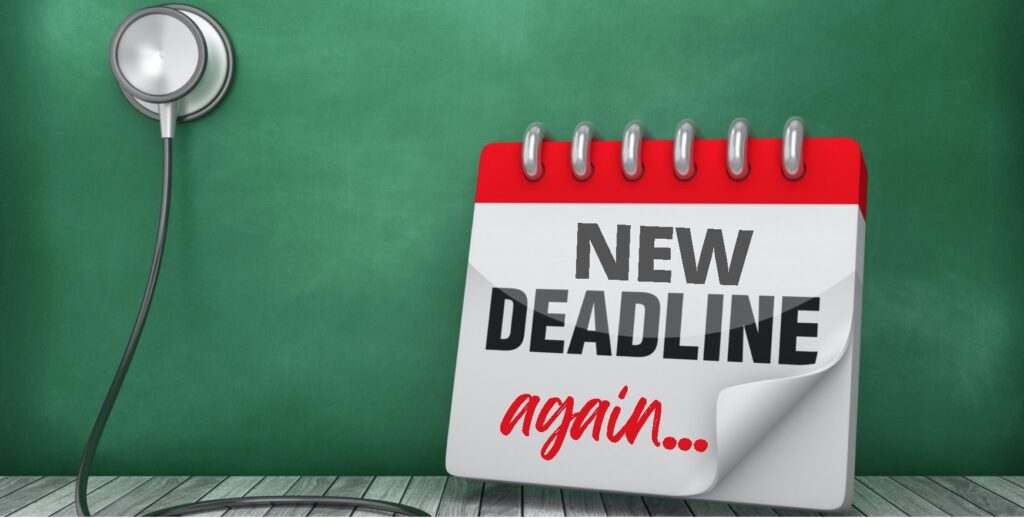 The Department of Health has extended the deadline for image-based prescribing arrangements to 31 December 2021.
Originally 30 September, this revised deadline supports the ongoing need, especially in locked down states, for remote prescribing in the absence of electronic prescribing capability in some major practice management software (PMS) vendors.
Dr Charlotte Hespe, a Sydney general practitioner, said the transition to electronic prescriptions was straightforward for GPs.
"Most practice management software now has the capability to issue electronic prescriptions. The GP just needs to select the electronic script option instead of 'print' when issuing a prescription," said Dr Hespe.
Unfortunately, it's not so straightforward for most non-GP specialists, whose software is not currently ePrescribing compliant. And it potentially leaves them with no remote prescribing capabilities when imaged-based prescribing ends.
Image-based prescribing was temporarily introduced last year, along with telehealth changes, as part of the Australian government's covid national health plan. It was scheduled to wrap-up in March 2021 with the intention that electronic prescribing would take its place.
In the context of lockdowns earlier in the year, the Department of Health extended the deadline to 30 September. According to a department spokesperson this was to allow more time for health professionals to get on board. However, it appears it's not health professionals that need a nudge so much as their software vendors.
Despite a concerted push by the Australian Digital Health Authority (ADHA) some major practice management software vendors still don't offer ePrescribing, including those used by over 65% of specialists.
Doctors can see if their practice management software can issue eScripts on the ADHA electronic prescribing register of conformance.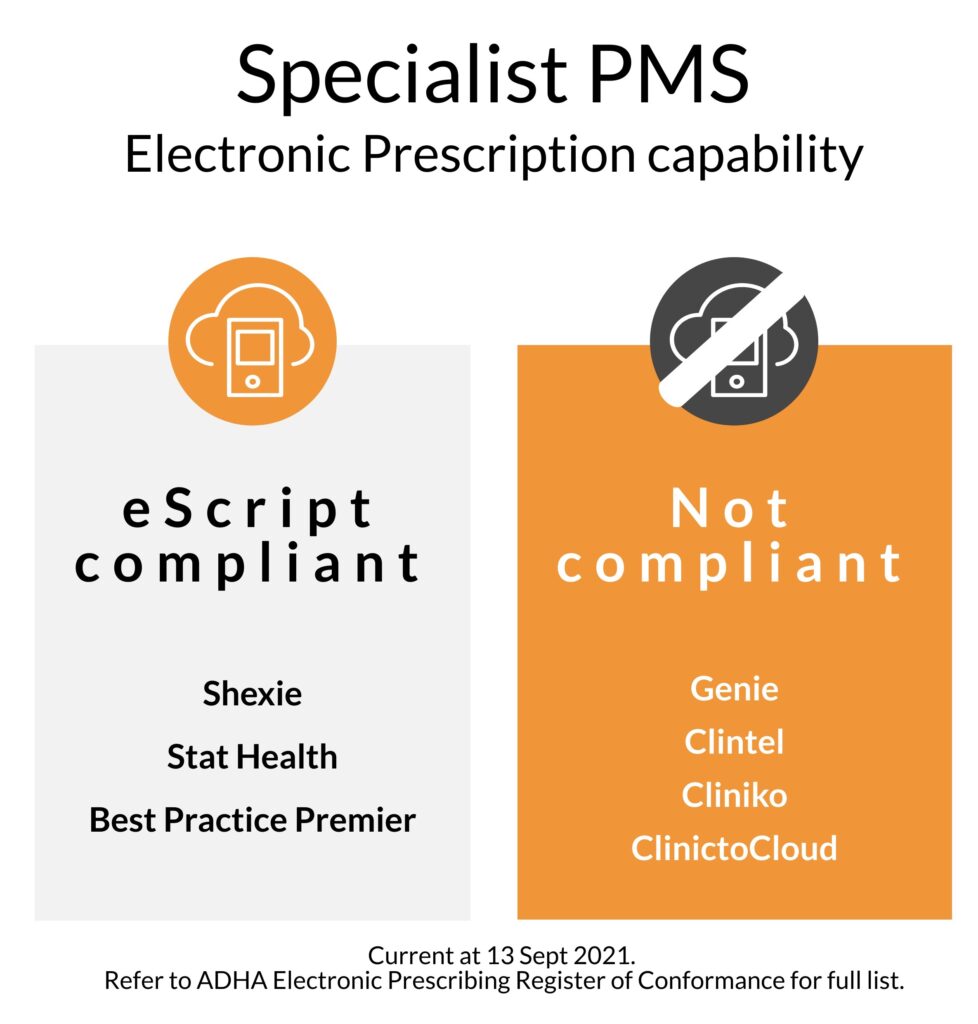 Genie, the largest PMS provider to non-GP specialists, is pleased with the extended deadline although they cannot confirm they'll be compliant by 31 December. Mr James Scollay, Genie CEO, said that this year was the highest research and development spend in the company's history but they're not giving a public release date at this stage.
"We recognise the importance of this functionality and are committed to the significant investment required to deliver it," Mr Scollay said. "We were very disappointed not to be included in the Department of Health fast-track program last year and believe it would have accelerated our progress."
The latest DoH factsheet, updated 7 September, advises in bold font that ePrescriptions are "the preferred option for telehealth consultations" and emphasises that image-based prescribing is not the same as ePrescribing.
Image-based prescribing allows doctors to fax or email a photo of a script, without a patient's signature, to a pharmacy. This is different to ePrescribing which requires a QR code 'token' to be generated by a clinic's practice management software. The token holds all information about the script and who it is for.
This information is then electronically stored in the cloud and the token is sent to a patient via text message, email or to an app on their smartphone. The patient shows the token to a pharmacist who reads the token with their own ePrescribing app and dispenses the medication. Around 98% of community pharmacies currently have ePrescribing dispensing capabilities.
The ADHA says healthcare providers and patients see the benefits of going digital with over 16 million electronic prescriptions issued since 2020.
Find out more:
The ADHA is running frequent webinars for doctors and pharmacists to answer questions and receive feedback about ePrescribing. There is no requirement to have used ePrescribing to join a session.