22 July 2021
Telstra Health officially comes in from the wilderness: what now?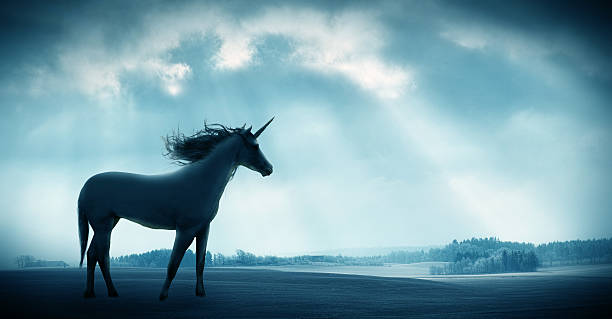 Telstra Health's intention to take a 70% piece of Adelaide-based global hospital costing, billing, and budgeting solutions provider PowerHealth Solutions signals that the country's largest digital health company is serious again about building an Australian digital health juggernaut.
In late March of 2016 Telstra Health looked like a failed experiment of innovative but outgoing CEO, David Thodey, and his personally hired CEO come digital health evangelist, Shane Solomon. It was famously described by one senior industry analyst at that time as being a "classic Telstra cluster f&*k". Although somewhat crude, the label did seem to fit at the time.
In a few short years Solomon had acquired stakes in over 18 separate, and at times disparate, digital health companies, at a cost of about $200m, with the intention to eventually string them all together (and presumably make pearls) via the acquisition of a platform business at the centre of the future universe of chronic health management, either of the major GP patient management groups, Medical Director or Best Practice.
But the main Telstra business was in trouble in late 2015, and the innovative CEO left the role to his more conservative and pragmatic finance director, Andy Penn.
Penn, beset with much bigger troubles in the main business, and not wanting any more distractions, moved immediately to shut down the aspirations of the Telstra Health leadership at the time.
Then bidding for half of the Medical Director business, the group withdrew from the process (Best Practice had already rejected an approach) and private equity group Affinity swooped in and acquired the entire business for $155m. Solomon left soon after, along with other key leaders, including Tim Kelsey, who went on to become the CEO of the Australian Digital Health Agency and champion the My Health Record.
With no leadership, and no ability to sew the disparate acquisitions into anything more meaningful, the group started bleeding its talent, and the disparate companies started acting up. It wasn't long before industry analysts were speculating on some sort of break-up of the assets and a fire sale.
But Penn turned out to be smart and patient. Even though – in the scheme of Telstra's billions in capitalisation – losing most of its $200m in investment wouldn't have damaged his reputation much if at all, he parked the group and looked for a longer term solution.
He probably didn't need the distraction of an asset fire sale anyway.
Penn's solution came in the form of a recommendation for a board nominee of the health group whom Penn instead offered the role of CEO, after a long chat at an industry cocktail party. That board nominee was Mary Foley, who at the time, had semi retired after a prestigious career that included a stint as NSW health secretary and a consultant for PwC Health.
Foley was challenged by the vision and potential of Telstra Health and convinced Penn that, with time and careful management, the existing assets could be moulded into something far more functional and systemic. She proffered that if she could do this, and prove the worth of the existing portfolio, then the parent might reconsider its position on significant investment again in the future.
Penn didn't have much to lose. It was a pragmatic plan.
Foley started by building a narrative around the existing assets that gave the business more cohesion from a purpose and vision perspective. She gave each of the assets context in a greater vision of a digitally connected health ecosystem, a vision that had originally been a driver for the business under Solomon.
And from this framework she started building a good business with the existing assets by doing the basics much better.
Of course, there were some big hiccups along the way – the $220m Cancer Registry project almost derailed the group entirely – but Foley even turned the downsides of this very complex and difficult project into another asset: Telstra health was building local and internal expertise in connected health information businesses like no other as a result of working through all the difficulties, she pitched to the market. By eventually solving the problem Telstra would have IP in local digital health no other group had.
She was probably right.
This week, the success of Foley and her plan to make the sum of Telstra Health's 18 disparate acquisitions and minority investments much greater than the parts, was formally recognised in her group being granted the licence to again, start making large and strategic acquisitions.
The group paid a fairly substantial $95m for a 70% stake in Adelaide based PowerHealth Solutions. It is the first acquisition by the group since 2015.
Powerhealth Solutions, reportedly has earnings of between $5 and $10m, which puts the likely multiple of the investment somewhere above 13 times, which shows some very serious intent on the part of Telstra Health.
Telstra Health has been a reported frontrunner in the auction for Medical Director, one of our two market leaders in GP patient management systems, which was being valued as high as $500m by some analysts recently. Not many people think that Medical Director will achieve that sort of valuation, but interestingly it is about 13 times the reported earnings of the group ($30m), which is what Telstra just seemed to have paid for its stake in Powerhealth Solutions.
Medical Director has been on the block for a long time now. The story first emerged in the financial press in late 2019, but according to newspaper reports of negotiations, covid may have muddied the waters a little on performance during a pandemic. You might question why covid would affect Medical Director given it is subscription based digital platform and not reliant on patient traffic into GP practices. It's feasible that covid might even invigorate the business given it now has a built in telehealth platform and telehealth has exploded as a business model following the federal government's decision to fund it via Medicare during covid.
The Medical Director deal was supposed to be largely settled via an auction of those players left in the bidding, earlier this month.
Powerhealth Solutions and Medical Director are vastly different businesses nearly at opposite ends of the digital health spectrum: one is a series of hospital billing, costing and budgeting solutions (plus a few other digital hospital services), the other a patient management desktop for GPs with a cloud version – Helix – in the wings.
Helix, about which there has been much fanfare over the years, has yet to get any market traction and it cops regular flack from ex-employees of Medical Director who have claimed it is a failed hybrid architecture, not purpose built ground up as cloud PMS solution at all and that it was built originally to meet the bulk billing needs of Primary Healthcare's GP centres.
You can imagine that any of these "claimed" issues with the business, if they actually exist, would be revealed due diligence, which you can also imagine would be fairly rigorous if a party is going to pay over 10 times for the business. This might explain why the sale process is taking so long.
In any case, if Telstra Health doesn't acquire Medical Director, it will still have plenty of like emerging businesses to choose from, if, as Solomon originally strategized, the company is going to extend its connected network of businesses and services outwards from the tertiary sector and into primary and allied care.
Notably, Telstra Health already owns 50% of pharmacy platform group FRED IT (pharmacist script management and POS solutions), which has been the major driving force behind the national electronic script writing project and owns most of the Rx exchange backbone that this piece of national digital health infrastructure runs on.
The IP from FRED IT gives Telstra Health a pretty good grounding in what might be needed to network primary and allied care to tertiary care and aged care, although FRED IT does operate fairly independently from the Telstra Health mother ship.
If Telstra Health were to acquire Medical Director or Best Practice, and Core Plus (an emerging cloud based allied health PMS), as an example, it would own services which operate at nearly all points of the digital health networking compass.
It already has its own hospital EMR, aged care and disability medication and care planning solutions, virtual care solutions, it runs the national global cancer registry, it is expanding its EMR into the private hospital and rural sector, and it has a large and experienced digital integrator business unit.
Although there is still quite a bit of disparity in some of these assets, more and more the business is building up expertise in interoperability, which puts it in a potentially good position to go outwards to primary and allied care, where supposedly most of the action will be in a chronic health dominated future.
Best Practice or Medical Director in the hands of Telstra would certainly deliver the group a giant footprint in primary care, which is supposed to be the future hub of meaningful management of costs in the overall system through the role GPs will be playing in managing chronic care.
And there are any number of innovative emerging digital software solution vendors playing in the delivery of virtual care for various chronic conditions which need to be managed in aged care and the hospital in the home market.
Both Medical Director and Best practice have served the GP community for more than 30 years at a level of sophistication higher than most other developed countries, but both now have huge emerging legacy positions to overcome. Their entire share of the GP PMS market is based on server-bound, mostly desktop systems. Such systems are going to have to be rewritten from the ground up as cloud versions eventually, perhaps even in the next five years if the federal government does, as it seems to be signalling, and moves to mandate health providers and digital health vendors to move to all data sharing to cloud technologies over the next few years, via standards.
This will challenge both businesses in terms of their current business models, and technically: these are complex systems and any cloud versions are going to have to talk to a maze of legacy systems to start with, which is what has held back the new cloud PMS vendors like MediRecords in the GP market.
Maybe Medical Director's cloud solution Helix is already working, or close to working, notwithstanding the protestations of some ex employees who worked on the development of the product.
One thing is certain: if things were starting to heat up prior to covid, in the digital health world they are now well on their way to boiling point.
Some of the valuations of our emerging digital health darlings are some proof of this effect.
Alcidion, with revenues of just over $20m, and not a lot of profit yet, has a market cap of over $400m.
Powerhealth Solutions has a market cap of $135m.
Medical Director might just have a market cap of between $350-500m.
That would make the market cap of Best Practice at least $400 to $650m, based on its superior market share and brand position to Medical Director, although if Medical Director has Helix working this might alter this calculation.
The other sign things are heating up very fast are the market whispers of various potential IPOs. Clinic To Cloud, the specialist cloud patient management vendor, claiming to have captured 35-40% of the specialist market, was talking to its employees recently about a possible IPO. So too was Gentu, the reincarnation of market leading specialist PMS vendor Genie. Other groups rumoured to be thinking a long the same lines are HotDoc, which is owned largely by Daniel Petrie's AirTree VC fund, and HealthEngine, which almost by coincidence is partly owned by Telstra Ventures, the VC arm of the larger Telstra business.
Telstra Health's plan from the beginning seems to have been based on four pillars:
The sum of their individual investments in companies is much greater than the parts via building up broad capability in interoperability across the spectrum of tertiary, primary and allied care markets
It is on the "inside of the specificities and complexities of Australia's highly pluralistic healthcare ecosystem, moving outwards" (I think CEO Foley once said something like this). This is as opposed the traditional big money in digital health in Australia coming from the "outside" via the big global vendors and consultancies, investing mostly in the tertiary sector
The potential of taking interoperability solutions developed locally to like global markets – especially the UK and Canada as a starting point, where the group has some footprint
The ability to deploy large amounts of capital where and when necessary to get speed and advantage (the plus of being a sibling of a Telco giant with some spare cash).
For the last five years Telstra Health has retreated to working primarily on its first two pillars.
Now it has reopened the gate to significant investment for speed and advantage.
It's not a moment too soon.
If anyone local is going to take a position in the primary care, specialist and allied health platform market it looks like they will need deep pockets.
Until Telstra Health declared its hand this week, there weren't any other strategic local players with that sort of capital to compete in the process, which may have left us with a large global player entering our market.
With this investment we estimate its revenues are now in excess of $120m. Its nearest local digital health rivals by revenue are probably Medical Director and Best Practice, both of which will be hovering somewhere between $50m and $65m.
If Telstra Health has opened its cheque book and is going to play, it seems like it will well and truly be on that journey to being Australia's first digital health unicorn.
Given the heat in this market, its investment this week in PowerHealth Solutions, and its suite of other, increasingly synergistic assets, maybe it's already there?
That should make Mr Penn happy he didn't opt for a fire sale in 2016.