31 August 2021
Telstra Health support and responsiveness key to success for community care provider Blacksheep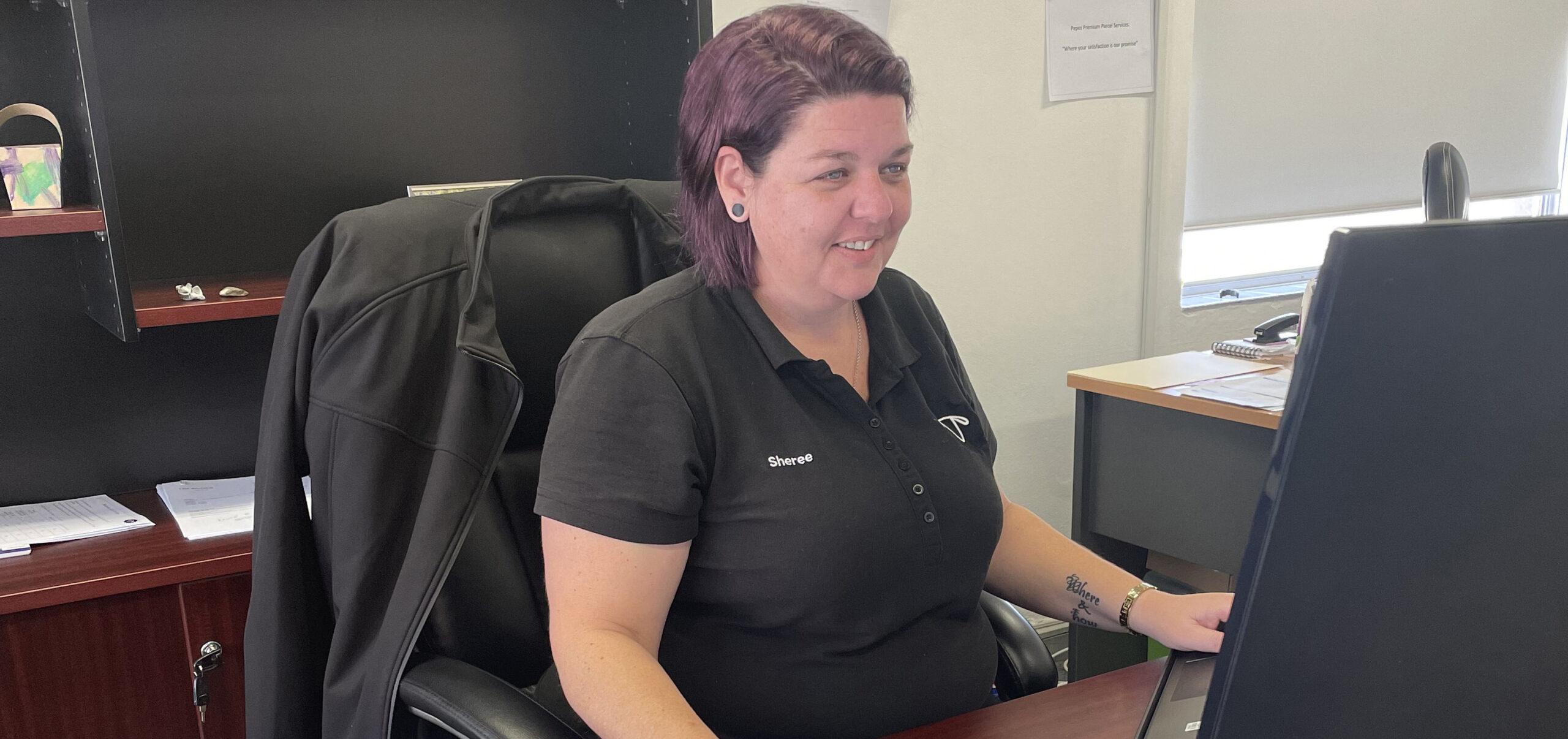 Blacksheep Care Services prides itself on being different. Started in 2019 by two nurses who wanted to change the way community care services were delivered, Blacksheep has a particular focus on NDIS services in regional and remote New South Wales, and an attitude that nothing is too hard.
The business has gone from strength to strength, having grown to five offices, over 100 staff and close to 200 care recipients in just two years.
Experiencing such rapid growth meant that Blacksheep needed a system that could grow and scale along with them.
Telstra Health spoke with Blacksheep Care Services Manager and Co-Owner, Sheree Moore, about how the organisation is using the organisation's next generation community aged care and disability support software, Community Connect, to get ahead.
Selecting the right software vendor
When Blacksheep was first established, the organisation relied on Microsoft Excel and a financial ledger to manage their operations. However, they soon looked to community care software to help the team manage their scheduling and rostering processes more efficiently.
"As we got busier, we invested in a software system to help us manage our work," Sheree said. "However, there was no way to communicate with this particular software vendor when there was an issue – it didn't work well for us."
Sheree soon began the search for an alternative software partner – one that was Australian owned and operated with a strong focus on support. With experience in residential aged care, Sheree knew of Telstra Health's strong reputation in the sector.
Blacksheep began using Community Connect in May 2020 to support the delivery of efficient, high-quality and personalised support. The software helps Blacksheep to manage rostering, scheduling, funding, and employee and care recipient records – all from one user-friendly application.
Make a real contribution
Having partnered with Telstra Health in the early stages of Community Connect's launch, Blacksheep has been able to see the software grow from the ground up and are an active contributor in the software's beta program.
"One of the big reasons we chose Community Connect was because coming in at the early stage meant we could give input – genuine input – and have the team listen to us. We could contribute to the continued development of the system."
"Being involved in the beta program is really exciting – when we see new features come in that we had contributed to, it's like wow, we helped shape that," said Sheree.
Facilitating better care outcomes
With over 100 staff members working across different regional and remote locations in NSW, it was essential that Blacksheep partner with a software vendor that would give them an increased level of visibility and transparency across their business.
"We have nurses who have access to Community Connect so they can read the notes and see photos that mobile care staff have put in about our care recipients," said Sheree. "They can then have a conversation with that staff member and make clinical decisions from 1000kms away."
"From a clinical point of view, it's great that we can look at our care recipients and see any patterns. If we see that someone is cancelling a lot of services, there may be something clinical at play. It's an indicator to check in and see how they are doing," said Sheree.
Saving time and effort
With staff members spread across NSW, this could be a complicated task. Community Connect contains a global schedule view, which enables users to quickly and easily allocate visits without the need to manually search through multiple employee schedules. The software also enables the linking of preferred workers to care recipients, which can be easily viewed during the allocation process.
"Scheduling has definitely reduced in time and continues to do so as each upgrade comes into place," said Sheree. "The global scheduling functionality saves us a stack of time when we are allocating staff. We can see who is available and who isn't all on the one screen."
Community Connect has also reduced the time staff need to spend on communicating with GPs and allied health about a care recipient's health and wellbeing.
"Now we can share Progress Notes and it's just a matter of clicking 'print screen' and we can send them the whole lot," said Sheree.
Easy to use for staff on the go
For care staff, having a mobile app that is simple to navigate and helps to streamline their tasks during a care visit is essential. Community Connect Mobile is a modular, scalable and cloud-enabled application designed to equip staff with the tools necessary to deliver quality care – even while on the go.
"Some of our care staff have used other software where the mobile app is quite complicated, whereas this one is really easy to use," said Sheree.
Growing alongside your business
Supporting Blacksheep's rapid growth has been a key measure in the success of the partnership with Telstra Health. Hosted on Microsoft's Azure cloud platform, Community Connect's architecture is based on modern microservices which can scale up or down based on demand. With increase in workload, Community Connect can scale up to meet the most demanding workload in a cost-efficient manner.
"It's been great to have a system that grows with us," said Sheree. "We don't have to call and say we have another 10 care recipients we need to add to the system – everything just works."
High-quality support – every step of the way
Having a software partner that was responsive and helpful was a key consideration for Blacksheep.
"The Telstra Health team are amazing. They are very accommodating," said Sheree. "There have been times where I've rung the team when I'm stressed and thought, 'I'm so thankful for the relationship I have with them.'"
Sheree continued, "We've had one Telstra Health contact since the beginning, who understands our business, who has seen us grow. The team are so contactable and so reachable."