11 February 2021
The booking engine cat herding dilemma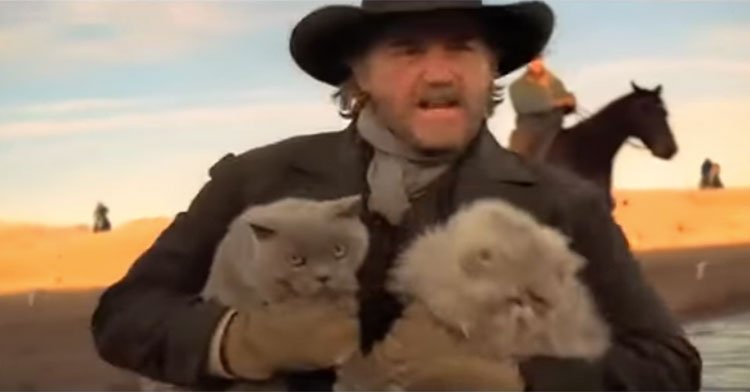 Is it feasible that we can develop a centralised federal co-ordinating system that talks to all the commercial bookings systems and the state based ones in time for the vaccine roll out?
Most GPs (maybe up to 85% even) are well served by an existing patient booking service (eg, Hotdoc, HealthEngine, HealthSite etc).
The Department of Health has just determined that their Central Booking Service (which they had advertised broadly to GPs and pharmacists in each expression of interest program) won't actually be a central service any more and they will instead attempt to link to all the existing booking engines in market (clever approach) to get bookings done.
They will list all clinics providing vaccinations centrally on their National Health Services Directory, run by HealthDirect, and quickly build a central inventory system that talks to each of the existing booking engines to extract de-identified data on bookings so they can effectively manage the massively complex process of getting the right amount of stock to the right clinics at the right time (more on this below).
Oh, and for all those clinics that don't have a booking system, they are going to build their own just to service them (why not make everyone happy, we say).
The good news here is that most of the commercial booking engines (GP and otherwise) have jumped the DoH on this process and are already developing specialised booking modules for your patients which will handle booking, scheduling, pre-screening, and the timely process of consent. We have a story later in this newsletter announcing what HotDoc is developing.
The bad news is that this doesn't actually mean the government will manage to create a system that can talk to these bookings systems and provide good inventory management nationally.
It's a not insignificant job to talk to all the versions of all the systems and collate that data properly. Remember, such a system has to talk to lots of other systems which are servicing hospitals, hospital hubs and pharmacies. OK, but at least a GP can do the booking right? Yes, but if the government can't co-ordinate supply, they might not be able to get the vaccine stock they need to meet the demand of their bookings. That's a problem because they could upset a lot of their patients.
Slightly worse news on this front: for some reason – we think a cross between panic, mistrust of the federal government in a federated system, and a genuine need for for some sort of state based capability to manage the vaccination process – every state and territory has decided to write their own separate booking, inventory management and logistics system as well.
We have no information at this stage on whether the federal system is going to talk to the state systems (feels a little like the rail gauge problem we had pre-Federation at this stage), and having viewed a few of the tender specifications for the state systems we can confidently at this stage say that while they a spectacular in their detail and breadth of thinking, each would take somewhere between 1-2 years to build successfully, keeping in mind all the integration you should be incorporating with the major PMS systems and booking engines.
Notably, each spec we've seen doesn't consider integrating with any of this infrastructure which is either because this is only a recent thought bubble put on the table by the federal government, or that these are systems that are just meant to serve hospitals in the states (or both) and the states don't consider co-ordinating with the primary care sector logistically important in inventory management.
One pattern that appears to be emerging already, which we guess the DoH may not end up being happy with, but which they will only have themselves to blame for, is that quite a few GP practices appear to be gearing up to vaccinate their patients after hours. This makes sense for two reasons:
You don't have your normal patient load in your waiting rooms so you have space and social distancing and you can plan at scale as you will just be vaccinating and nothing else
The MBS items for after hours pay a GP more
Having put out a few warnings about how hard it is likely to be to do COVID vaccinations, we read in Australian Doctor last week that apparently 5240 GP practices have expressed interest to the DoH in doing vaccinations. That's a lot of GP practices given we think there are about 6500 all up and there's a lot of really small ones.
It's against a backdrop of the DoH originally predicting that they thought 1000 GP practices would likely be doing COVID vaccination, and then an announcement from federal Health Minister Greg Hunt on a Sunday (he works hard) that the GP EOI had received such a great response that he thought there would now be 2000 GP practices doing vaccinations.
So that's 1000, 2000 and 5240. It looks in those figures like either the DoH thinks that a lot of practices will see the economic light and pull back from actually doing vaccinations, or a lot are simply going to miss out.
Or, maybe everyone will join in!
But that would likely amplify significantly the above booking and logistics problems that already exist, so we think the DoH is probably going to restrict numbers to some degree if it can.
Some larger practices have told Wild Health that despite a lot of scale planning, they will still lose up to $10-$20 per patient doing the work, but they aim to recoup that by picking up new long term patients by providing a good service.
And herein lies a dilemma for even those GP practices that have decided they can't afford to do it. (My GP said she was going to do it, although she is in a two-GP practice, could hardly understand the EOI, and hadn't yet done any numbers – she just felt it was what GPs should be doing).
If you don't do it, will that big practice up the road do it and seduce a few of your loyal patients along the way?
Jeez, as if doing the numbers and applying for the EOI isn't enough stress. Now you have to worry about marketing, customer retention and branding?
Maybe, but we think you probably GPs don't have to stress out too much. COVID vaccination is a short term event overall. It's not likely to be a patient's idea of a great time out anywhere they get vaccinated, so you'd have to doubt that simply offering COVID vaccination will result in a lot of patients deciding swap their GP. It didn't have much impact in general practice when pharmacies took a proportion of the flu vaccinations.