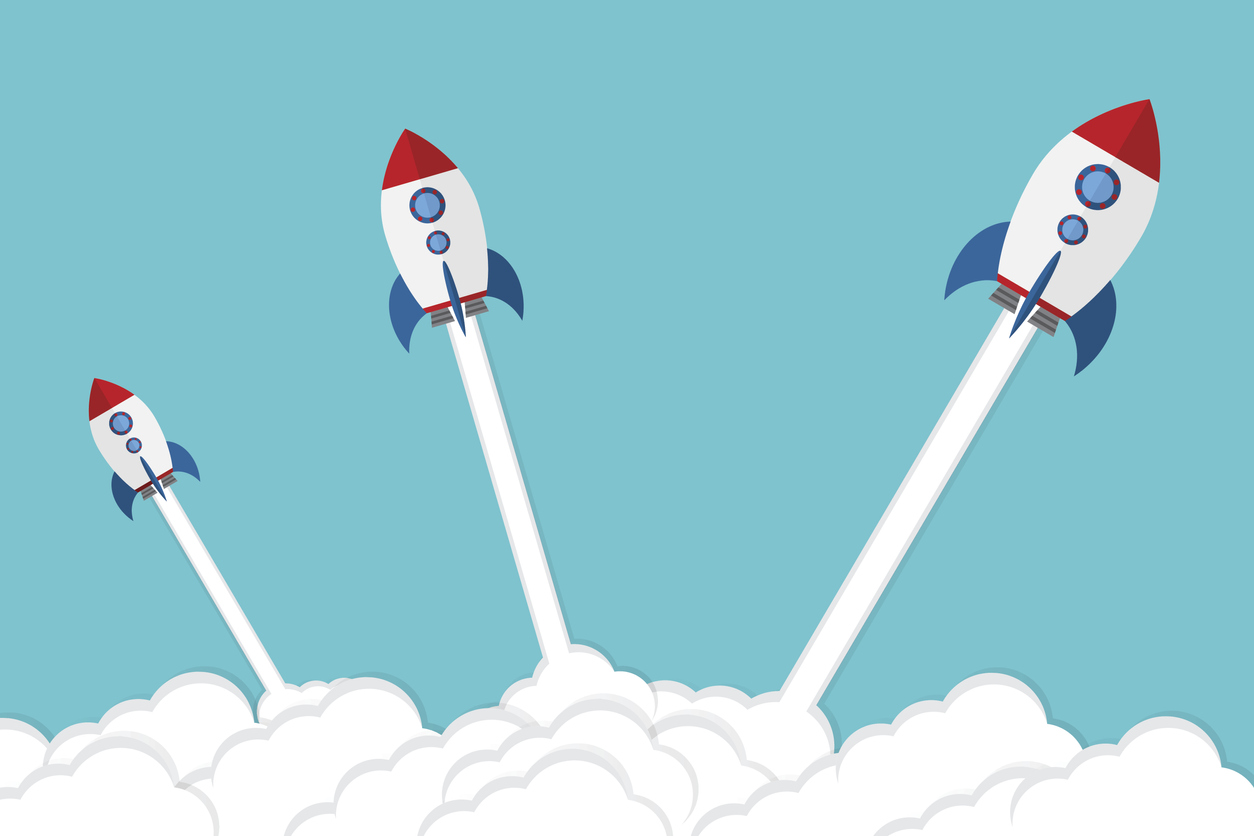 By the middle of March this year, general practices across the country were suddenly facing mayhem. Patients were starting to panic over COVID-19. They were arriving, often without appointments on mass, asking for help, information, and even to be tested, when they were showing no COVID-19 symptoms. The situation started to become unsafe and dire. One GP Wild Health spoke to described  the a new patient  condition of "coronavirus anxiety syndrome" that was rapidly spirally out of control.
Within two weeks of the first signs of drama however, both of Australia's major GP appointment engines, HotDoc and HealthEngine, had developed and deployed specific modules to their patient-facing appointment apps, which significantly improved the effectiveness of GP practices in managing COVID-19 situation at the time.
Between them, these two groups can which reach over 10 million patients through their apps, and are used by more than 80% of the country's GP practices.
HotDoc had updated its software to allow patients to pre-screen themselves, self identify according to the new criteria for COVID-19 telehealth consults, and make a telephone-based appointment which could be bulk-billed.
HotDoc founder and CEO Dr Ben Hurst said the new service meant those in self-isolation or who were unable to attend a GP could still obtain proper medical advice.
The HotDoc app now enables practices to screen patients for symptoms and epidemiological criteria for COVID-19 at the time a patient is making an online booking, or when confirming a previously booked appointment.
Part of the education process during screening can be set by a practice to redirect a patient to a testing site other than the practice.
Then suddenly telehealth was opened up to all available items  for GPs and a new form of mayhem began.
The majority of GP practices did not practice telehealth because it had never been rebated so they weren't prepared in any way to manage the massive structural change to how they were about to start practising.
First again to adapt to the change were the appointment engines. Both introduced protocols for booking and managing telehealth appointments, and both offered telehealth solutions for a practice should they want to take them up. Both are working on integration with the major patient management systems to simplify the messy situation that is now emerging for telehealth payments. Other cloud based telehealth applications such ad MediNet, also pivoted within the space of a week to adapt their offering for the new environment.
There  is not much overlap in the practices which use HealthEngine and HotDoc, so between both, which have integrations on all the major GP patient management systems, most GP practices soon had a means of pre-screening their patients, and sorting them into those that can come to the practice, need to go elsewhere, or might qualify for a government-funded telehealth appointment.
At the same time as the appointment engines started to move, Healthshare announced that its BetterConsult product, which is available free through the Best Practice Premier patient management system, had been adapted to do pre-screening for COVID-19 as well. BetterConsult is appointment-engine neutral in that it polls any appointment engine of any practice using BP Premier, and uses the appointment engine functionality and engagement to access the patient with a pre-screening questionnaire.
Uprgrades to the HealthEngine app include COVID-19 self assessment (triage), an integrated telehealth infrastructure solution for practices which are not set up with their own solution, and an audit trail for the new telehealth rebate. HealthEngine also set up a dedicated space on its consumer portal which provides updated information for both GPs and patients.
What's missing from this picture seems to be the major established PMS vendors. Not that they weren't working hard on changes to adapt their software for their clients in some way. They just weren't as visible and agile in being able to affect major functional changes quickly.  Most of the agile and responsive development during COVID-19 has come from new cloud based service providers which integrate to the PMS systems, not the PMS systems themselves.
The possible exception to this is the cloud based MediRecords PMS. MediRecords does not have a huge base of GP users yet like the well established BP and MedicalDirector, so it wasn't featured in the mix of agile development initiatives that took place as the crisis started to impact general practice. But unlike BP and MD it isn't a desk bound system, and as a result MediRecords was able to deploy it's cloud based system for a government department that needed their roughly 3,000 healthcare professionals manning phones all over Australia to have a working web accessible application to take clinical notes, manage their workflow and direct calls on a priority basis to the right individuals.
This department had to scale securely and fast, and they wanted to be watching the data live from their users so they were able to respond rapidly to any issues they were seeing as COVID-19 unfolded. MediRecords had the system up and operational in just three days. It's an amazing story of just what cloud based systems are capable of and it is something that just is not feasible the older deskbound PMS systems.
The divergence of functionality deployment we are witnessing has a lot to do with the legacy architectures that most of our GP and specialist PMS systems are still running on. They are complex, mostly local server bound and difficult to change. You usually can't introduce major changes to them without down time, something that during a crisis like COVID-19 is a luxury that no GP or specialist practice can really afford.
Behind the scenes there is an uneasy peace between the traditional and still powerful PMS gatekeepers and their emerging cloud based functional integrators. For now they are somewhat symbiotic. At the end of the day, the doctor desktop in the practice is first and foremost their clinical PMS, and that means the PMS vendors are the holders of the keys to distribution for anyone else wanting to add functionality to a doctors workflow. The PMS can, and sometimes do, cut the distribution line. When that happens both groups can hurt though.
When Best Practice started its partner program, where applications which once had ridden on the back of the market leading PMS's distribution to more than half the GPs in the country were ask to pay for the privilege, a big stake got put in the ground that in some ways put the non PMS vendors on notice. Medical Director had been charging for such distribution privileges for years. With BP going the same way, the ecosystem was clearly changing.
Much tension has been added to this emerging 'co-opertition' dynamic through the rapid ability of the non PMS vendors to respond to the practice needs with such agility during COVID-19, where that has proven far more difficult for the traditional vendors to do.
The question on some PMS vendor minds might now be, just how much functionality and agility should we be offering versus those who are now riding on our back if we are to maintain our gatekeeper role? And, if we continue down this path, how long until one the upstart new application groups attempts to add our functionality and offer an almost certainly cloud architected system in competition?
Hotdoc's CEO Dr Ben Hurst denies any interest in moving into the PMS market, citing that the focus of their group is fiercely patient side. HealthEngine's founder Dr Marcus Tan has similarly dismissed any interest in that side of the market in the past.
But the synergies between the groups are now so obvious and growing every day, that you'd have to think that something will have to give one day.
A key obvious synergy is patient side versus doctor side distribution.
The PMS vendors still have a firmish grip on doctor side and its hard to see how the non PMS vendors could break that grip without some sort of acquisition or merger, or spending a ton of money and taking quite a bit of risk on a fully functional cloud based offering which brings the whole suite of functional together.
But there is still some room for the PMS vendors to make a play back at the non PMS side. BP has released its own patient side app which although very early in development is intended to move that group firmly patient side. If it worked to its full potential and was adopted by all the BP surgeries, then up to 12 million patients could end up using it for their bookings, their telehealth, and all their other surgery based engagements. If that happened overnight (it won't) that would nearly put both booking engine groups out of business. So there is tension and worry on both sides almost certainly to some extent. Medical Director does have a patient side app in play for some reason. But if they did, then that would of course make things worse.
The agility and growth of non PMS cloud based applications during COVID-19 has brought what was a lightly simmering situation into focus. A big issue for both major GP PMS vendors is maintaining their legacy systems and revenue, while being able to develop new architectures and applications at speed and at the same time. Neither have enough working capital, nor, apparently, backers who are prepared to invest. Medical Director has private equity owners who are trying to sell, and who have been cutting costs madly prior to the sale, so this group isn't likely to move in big way in the short term. BP is 30% owned by Sonic, who has remained a relatively passive investor over the years, and now is faced with a long period of financial stress while they attempt to rebuild pathology revenues following COVID-19.
At some point however, these two groups of businesses are going to run into each other enough, for either one to buy into the other, or a form of war to break out.
HotDoc is on a big growth spurt, has highly entrepreneurial backers and leaders, and isn't likely to be calming down any time soon. HealthEngine still has a lot left in the bank , a big global VC backer and big dreams. And there are other groups in the picture, all vying in some way for a bigger slice of the distribution game.
COVID-19 has emphasised the issues that the traditional PMS vendors have with legacy, and the difference in approach to building a digital business that their non PMS cousins are taking, in particular, their ability to move upwards into the once seemingly unassailable position of gatekeeper of doctor information and data transactions. With an impending sale for MD, and BP working hard on its patient app, and a cloud version of their software, the next few years are shaping up as the most interesting in some time for this market.