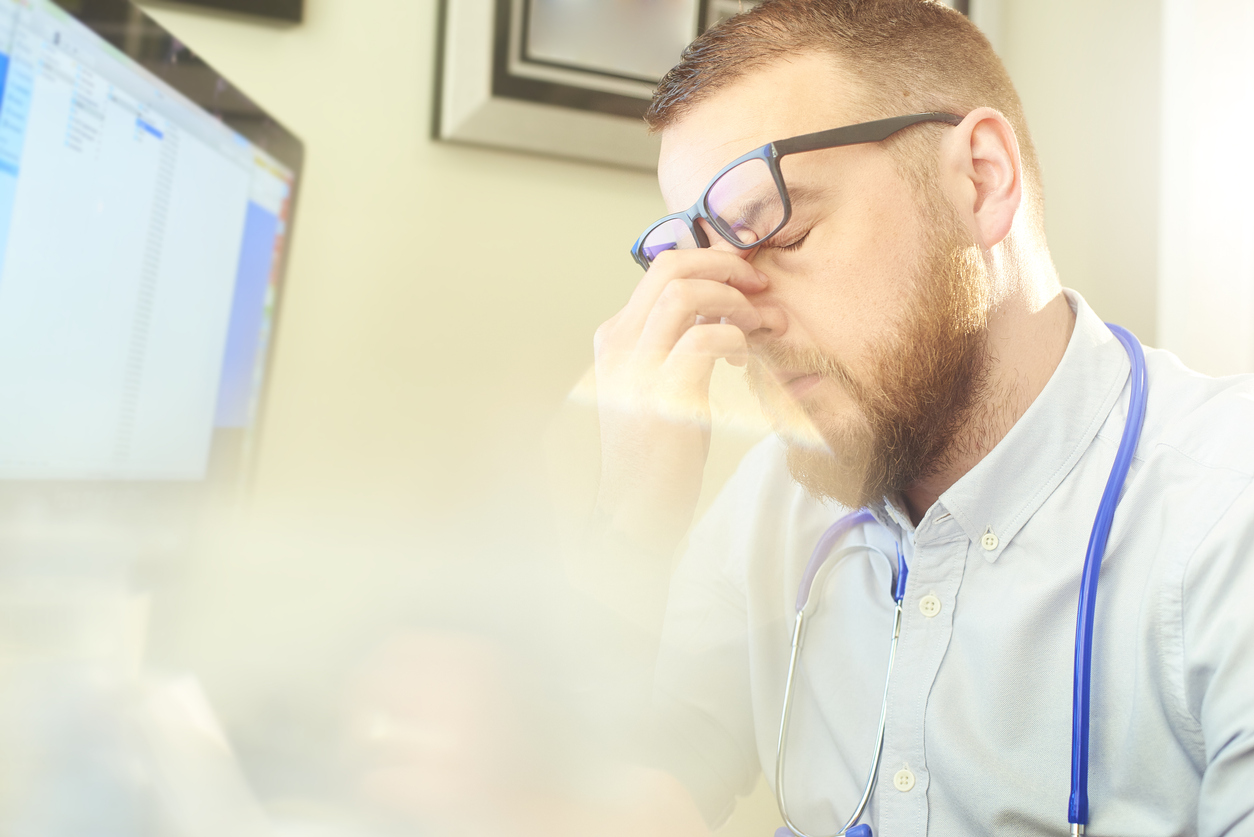 "Death by a thousand clicks", a months-long investigation into electronic health records (EHRs) in the US, published last mont for Kaiser Health by Fred Schulte and Erika Fry spoke to more than 100 doctors, patients, IT experts and administrators, policy leaders, lawyers, government officials and software company executives to uncover a $A5 trillion healthcare system "idling at the crossroads of progress".
Patient deaths, injuries and near misses tied to software glitches, system flaws or user errors have been quietly accumulating, the authors write. But there is no transparency about what is essentially proprietary information, and EHR vendors have evaded exposure and litigation through contractual "gag clauses".
Tens of millions of dollars are thought to have been fraudulently earned through "upcoding" of services and overstated usage to attract global financial crisis stimulus cash.
And then there's the "sprawling, disconnected patchwork" of systems that fail to interoperate for lack of any commercial incentive for vendors or health providers, and which the majority of practitioners hate using.
Numerous studies have pointed to EHRs as a significant contributor to burnout, which in the US is at crisis levels: the Medscape National Physician Burnout, Depression and Suicide Report 2019 reports an average burnout rate of 44% across all specialties (50% for women) and 48% in family medicine.
Mayo Clinic Proceedings surveyed doctors in 2016 and found only half believed EHRs and computerised physician order entry (CPOE) had improved patient care, and less than a third said they had improved efficiency.
"Physicians using CPOE had an approximately 30% higher risk of burnout after adjusting for all other factors," the authors wrote. "Burnout has been shown to erode quality of care, increase risk of medical errors, and lead physicians to reduce clinical work hours."
Other studies have found that for every hour of direct patient care during a shift, primary care physicians spend two hours on EHR tasks, and that they then take the work home with them. Many complain of poor usability in systems that are optimised for billing, not the practice of medicine.
The effect has been to turn doctors "into unhappy data-entry clerks", in the words of Dr Robert Wachter, chair of medicine at the University of California, San Francisco.
And it's not just the endless dropdown menus, clicks and superfluous alerts, as Pennsylvania doctor Hal Baker tells KHN/Fortune. "Physicians have to cognitively switch between focusing on the record and focusing on the patient," he says, and this is potentially dangerous given the complexity of the interface – he compares it to texting while driving.
Or to quote John Halamka, who served on the EHR standards committees under presidents George W. Bush and Barack Obama:  "In America, we have 11 minutes to see a patient, and, you know, you're going to be empathetic, make eye contact, enter about 100 pieces of data, and never commit malpractice. It's not possible!"
So does Australia share any of these problems? And would we know about it if we did?
Australian Health IT consultant Dr David More says when reading the Thousand Clicks report it's important to distinguish between "the unique US issues – the meaningful use program, fraud and upcoding et cetera – and generic issues surrounding the use of electronic health records – usability, support of safe practice, quality (or not) of decision support and so on".
"The Australian move to EHRs was driven, in the first instance, by some government incentive payments to have computers in GP offices and government authorisation of prescription printing, which helped GP workflow and made MedicalDirector very popular for prescribing. The systems developed out from that functionality and GPs chose the one that was the most useful and worked best for them. There was not really the top-down pressure to adopt that there was in the US."
The tension in Australian health IT is not a matter of electronic versus pen and paper; the devil is in the detail.
"Properly using well-designed EHRs at the point of care can probably improve the quality, consistency and safety of care delivery by a careful clinician," Dr More says. "I think there is evidence that printing, providing legibility, is safer than handwriting! And it is pretty quick and creates a good record.
"But EHRs are not a panacea to the problems of the health system. And the My Health Record, which lacks decision support, data integrity and completeness, and usability, is not in my view a worthwhile EHR in any sense."
Dr More, who blogs at aushealthit.blogspot.com, says he doesn't know whether the extent of EHR errors in Australia has ever been measured.
A lot of the problems identified by Shulte and Fry can be attributed to the way the systems were adopted in the US: hastily, amid a huge financial stimulus gold rush.
In early 2009, the Obama administration passed the HITECH Act, which set aside $US36 billion of the government's $US787 billion stimulus package for development, uptake and what it deemed "meaningful use" of EHRs.
Since then the number of office-based doctors using an EHR has gone from 40% to just under 90%, and hospitals from under 10% to 96%. But the race for cash meant systems were undercooked when they were rolled out.
It's a familiar story: in Australia, we saw how wrong something as comparatively simple as roof insulation can go when you throw a lot of stimulus money at it.
And our health system isn't completely different from America's in this regard, though there's no evidence of anything like the disastrous outcomes logged in the Thousand Clicks report.
Emma Hossack, CEO of Australia's Medical Software Industry Association (MSIA), says the local digital health industry was also injected with global financial crisis stimulus cash, but on a scale that was orders of magnitude smaller.
"We haven't been totally insulated from that same problem," she tells The Medical Republic. "There were political milestones. [ADHA's predecessor] the National Electronic Health Transition Authority was given significant funding in 2010 to basically "Make It Happen".
"The prime minister [Kevin Rudd] wanted to have all of this working by July 2012, and that was an incredibly tight time frame to get an authentication system and an identification system for digital health established, let alone rolling out a My Health Record.
"But I guess we're really fortunate to have an industry that, at the time, wasn't thrown huge amounts of money, like the meaningful-use funding, because whenever you have a feeding frenzy like that, you're obviously going to get the same kind of patterns of behaviour as we saw with the pink batts.
"We had a minor explosion of funding, if you like – some millions of dollars, but not anything like tens of millions of dollars and certainly not billions of dollars."
Where our government went wrong, Ms Hossack says, was getting involved in building a centralised health record, against advice.
The 2009 final report of the National Health and Hospitals Reform Commission says, in recommendation 123, that the National E-Health Action Plan must give incentives to private providers, and "should not require government involvement with designing, buying or operating IT systems".
"Unfortunately, within three years the government had actually done that," Ms Hossack says, adding that both sides of politics were equally responsible.
"They did get heavily involved with choosing and buying and implementing systems. They did pick winners with industry. There wasn't transparency. They did build a government My Health Record where they essentially ignored the advice of the commission that they both supported."
Australia should have learned from the £12.5 billion failure of the British NHS's National Programme for IT, which was dismantled in 2011.
"Having great big systems built and standards written hasn't been successful overseas, it hasn't been successful here with My Health Record, so we now need to do it in a far more distributed way," Ms Hossack says.
While no-one can point to lives saved or efficiency gained, she says, at least there's this: "I don't think that there have been any public instances where people have died as a result of My Health Record."
Governments' other biggest mistake in this space is to give businesses incentives for projects that lack a real-world business case.
"The industry is not looking for handouts, because if you've got a handout from the government to do the things the government wants us to do, that means there's not an underlying business case," Ms Hossack says.
"You have to have a little bit of incentive from government to get it going, and then if it works and it's useful for patients and for providers, then it will have a business case. If it doesn't, it will just fail.
"It's absolutely critical for us to work with the government to make sure that there's an underlying business case for any of the public money that is put into software development and digital health."
She gives interoperability, the big-ticket challenge for health IT, as an example of failure to consider the business side.
"Despite the high profile of that problem, there's not actually a lot of doctors crying out for it. It's not just interoperability of technology. It's interoperability of people's data. You've got to look at why doctors are not sharing when they could: there's fear of loss of clients.
"Why should GP 'A' who has [relevant personal] information that they've carefully put together about their patient share that with GP 'B' who's a competitor?
"You have to make it granular so they can share the latest medications and diagnoses so that the patient gets better care. But that takes an extra 10 minutes, so there's got to be funding for that."
While there have been some mistakes, Ms Hossack says we have nothing like the massive failures seen in the US and none of the transparency issues.
"I think it's an absolute credit to our industry, to the really committed and quality software developers and organisations running the systems, that you're not getting that systemic failure which is leading to multiple deaths.
"You can bet your bottom dollar that if there were anything like the kind of failures that you're reading in that report in America happening in Australia, it would be front page every day. When there is a problem, ambulance ramping for example, it's front page."
Indeed the Brisbane Times has recently run a series of front page articles on the integrated electronic medical record (ieMR) being rolled out in Queensland's hospitals. Because the ieMR is a government project, reporter Lucy Stone was able to use state freedom of information laws to obtain details of the more than 40 safety alerts raised last year relating to the software, which is operating in 10 hospitals so far.
These included a safety warning about patient deterioration that went offline for 2.5 hours; children's weights entered incorrectly, which could have caused drug dose errors; 832 medication entries being corrupted in a software update, changing their intravenous/oral indications; an outage that disrupted pathology and radiology requests for a day; duplication of hospital encounters; medications set as "withheld" resetting themselves to "live"; and a glitch that could cause two patient charts open at once to switch spontaneously, so a doctor working in one might suddenly find themselves entering data in another.
The developer of the Queensland software is Cerner, an MSIA member and one of the biggest of the 700-odd players in the US (Cerner and Epic have 13% each of the hospital market, while Epic dominates the non-hospital market).
Ms Hossack defended the developer, saying the problems were as much about implementation as software itself.
"It's not because Cerner's a crappy bit of software that's resulted in death," she says. "There's been poor implementation. There's been conflict of interest with relationships. But there haven't been people dying because Cerner hasn't recorded medications.
"It takes all parties to get software right. You develop great code, you keep reiterating and making it better and better. Then you need doctors and nurses and other clinicians to be trained. Then you need to have the non-clinical workforce knowing how to use that and constantly being retrained because there's a huge turnover of staff in health.
"Getting that magic to happen is extraordinarily complicated."
Ms Hossack also dismisses concerns about usability: "The software is obviously not unusable or there would be no one using it. The fact that you've got, last time I heard, over 95% of clinics that are using clinical information systems would indicate that they are pretty usable."
The KHN/Fortune reporters examined dozens of lawsuits, many of which were confidentially settled.
In one case a patient suffered irreversible brain damage from herpes encephalitis that a doctor had electronically ordered a test for, but which didn't show up because the Epic-built software didn't "interface" with the lab's software, leading to a disastrous delay. Epic (whose CEO Judy Faulkner declined to speak to Shulte and Fry) settled for $US1 million.
Another patient lost her lower legs and a forearm to gangrene after being given blood-clotting drugs that the software, also from Epic, should have warned her doctors against.
And a woman died because the order for the scan that would have detected her brain aneurysm was never transmitted from her doctor's eClinicalWorks software to the lab.
The Medical Republic contacted three of Australia's biggest personal injury law firms, but none knew of a single lawsuit involving an EHR, which, given the scope for error revealed in the Thousand Clicks story, represents a tick for our health software industry.
As Ms Hossack says: "In Australia, in a country of 25 million-odd people, you've got millions of transactions running through our industry systems every day – as many, if not more, than there are in banking. And certainly the transactions that go through our members' systems are more important and more sensitive than in the financial systems. You can get money back. You can't get a life back.
"We deal with that every second, every day, so the fact that we're not getting these reports in Australia, I think is an enormous credit to the industry."
Wild Health Insights Promotional Code for our upcoming one day summit on interoperability in Australia is WHP1. To use, just click the link below, click the green tickets button and enter the code in the top right hand corner. The code gets you a 15% discount of the Early Bird rate on all ticket types.
EARLY BIRD TICKETS to Wild Health Summit  on interoperability in  Sydney on June 25 HERE