19 July 2019
Time may be nigh for some medical software vendors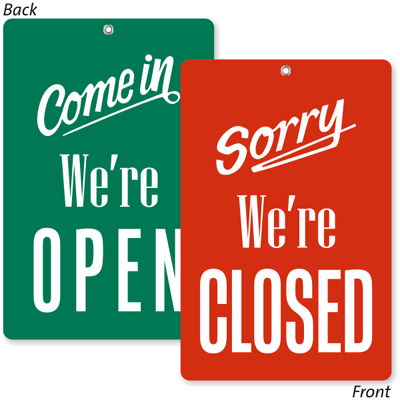 At last month's Wild Health Summit in Sydney there were some subtle but very clear warnings in play for some of the country's major healthcare software vendors, indeed, even some for some of the major global vendors. The people who pay for healthcare, mainly the government, but in the end, patients as well, aren't going to tolerate specifying or using systems which do not have future proofed open systems architectures built in.
Until now, Healthcare has stubbornly resisted the 'open economy' technologies that have driven transformation in other markets. And many have expressed a view that healthcare is different and won't transform like other markets because it is too complex, regulated, risky and culturally awkward (the cult of the doctor). But the new open economy is cheaper, safer, more efficient and much more patient friendly. Procurement by big government departments is now driving change to open technologies which offer safer and more efficient patient outcomes.
Dr Zoran Bolevich , head of eHealth NSW and therefore one of the biggest and most progressive e-health projects (and budgets) in the country, along with his close northern compatriot, Dr Keith McNeil, Chief Clinical Information Officer for eHealth Queensland Health, both pointed out to last month's Wild Health Summit audience that, rather than being slowed down by the lack of a cohesive nation wide approach among our digital health stakeholders to governance and standards, they are likely speeding the process up through their procurement and commissioning power.
Dr Bolevich is polite and erudite, and within that context quite cleverly blunt as well.
"We spend a lot of time understanding all the relevant standards and applying them to everything we do", he said. "One way which we are increasingly using them is in procurement. We would not fathom going to market and saying we want a new EMR and we want it to be closed and not interoperable. Those days are gone. Interoperability is a patient safety issue. Systems that are not interoperable are not safe so we wouldn't purchase them anymore. It is quite simple. Procurement is one significant lever we have to meet our objectives."
Although not a direct statement on how the software vendors should be doing business, or planning, this was literally writing on the wall for some medical software vendors. The big end of town, the big state government hospital budgets and leaders, are now demanding a future that is open and interoperable in every possible respect. The whole system, hospital ,and primary, via government agencies like the Australian Digital Health Agency (ADHA) is moving to being interconnected (as it should be). So at some point, your system may in its current state simply not meet 'system requirements'.
Dr Bolevich had no hint or intention of threat in what he said. In fact, he pointed out that his department was starting to move to an environment where they were 'commissioning' new systems and vendors, rather than 'procuring'. In such a system he said, they were deliberately outlining to vendors what they want as an outcome so vendors had the time to work out what would meet requirements.
"In NSW we are starting to achieve a more commissioning approach to our procurement," he told the Wild Health audience. "We are thinking about what outcomes we want to achieve and starting to purchase technology that can achieve those outcomes. This approach creates space for the industry to actually innovate".
"If we are really passionate and clear about the outcomes and objectives we are trying to achieve for healthcare, patients and clinicians, we can create some space for industry to give us some answers as to how they are going to do that", he said.
That is at once polite and very clear. We have new objectives and need new answers so start working on them and work with us.
Which in reality can turn out to be a very hard nugget to seriously bite into if you've been an incumbent vendor and a relatively profitable software business in healthcare for many years. You have to re-engineer your product suite on what essentially is a vastly different business model. One which doesn't lock up data and processes in proprietary systems, and make money from licenses and constant rounds of software integration, upgrade and more integration, but which shares data and processes openly and fights for a slice of a more transactional (and modern data) market.
It is a very scary prospect for some vendors if they choose to reflect on how almost all other major industry sectors have changed already or are changing. At the base of the change are open systems. Open APIs (application program interfaces) and the their mobile equivalent, STKs (Sim application tookits – a sort of mobile phone app api) and most probably in the case of healthcare, the web based sharing standard FHIR (Fast Healthcare Information Resource).
The prospect is difficult on two key fronts: your business model is changing, and the whole underlying architecture of how your product is structured and written is very different. It's a very costly migration so you need to be sure that this phenomena is really happening. Then you need to get new people with new skills, retrain old people with new skills, and spend a lot of money. Almost certainly you will need to take a much higher degree of risk in your business than you have been.
Who does that without clearly seeing the future in front of them?
Digital transformation history suggests a very bumpy road for any vendor who doesn't somehow wholly commit to this change somehow.
The psychology of being an incumbent and trying to break forward is the subject of tomes of work now. You can call your local big C consultant to get some ideas (if you have that money to spend). If you are small, you need to be well led, brave and have a naturally innovative and passionate culture. If you're big, and have a huge brand imprint, you can survive. Usually though you will do it via force of capital but you usually need luck and good leadership as well.
The cruel trick for healthcare software vendors has been that healthcare has been so regulated, so risky, and so culturally head strong via the cult of the clinician, that it's last into this heady space of digital transformation. Some vendors still believe that healthcare is somehow different and old ways will persist in this vastly complex market sector.
But if you were a vendor in the Wild Health audience and were listening carefully to Dr Bolevich you would have been alert to one other very clear but, again subtle point being made.
He turned to the head of the Medical Software Industry Association (MSIA) on his panel, Emma Hossack, and commented, seemingly casually, but you suspect, with some tact, that "my impression is that, and I might be wrong [ever polite], that compared to other industries, the products we are seeing and getting to use in health are not as API rich and as useful as you see in other industries."
"In a lot of other industries you get a product full of open APIs, often standards based, or sometimes proprietary, but either way you can do all sorts of things with these products and platforms. This is why the world is moving more towards such platforms. You can augment them, you can put innovative eco systems around them, and so on."
"We don't see that in health yet. I suspect that might be because [industry] is saying we haven't told them which standards to use. There might be a case here where we need to be a little bit clearer as an industry and as an Australian health jurisdiction as to what we actually want to do in this space".
I'd like to see a lot more open APIs in everything."
What Dr Bolevich probably is seeing, and what some vendors may not be as exposed to, as they often live in a world of older legacy platforms, is that in the last 12 months, the pace of innovative new open API based software in healthcare products is starting to take off.
A good example appearing later in the summit was the healthcare payments start-up Medipass. This fast growing start-up has a key objective being able to transact almost every payment situation in healthcare, provider side and patient side in real time. It's founder, Adrian Perillo, spent much of his time explaining how open APIs and a web based architecture was at the heart of their growth and success.
This group, now backed by NAB, threatens to emerge as the marketing leading payments provider in the country in the next few years. And if they manage to achieve their key objective of paying patients and providers in real time, and having patients avoid out of pocket costs immediately, then watch out for consumer pressure on GP practices to upgrade their PMS system in order to bring them this service.
Patients putting pressure on a GP practice owner to upgrade their product?
As you can imagine, much of the Medipass business is transacted via the primary health patient management systems (PMSs). All of them remain primarily old architecture, but each either have cloud versions up and running and open API strategies, or plans in motion. But demand and take up have so far been slow.
If you look carefully, you can see evidence of what Dr Bolevich is alluding to in all corners of healthcare these days.
In the US, the decision by the US government to propose mandating FHIR for all software vendors and providers, in order to reduce information blocking, and open systems up for safety and patient access to data, is probably the biggest indication that the world is now moving faster than the Australian healthcare ecosystem is. Apple's decision last year to base all their health applications on FHIR, and declare that they will be remembered for health , not iphones is another game changer: it puts the patient in the picture as a specifier at some point.
Locally there are important signs of movement.
During this Wild Health event , Matthew Bardsley, the CEO of our oldest major PMS GP system vendor MedicalDirector (and open API crusader of sorts) turned to a director of their arch competitor on the same Open API panel, Lorraine Pyefinch of Best Practice, and high fived her, after relating the story of how, by developing open APIs on both core software systems and a FHIR interface, both vendors had completed a successful trial of sharing data seamlessly between systems.
Even a few years ago such an event would have been unheard of. Data migration between the PMS vendor products was seen as one of the major blockers for clients leaving one product and going to another. In the past new vendors had to wear a lot of time and cost solving this problem for a GP practice before they would come on board. Now, apparently, these vendors are going their themselves.
Other examples of businesses that seem to be growing fast on cloud based architectures and open APIs are major specialist software vendors Genie Solutions and Clinic to Cloud, and GP PMS cloud vendor MediRecords.
MediRecords, of which I am a non executive director, is a cloud based PMS vendor growing faster than it ever has based on business from two key areas: new and innovative clinical service providers that have a strong requirement for mobile and or remote transaction capability, such as aged care vendors, and some innovative new specialised GP clinics, and, from state governments, who want architecture that, as Bolevich pointed out, is future proofed via open web based architecture and open APIs.
Another interesting pointer in this area: the most engaged and questioned session of Wild Health was devoted to how the older server and desk bound software world is starting to become more removed from the newer ecosystem of open APIs, platforms, SAAS and the like. And how hard it is getting for the two ecosystems to talk. That's likely because developing protocols to talk to old technology has a rapidly diminishing return.
More on this session in a story to follow.
Wild Health Summits brings together key stakeholders to debate and ideate key topics in emerging health technology. Our next summit is in Melbourne on Wednesday December 4 at Collins Square. Super Early Bird tickets are still available offering you a discount of 40% on the standard price. CLICK HERE to see the agenda outline for our Melbourne summit, and buy your ticket. CLICK HERE is you are vendor interested in sponsoring or talking at this summit.