31 August 2022
Time to align healthcare policy and technology reform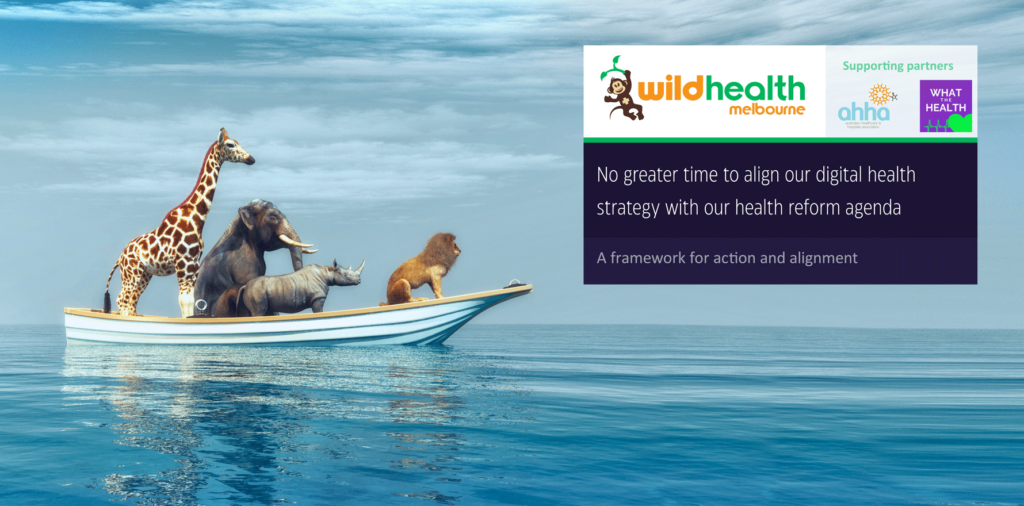 CLICK HERE for tickets.
This year's Wild Health summit in Melbourne is an intensive one day look at how we might be able to pivot healthcare policies under a new federal government in the context of how our technology base for sharing healthcare data is rapidly changing.
The day features a line up of eminent healthcare system influencers from Australia including Daniel Mcabe (Dept of Health), Dr Karen Price (RACGP), Kylie Woolcock (AHHA), Neville Board (Victorian DHHS eHealth), Dr Omar Khorshid (AMA), Dr Emily Kirkpatrick (SA Health), Grahame Grieve (FHIR, HL-7), Elizabeth Koff (Telstra Health) and more, plus some big international keynotes: Dr John Halamka (Mayo Clinic) and Aashima Gupta (Google Healthcare Cloud).
Topics include: a roadmap for changing our funding paradigm towards outcomes, government carrots vs sticks on moving the dial on cloud based platforms for Australian Healthcare, what we can learn from key countries moving fast overseas, what the federal government is thinking about technology and funding, bridging the hospital primary care data sharing gap, aged care, the implications of hospitals expanding rapidly into virtual care and more.
The day also features a series of case studies of new technology being implemented across the country, with an emphasis on some key Victorian regions.
Who is coming already? Various key stakeholders from East Coast LHDs and hospitals, HHSs and PHNs, Medibank, Ramsay, Eucalyptus, Queensland eHealth, Victoria eHealth, Telstra Health, Global Health, PWC, Deloitte, and more.
Full agenda details are HERE.
Wild Heath Reader 20% discount code is TMRWH20 tickets still HERE.