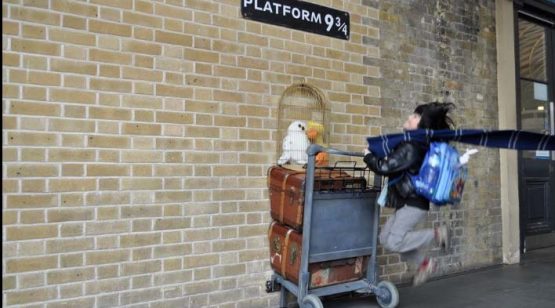 Recap
The top 10 digital platform candidates is a series of hypothetical pieces looking at the potential for those digital health vendors that are playing in Australia to snag the 'network effect' that most successful digital platform companies eventually crack, and become the most dominant hub for the transaction of important healthcare data in the country. So far the standings are as follows:
No 8 – Health Engine
No 7 – Hotdocs
No 6 – PenCS
No 4 – Medical Director
Today, we look at Telstra Health at No 5.
When the idea of Telstra Health was first mooted within the senior management bowels of Telstra more than 8 years ago now, it was a reasonably grand vision. Telstra's most successful CEO to date, David Thodey, was riding a wave of revenue growth at the Telco based on  the roll out of broadband and mobile networks, and was on the right side of a deal with the government to keep the old twisted copper wire network up and running alongside the roll out of what was originally meant to be a to-the-home full fibre network, in the NBN.
But Thodey understood well that the Telco's time on such lush revenue growth was on a clock that was eventually going to run down as competition heated up in the broadband and mobile market, as the NBN eventually came on line (luckily for Telstra the original vision was never realised), and as the government forced more regulation around their still dominant market position.
He and his senior managers, with cash to spare, were thinking  in the manner of "moon shots" (a term used largely around companies like Google, Facebook and Amazon to describe huge and risky bets on future technologies like self driving cars, and AI) . Their plan was to buy into and test big vertical markets that had the most potential to synergise with Telstra's trajectory on engaging its customer base from their mobile and broadband offerings, all the way into the transactional cloud. Healthcare was one of a few identified areas of very high potential.
Thodey employed a visionary – Shane  Solomon – who had a strong background in the tertiary sector, management consulting, and was clearly a little entrepreneurial in his thinking. Solomon, given a sizeable budget for a digital healthcare play in Australia, albeit small in Telco terms, set about collecting seemingly disparate digital assets and services into an digital health umbrella group. He bought into 22 separate smaller companies. At first the acquisitions didn't seem to make a ton of sense, but Solomon's vision was that each was an asset that could eventually be connected in some way via a single digital, cloud based platform. The portfolio, which included some investments already being made by the Telstra Ventures group featured some very well known names such as FRED IT (pharmacy systems), Health Engine (largest healthcare appointments engine and directory), and a range of hospital and aged care assets which if connected could eventually contribute to a full spectrum digital offering from Telstra.
But Solomon and Telstra ran out of time. Solomon's crowning acquisition, the one company that was meant to connect them all (eventually), was Medical Director. But at the time Telstra Health was negotiating with the iconic and market leading GP patient management system to buy just on 50% of the group, Telstra changed CEOs, and the share price and outlook  of the parent company were in decline. The new CEO, who was the old CFO, Andy Penn, stopped the acquisition of MD midstream. Telstra Health was suddenly without a CEO backer, and at that time, without an immediate future. All Penn saw in the business was red ink, and a vision that didn't' include a clear path to profitability. CFOs can be practical like that some times.
Solomon left soon after and the group entered a very shaky and uncertain period where most analysts felt it was a failed experiment, now doomed to be broken up and sold back out to the market as individual assets.
That betting proved a long way off the mark.And all potentially because of an accidental meeting Penn had at an industry cocktail party put on by the Australian Digital Health  (ADHA) agency a few years ago.  At the ADHA function Penn ran into Professor Mary Foley, then on the board of the ADHA, and got into a conversation about his health division problems, the future of Australian Health, and digital health's role in it. It's not certain, but that chance cocktail party meeting might have altered the direction that Telstra was thinking of taking its' eclectic group of assets, and might end still up altering the local digital health landscape significantly over time.
Penn somehow managed to convince a retired Foley, who was a past secretary of Health for NSW, a senior partner in Health at PWC and an accomplished health economics academic to come on board as the new CEO of the business.
Foley wasn't your average old white male charismatic cheer leading CEO. She is warm and engaging, but you wouldn't describe her as a great people person (though that assessment might be wrong given her successes at Telstra) , or  an engaging speaker, which you sometimes see in turnaround leaders. But she's extraordinarily smart, her experience and knowledge of our healthcare system and how it works, is possibly second to none, and she is clearly determined and passionate.
Since  coming on board, Telstra Health has steadily but surely gotten its act together. Foley recognised some of what Solomon had seen in the portfolio she inherited, including where there were synergies and how the assets could be structured and managed in a manner that fitted logically into how digital health was evolving across the country, and in a way the market would better understand. Telstra Health's pitch now forms, I guess, a good part of its general pitch for big digital health contracts across the country. It's a neatly argued pitch. It almost sounds like all the assets in the group, nicely aligned per below into the key markets for digital health, and taking synergies where they can (and should), was always the plan. It makes Telstra health look and feel like a serious player.
Under Foley, Telstra Health performed an amazing turnaround, not just in profitability and revenue growth, but more importantly in staff morale and market branding. The reality was that between the assets acquired by Solomon, there was a lot of longitudinal expertise in digital health and implementation experience. Companies like FRED IT, offered unique skills, and opportunities to bid for, win, and succeed at ground breaking interoperability type projects, like the Victorian Script Monitoring program, and more recently, the national e-scripts project.
Foley also had the connections and the track record, to help win a few big contracts against the grain and against some major global vendors.
Slowly the company was putting runs on the board, fixing the issues that had haunted its branding – the National Cancer Registry being one – and  learning from its mistakes in some of these ventures.
Along with the pain that the National Cancer Project Registry project created for Telstra Health, Foley notes that Telstra Health's experience of that pain, and its determination to fix the issues, places its developers and analysts in position of unique experience that qualifies the group for more complex interoperability type projects in the future.
Some of the really interesting things the company does now in the interoperability space  include managing and further developing the cancer registry  (where a lot of unexpected and complex data interoperability issues arose, and eventually got solved), managing most of the nations e-script data base (via eRx, a FRED IT company) which will now form the backbone of a mobile enabled digital network for patients across Australia to dispense with paper scripts, a series of chronic and aged care management platforms, and most recently a contract to sort out interoperability issues between various primary and allied health organisations in far Northern Queensland.
So if Telstra Health now has capability, expertise,  stability, and capital backing if needed from its parent, where might it go from here?
One tantalizing option would be to acquire Medical Director now it is back on the market after its private equity owner Affinity has decided it has had enough. Affinity has had some ructions high in its management and without commitment and a deep understanding of healthcarem a complex asset like MD can lose its way. In Foley's hands it would be an interesting company.
Acquiring MD would complete Solomon's vision: own the future of GP connectivity, which will be one of the most important transactional hubs as chronic care takes hold, and link it to its pharmacy, chronic care and tertiary assets.
It's a nice thought. But one suspects it's still a little ahead of its time still – as it surely was when Solomon attempted it five years back – and  that Telstra Health still isn't quite ready for a return to such boldness.
The success so far for Telstra Health has been to optimise their current portfolio, chase interesting interoperability contracts across the board, find synergies, and create a stable brand with a good track record  that customer believe is reliable and therefore sustainable.
When Penn stopped the MD acquisition five years ago, he stopped all acquisitions in health.
Can that last forever?
One analyst I've talked to suggested to me that Telstra Health, with something like only $100m in revenues, is still such a minnow within the Telstra set up, that Penn is patiently waiting for the right time and and the right buyer to sell it. And at a price that attracts the sort of premiums you are seeing for similar businesses in the US now. That would be smart, and if it goes to a new parent that knows healthcare well, it might be even better for Telstra Health, which does suffer a little from being inside a giant Telco with other priorities.
That probably makes the MD acquisition a big risk if they went that way now.
And MD is  possibly not quite what it was when Affinitiy bought it. Back then MD's cloud product Helix was its CEO's singular focus for the future of the company and the group's GP platform had equal or more market share than its biggest competitor, Best Practice.
Helix in particular hasn't panned out how its owners thought it might. It's probably the biggest miss for Affinity. Healius, previously Primary Healthcare, which was contracted to use Helix after selling MD to Affinity, opted to drop the cloud product in favour of a much more stable, but essentially legacy desktop MD3 product. That was a major blow to Helix. And since, it still hasn't gained much traction in its core GP market. In fairness this may not be all the fault of MD and its management. Timing and a conservative approach from most GPs to technology change are likely contributing factors.
If Helix isn't what it is made out to be by its owners (most market pundits are questioning the figures coming out of the company on  the number Helix installations), and the major competitor Best Practice has a market share lead now, and is also finally on the path to its own cloud product within a year, then buying MD will likely come with a few interesting challenges for its next owner.
But, according to some people who've seen the MD Information Memorandum summary, MD must be doing something right. When it was sold to Affinity, reported revenues were about $35m, with an estimated EBITDA of nearly $20m. Affinity paid $155m.
The recent IM reportedly has a forecast for 2020 revenues for the business approaching $60m with an EBITDA approaching $30m. How MD did that while losing market share to Best Practice in the intervening time, will make for some interesting due diligence.
But they have obviously done something (put the price up a lot perhaps?). The potential issue for the next owner might be  that Affinity will want a multiple on that higher EBITDA, but that EBITDA might reflect a company that isn't spending anywhere enough on its growing technology debt ie, whoever buys it is going to need to spend a lot of the current cash flow on development and marketing to put itself back in the game with market share leader Best Practice and get its cloud product properly going.
MD or not, Telstra Health has an interesting group of assets in play, some platform based in their markets already, is doing well on major contracts, has a lot of in house expertise, and is currently the largest locally owned digital health company in Australia.
Slowly but surely it is starting starting to prove itself to its customers.
But if ever wants a shot at the big prize – a true platform across the Australian healthcare landscape, like say Xero is across accounting –  it will undoubtably at some point have to chase the connectivity and platform dream. One which establishes its major revenue streams in transactional and subscription revenue on a grand and networked scale rather than in multiple enterprise contracts.
That still seems possible.