15 February 2023
Trans health in crisis as GP access shrinks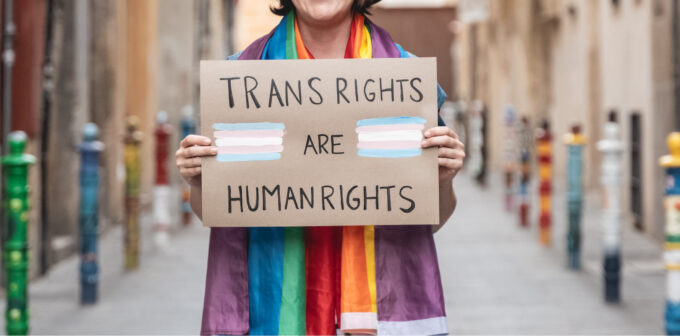 Healthcare for trans and gender-diverse people is "in crisis", with access to gender-affirming GPs at an all-time critical point.
Teddy Cook, Director of Community Health at ACON, Australia's largest LGBTQ+ and HIV health organisation, told Wild Health that finding a GP who was both willing and available to provide gender-affirming health care was increasingly difficult.
"GPs are the centre of gender-affirming healthcare," Mr Cook said. "We all know the problems GPs are having right now with under-funding and under-resourcing for all their patients."
That problem was exacerbated for the trans and gender-diverse community, he said.
"Trans health is in crisis. The ability for trans people to access healthcare, affordably, where they live, is very difficult, regardless of whether they're seeking gender-affirming care or any other health care.
"What we find is that GPs who are trans-friendly, trained in trans healthcare and gender-affirming care tend to have to close their books after a while.
"GPs are working in a very stretched environment. There is training available but GPs have to find the time and space and capacity to do it in their own time, because they're already overflowing with CPD commitments."
The wider issues of appropriate Medicare rebates and item numbers plays in the gender-affirming space as well, Mr Cook said.
"Gender-affirming care needs more time," he said. "There are currently zero Medicare item numbers related to gender incongruence. GPs need to be paid appropriately for assessments, monitoring and follow-ups, and facilitating the complex care that trans people may need. Trans people need affordable and local access to these lifesaving interventions."
Mr Cook was responding to new UK research, published in BMJ Open, which showed that trans and non-binary adults reported a much higher preference for continuity of care than the general population.
The research also confirmed earlier work showing trans and non-binary adults had poorer health and poorer experiences in primary care than all other survey respondents.
"It doesn't surprise me that continuity of care was most important to UK trans people," Mr Cook told Wild Health.
"Here access and continuity of care are most definitely big issues. Some trans people are seeing multiple GPs in order to get the access they need.
"In my experience GPs are some of the most committed to trans-affirming and gender-affirming health care.
"For decades, they've been going above and beyond to meet the needs of their patients."
More support was needed for GPs wanting to service the gender-diverse community, he said.
"Because GPs operate in a highly politicised, ideology-driven space they can get worried, and lose their confidence to provide gender-affirming care. That can lead to terrible outcomes, with trans people less likely to engage in preventative healthcare."
The Australian Professional Association for Trans Health, (ausPath) offers resources, networks, advice and support for GPs who are keen to provide gender-affirming healthcare. You can also visit TransHub, ACON's digital platform that includes resources and information for all clinicians – here.