22 October 2021
'War-like': building our pandemic arsenal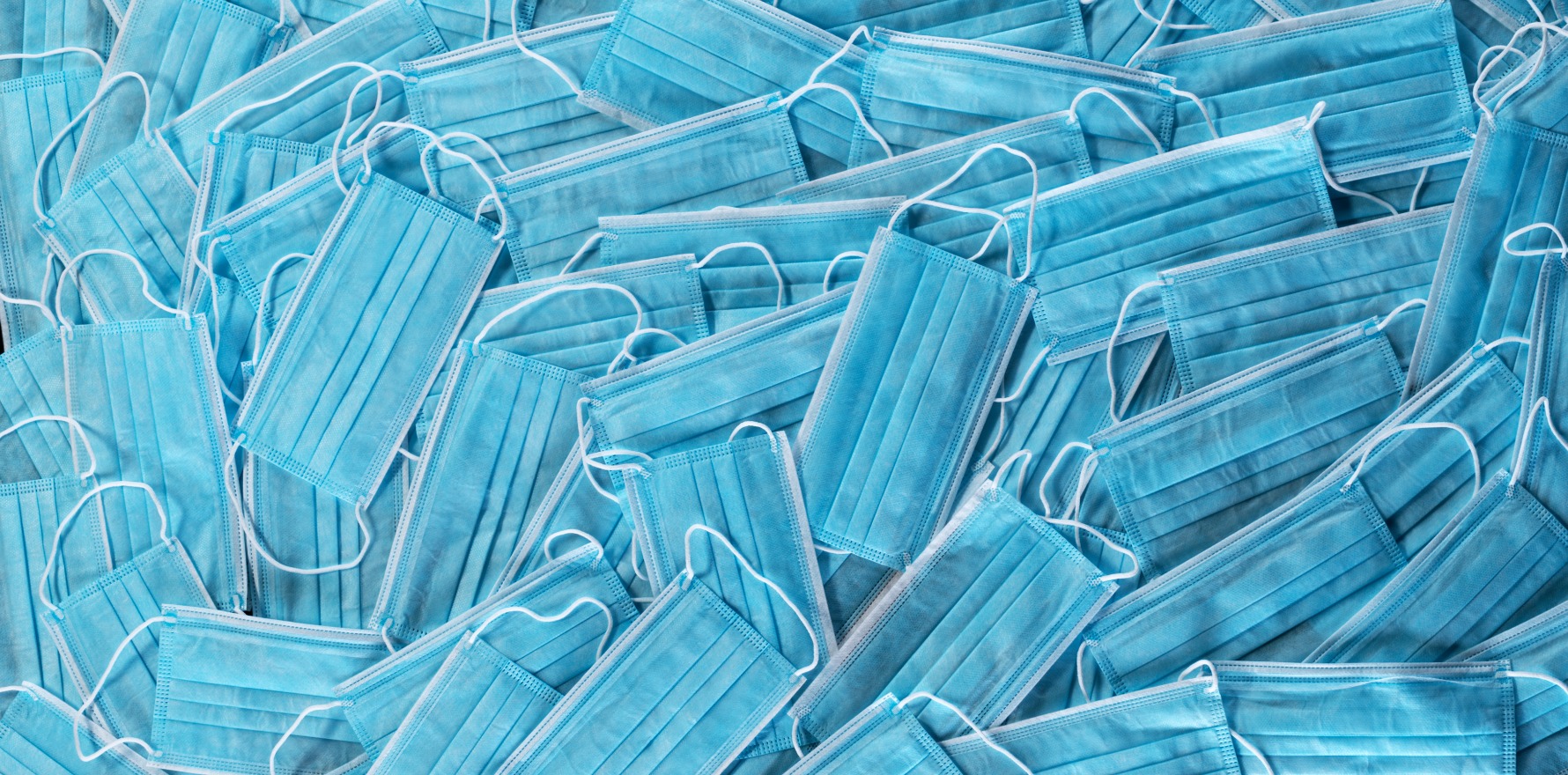 When the Australian government declared the pandemic potential of covid-19 in late January last year, the National Medical Stockpile of vital health supplies was woefully small.
It held just $11 million of personal protective equipment (PPE) such as face masks, gowns, goggles and gloves in stock1.
Our reserve of medical equipment was even thinner – just $28,000 worth. Australia had only 4638 ventilators of the invasive kind needed to treat patients infected with the coronavirus (and these were in state and territory stocks – the NMS had none).
A rapid assessment of potential demand indicated the scale of the shortfall.
Government estimated that, in the worst case scenario, the country would need up to 1.4 billion face masks, 302 million gowns, 57 million sets of goggles, 1.3 billion pairs of gloves and 8000 ventilators. Collectively, all levels of government had a fraction of these amounts on hand – 180 million face masks, 15 million gowns and 194 million pairs of gloves. Only the stock of goggles – 46 million – appeared to be close to the mark.
Other governments around the world were coming to the same realisation, sparking a global race to secure essential medical supplies.
This was the high-stakes scenario facing the country when the nation's medical technology sector stepped up.
Partnering closely with the government, the industry marshalled its resources and expertise, tapped into its capacity for innovation and worked its international connections to help build the stockpile of vital equipment likely to be needed.
The Medical Technology Association of Australia recognised early on that the sector would have a crucial role to play in strengthening the country's response to covid-19.
By early March 2020 it had developed the framework for a Covid-19 Industry Working Group and formed committees focussing on supplies of ventilators, test kits, PPE, ICU equipment and freight2.
The MTAA coordinated with medical equipment suppliers and manufacturers in other industries to identify sources of supply and tackle constraints and obstacles. It rapidly became an essential source of support and expertise for the federal government taskforce charged with securing the medical supplies the country would require.
The calls for help quickly came.
The government tasked the sector with supplying 7500 ventilators3. A consortium of 30 companies led by Victorian-based Grey Innovation rapidly formed to begin local production and within three months had delivered the first unit to the National Medical Stockpile4.
Another company, Medtronic, ramped up its production and distribution of ventilators and pulse oximeters, effectively doubling its manufacturing shifts and publicly sharing the design specifications of its flagship ventilator5.
Fellow medtech manufacturer Stryker designed and manufactured rapid response ICU beds while diagnostic companies Hologic and Abbott developed and produced covid-19 test kits.
Across the sector companies were coming together to pool ideas, resources and knowhow to ensure that health workers had the protective gear and medical equipment needed to detect and care for those infected by the virus.
Medtronic's Senior Director, Market Access. Public Affairs and Policy recalls of the time that the coordination of therapy supply had moved to "intense, war-like activations"6.
The pressure on supply chains and demand for components was being magnified by international border closures, movement restrictions and an international orgy of panic-buying by governments.
To help circumvent many of these issues, innovation and being nimble was key, including identifying new sources of supply, opening up and reconfiguring production lines, developing new procedures, collaborating with other manufacturers and developing alternative delivery pathways.
For instance, Victorian-based biosecurity product manufacturer Med-Con worked with Australian Defence Force experts to rapidly upscale its mask manufacturing capacity and went from producing two million a year to two million a week.
And virtually overnight, some distillers became medtech companies, switching from producing gin to churning out litres of hand sanitiser.
The numbers demonstrate the success of these efforts.
By the end of August 2020 the National Medical Stockpile was many orders of magnitude larger.
The new procurements amounted to 470 million face masks, 55 million gowns, 44 million sets of goggles, 565 million pairs of gloves, 6.4 million covid-19 test kits and 4540 ventilators7 – a big improvement from just seven months earlier.
The abundant supply of goods and equipment enabled the distribution of 87.4 million items of PPE and medical technology to hospitals, age and disability care facilities and allied and community health services.
The result was to ensure that both health workers had the equipment they needed to care for patients safely and effectively.
At a time when health workers even in other rich countries like the United States have at times been forced to make do with home-made or reused protective gear and left to struggle with shortages of ventilators and other vital supplies, that is a signal achievement.
Ian Burgess is CEO of the Medical Technology Association of Australia
---
[1] https://www.anao.gov.au/work/performance-audit/planning-and-governance-covid-19-procurements-to-increase-the-national-medical-stockpile
[2] https://www.mtaa.org.au/mtaa-working-groups
[3] https://treasury.gov.au/sites/default/files/2021-05/171663_medical_technology_association_of_australia.pdf
[4] https://www.aumanufacturing.com.au/grey-innovation-delivers-first-ventilators-to-national-stockpile
[5] https://www.ceda.com.au/NewsAndResources/Opinion/Technology-Innovation/How-the-medtech-industry-is-meeting-the-COVID-19-c
[6] https://www.ceda.com.au/NewsAndResources/Opinion/Technology-Innovation/How-the-medtech-industry-is-meeting-the-COVID-19-c
[7] https://www.anao.gov.au/work/performance-audit/planning-and-governance-covid-19-procurements-to-increase-the-national-medical-stockpile